Getty Images
The COVID-19 pandemic has impacted every facet of personal life, business operations and healthcare, including breast imaging and breast cancer care. At the onset of the pandemic, various health officials, professional societies and patient advocacy groups shared guidance advising patients to delay routine and non-essential healthcare. As a result, appointments for breast, cervical and colorectal screenings in March were down 86 to 94 percent compared to previous years.1 There are now predictions that this global delay in early detection may have a dramatic health impact on cancer care and patient survival. 
This large decrease in screening is alarming as early cancer detection decreases the aggressiveness of treatment required and saves lives. Devastatingly, the National Cancer Institute (NCI) recently predicted 10,000 more people in the United States will die in the next decade from breast or colorectal cancer because of delayed screening and treatment due to the COVID-19 pandemic.2 
Establishing New Priorities
Initially, many breast imaging centers closed their doors for screening mammography in an attempt to limit transmission and infection with COVID-19 for staff, faculty and patients. As safe healthcare operating procedures and processes have been developed in the setting of the pandemic, breast imaging facilities have re-opened routine mammograms, and as a result, new priorities have emerged for patient care in the breast imaging and breast cancer care community. 
First are the logistics. Like any other brick and mortar organization, healthcare systems must — if they have not already — shift their attention to how they will logistically manage the flow of patient care to minimize personal interactions, do their part to prevent the transmission of the virus and keep their frontline staff members as safe as possible. Examples of steps include, but are not limited to:
• Screening patients by phone when scheduling for COVID-19 virus exposure or symptoms and allow only those individuals who have cleared the screening process at the scheduling call to proceed to the in-person visit; 
• ensuring patients arrive with their faces covered by either a cloth face covering or surgical mask; 
• reducing and staggering appointments to limit numbers of patients arriving and leaving by adjusting appointment times, office hours and exam days; 
• reminding all that handwashing is critical and carefully monitoring for compliance with all staff and patient interactions; 
• enforcing remote registration and check-out; 
• screening patients for symptoms and exposures as well as temperatures when they enter the building;
• applying lines or tape on the floor to ensure 6-foot spacing;
• reorganizing waiting rooms so chairs are six feet apart and back to back, while removing items like magazines that are frequently touched by multiple people; 
• ensuring each clinician has the proper personal protective equipment (PPE);
• disinfecting patient dressing rooms and including one gown in each dressing room to avoid contaminating other ones;
• providing hand sanitizer; 
• turning patients' faces away from technologist during mammograms whenever possible; 
• minimizing number of staff involved in patient care; 
• disinfecting all spaces and equipment as well as disposing PPE properly; and 
• making sure staff members have the emotional support they need (for example, consider permitting staff who are over age 65 or pregnant to have no clinical duties, and if reading rooms do not allow for safe social distancing for radiologists, consider satellite or remote reading from home-based workstations).
The list of precautions is long and is maybe unique for facilities depending on geographic location, patient demographics — including age, population density and prevalence of the COVID-19 virus — and the type of healthcare facility. 
Implementing Safe Protocols
Another challenge currently being addressed by breast imagers is women who may be hesitant to come into a healthcare facility for their mammograms during the pandemic. In fact, a recent survey conducted by Hologic found that 27 percent of typically highly compliant women plan to either skip or delay their mammogram in 2020.3 Educating women on their breast cancer screening options has long been a priority to help save as many lives as possible. Yet this data points out that education is also needed regarding the COVID-19 safety programs being implemented at breast imaging centers, which keep transmission and infection risks very low and thus permit women to return to screening mammography during this pandemic. Now, as in the past, the importance of annual breast cancer screenings remains critical for women's health. 
In this unprecedented time, it is important for the broader breast imaging community — from clinicians to healthcare system executives, medical device companies and insurance companies — to work together and exchange ideas to implement safe protocols to adjust to this new reality of providing care. One way to facilitate this is by hosting a series of free webinars with clinicians from various healthcare facilities who can share their personal and health system experiences and viewpoints on best practices for navigating the pandemic safely and effectively. 
Education Plays a Major Role
It is also important for everyone in the broader breast imaging community to do their part now to educate patients about the importance of breast cancer screening, just as it has been in the past. For example, musician and breast cancer survivor Sheryl Crow — in her role as a spokesperson for Hologic's Genius 3D Mammography Exam —helps spread awareness about the critical need for women to take control, understand how to obtain care with providers who are focused on decreasing the risk of COVID-19 virus transmission, and get back on track with their health screenings, including their annual breast cancer screenings. 
Additionally, clinicians and healthcare professionals should be aware that if the majority of women begin to comply with their routine mammograms all at the same time, there may be an influx of patients that will create, and in some cases has already created, a significant backlog stressing the healthcare system. As a result, healthcare professionals must seek out both logistical and tangible solutions to prepare to mitigate the backlog.
Maintain Vigilance
Throughout this pandemic a lot will change, but one fact remains true: mammograms are important and cannot be overlooked. Breast cancer, which like the COVID-19 virus can also be deadly, must not fall by the wayside. Now is the time to continue the dialogue with one another to ensure patients all over the country get the quality care that they deserve for their breast health while ensuring that they are safe in all other aspects.
Disclaimer: This piece was written in August 2020. Circumstances may have changed since initial draft to publication as the situation with the COVID-19 virus rapidly unfolds and evolves.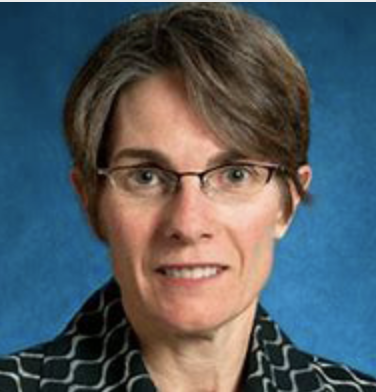 Susan Harvey, M.D., is the Hologic vice president of medical affairs. She was previously a faculty member in the Department of Radiology and Radiological Science at Johns Hopkins Medicine in Baltimore, Md. Harvey has expertise in breast imaging including in digital breast tomosynthesis, breast ultrasound and breast MRI. This includes screening modalities as well as diagnostic protocols. She has biopsy experience in all modalities: stereotactic, ultrasound and MRI.
How COVID Has Disrupted Screening Mammography and The Urgency to Resume Screenings:
VIDEO: The Impact of COVID-19 on Breast Imaging — Interview with Christiane Kuhl, M.D.
Half of Breast Cancer Survivors Had Delays in Care Due to COVID-19
Insight on the Impact of COVID-19 on Medical Imaging
Delay in Breast Cancer Operations Appears Non Life-threatening for Early-stage Disease
Hologic and Sheryl Crow Begin Back to Screening Campaign
A Slow Return to Normalcy in Breast Imaging
Related Coronavirus Content:
VIDEO: Imaging COVID-19 With Point-of-Care Ultrasound (POCUS)
Cardiac Imaging Best Practices During the COVID-19 Pandemic
RSNA Publishes COVID-19 Best Practices for Radiology Departments
ASE Guidelines for the Protection of Echocardiography Providers During the COVID-19 Outbreak
New CT Scoring Criteria for Timely Diagnosis, Treatment of Coronavirus Disease
FDA Issues New Policy for Imaging Systems During COVID-19
VIDEO: COVID-19 Precautions for Cardiac Imaging —  Interview with Stephen Bloom, M.D.
A Review of Studies Cautions Against Chest CT for Coronavirus Diagnosis
New Research Finds Chest X-ray Not Reliable Diagnostic Tool for COVID-19
VIDEO: Radiology Industry Responding to COVID-19
University of Washington Issues Radiology Policies for COVID-19
VIDEO: Best Practices for Nuclear Cardiology During the COVID-19 Pandemic — Interview with Hicham Skali, M.D.
New Research Highlights Blood Clot Dangers of COVID-19
Survey Reveals Most Medical Practices are Now Using Telehealth Due to COVID-19
CMS Offers Recommendations on Reopening Healthcare in Areas of Low COVID-19 Cases
CT Provides Best Diagnosis for Novel Coronavirus (COVID-19)
Radiology Lessons for Coronavirus From the SARS and MERS Epidemics
Radiologists Describe Coronavirus CT Imaging Features
CT Imaging of the 2019 Novel Coronavirus (2019-nCoV) Pneumonia
ACC COVID-19 recommendations for the cardiovascular care team
VIDEO: What Cardiologists Need to Know about COVID-19 — Interview with Thomas Maddox, M.D.
The Cardiac Implications of Novel Coronavirus
References:
1. https://ehrn.org/delays-in-preventive-cancer-screenings-during-covid-19-pandemic/. Site accessed Aug. 31, 2020.
2. Sharpless NE. COVID-19 and cancer. Science. 2020 Jun 19;368(6497):1290. doi:10.1126/science.abd3377
3. Survey: COVID Impact on Patients, Topline Findings: Wave 2, June 2020
---
If you enjoy this content, please share it with a colleague