Getty Images
New QuickPoLL survey results are available on how radiologists feel about current business and the impact of COVID-19, and the work that still remains on the road ahead. The data compares results from the first wave, May 1-15, to the second wave, May 16-31.
Responses were tallied from around 170 radiology administrators and business managers, who are part of an imagePRO panel created by The MarkeTech Group (TMTG), regarding the effects of the COVID-19 pandemic on their business. TMTG is a research firm specializing in the medical device, healthcare and pharmaceutical industries. Participants were selected as a representative cross-section of the imaging industry. The panel was asked nine questions about their current business to gauge the imaging impact by COVID-19, and the work that lies on the road ahead.
COVID-19's Effect on Imaging
A key takeaway from wave 2 indicates that magnetic resonance imaging (MRI), computed tomography (CT) and portable X-ray study volumes have improved from wave 1. All areas of radiology, including screening radiology (eg: mammography), outpatient/elective radiology (eg: scheduled studies) and inpatient radiology (eg: ER, bedside and ICU), improved in wave 2. Inpatient radiology has seen the least impact of the volumes compared with other areas. For a complete comparison of screening volume change for this period, see Table 1.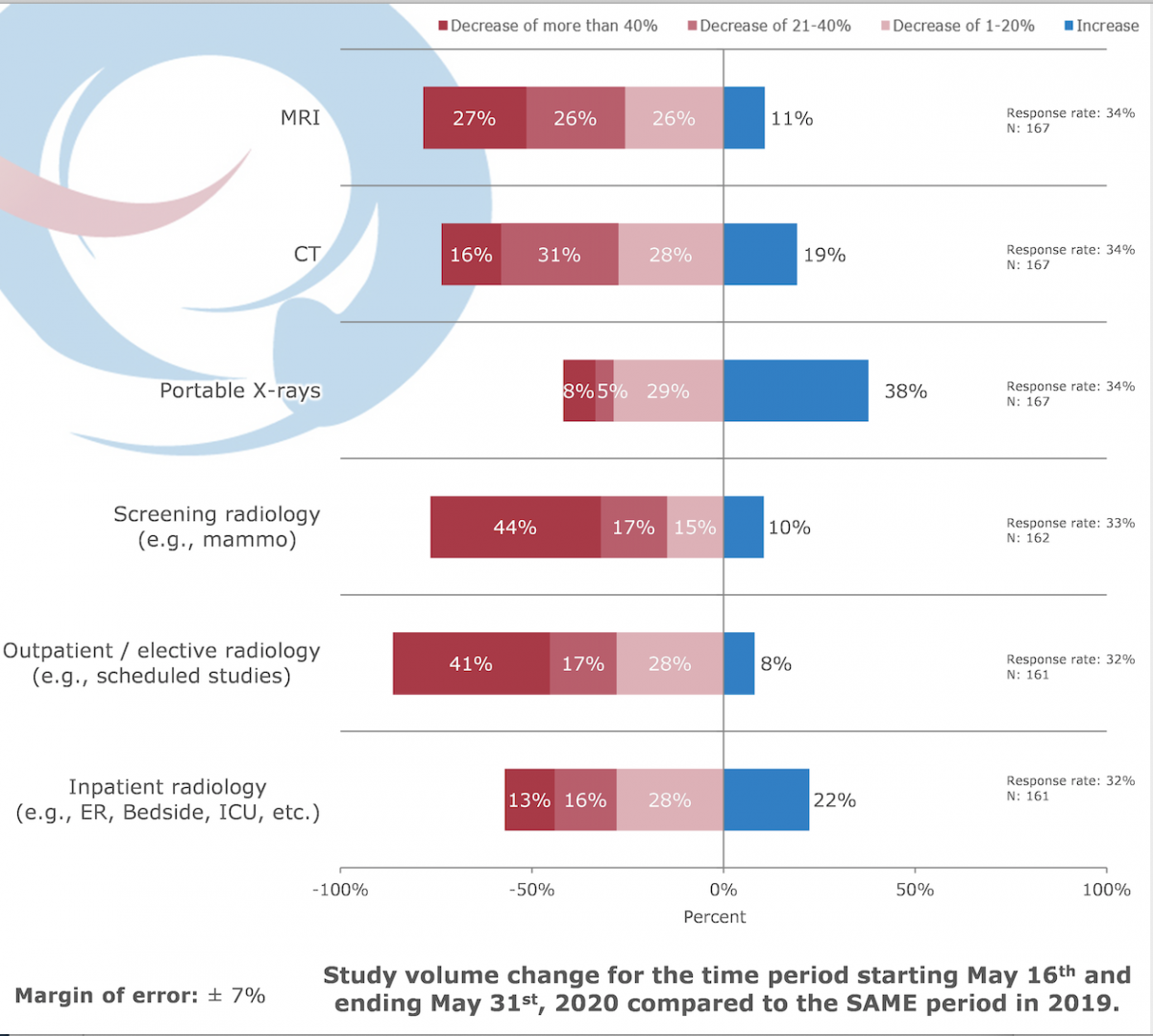 Table 1: This table shows the study volume change for the time period May 16-31, 2020, as compared to the same time period in 2019.
Surge in Imaging Services
Survey participants continue to anticipate a surge of outpatient imaging procedures — with some currently experiencing these surges — due to the COVID-19 pandemic, according to the QuickPoLL results. TMTG defined "surge" as a much larger volume of studies per day than what was experienced before COVID-19. Surge expectations remain similar between waves, with about 33 percent reporting that the surge is happening now, and 23 percent expecting it to occur in three weeks or more. See Table 2.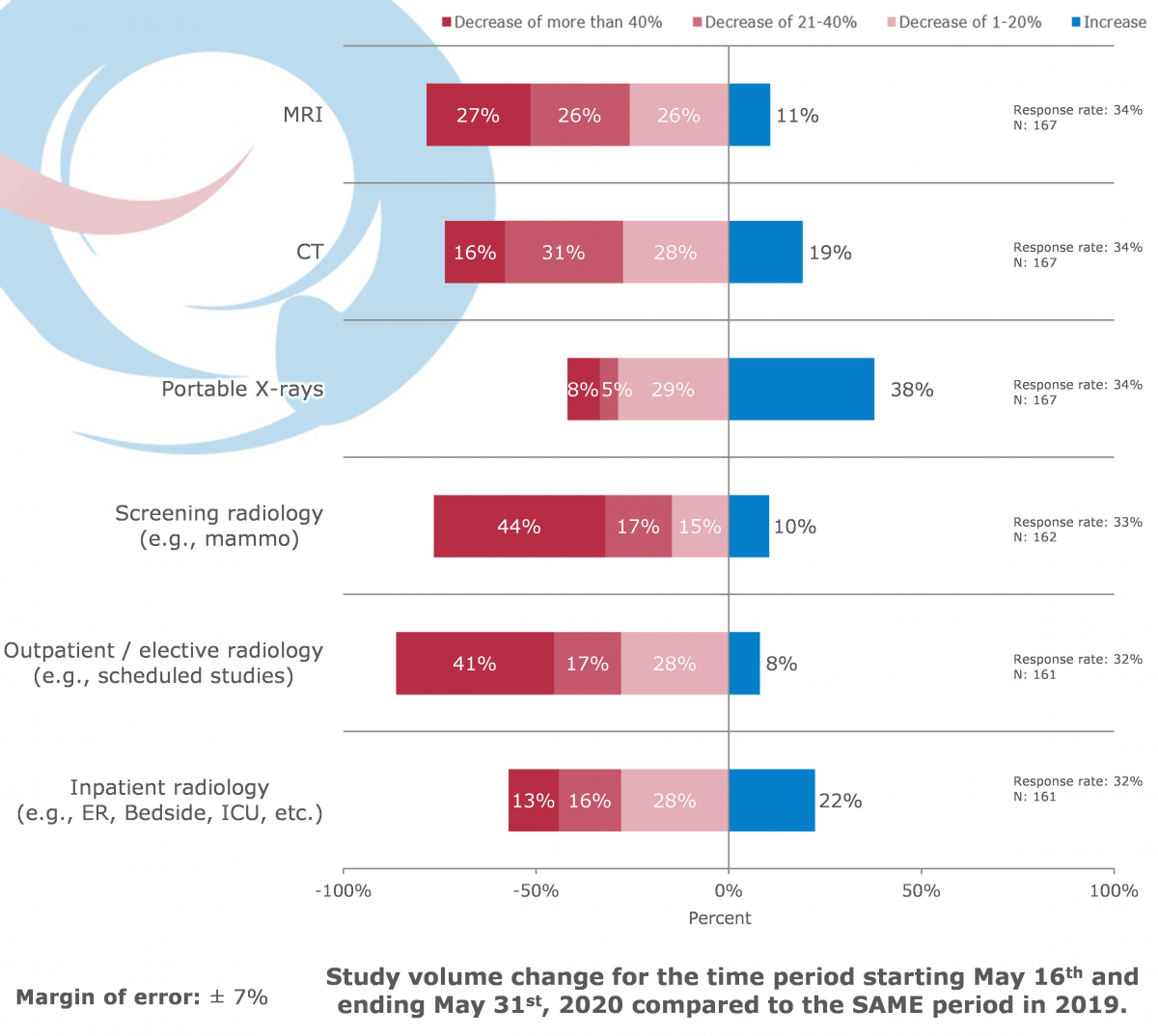 Table 2: This table shows wave 2 survey results of when survey respondents expect to see a surge in imaging services.
When asked if a surge of outpatient imaging procedures materializes, what would be the primary method to manage/address the surge, 43 percent of respondents said they would extend hours of operation. Twenty-eight percent would create a more efficient workflow; 1 percent would utilize an imaging mobile service provider; 4 percent would hire more staff; and 15 percent would do nothing, believing that there will be no surge of outpatient imaging procedures. These figures from wave 2 remain fairly stagnant over wave 1. See Table 3.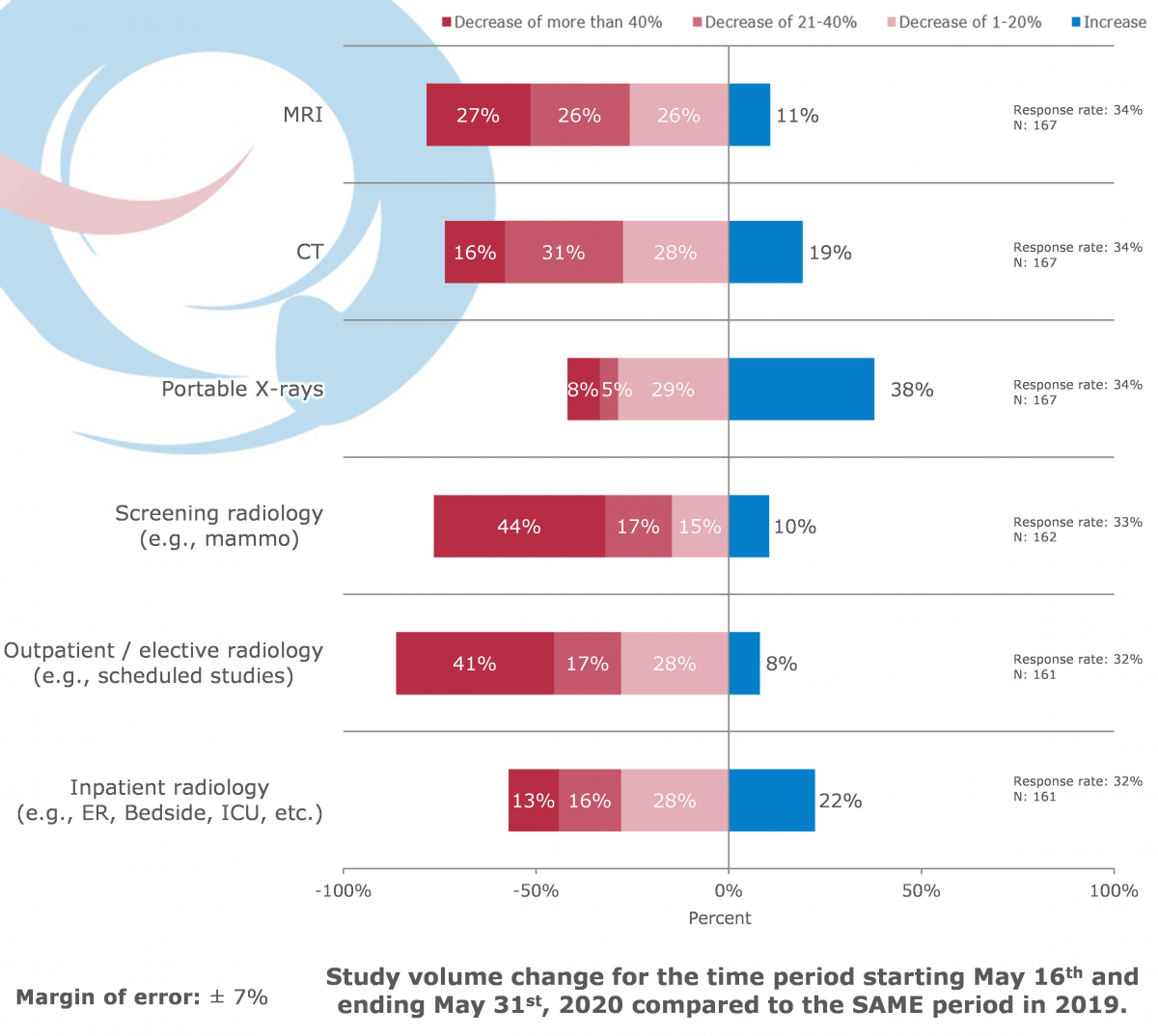 Table 3: Wave 2 survey results on how respondents plan to manage and address the surge in imaging services.
Poll participants were also asked about the current imaging capacity, defined as percentage of use of imaging modalities during business hours, at their outpatient diagnostic imaging centers (DIC). Utilization has increased in wave 2, with the number of respondents indicating 80-99 percent utilization doubled over wave 1. Full utilization of centers also increased slightly over this time period. See Table 4.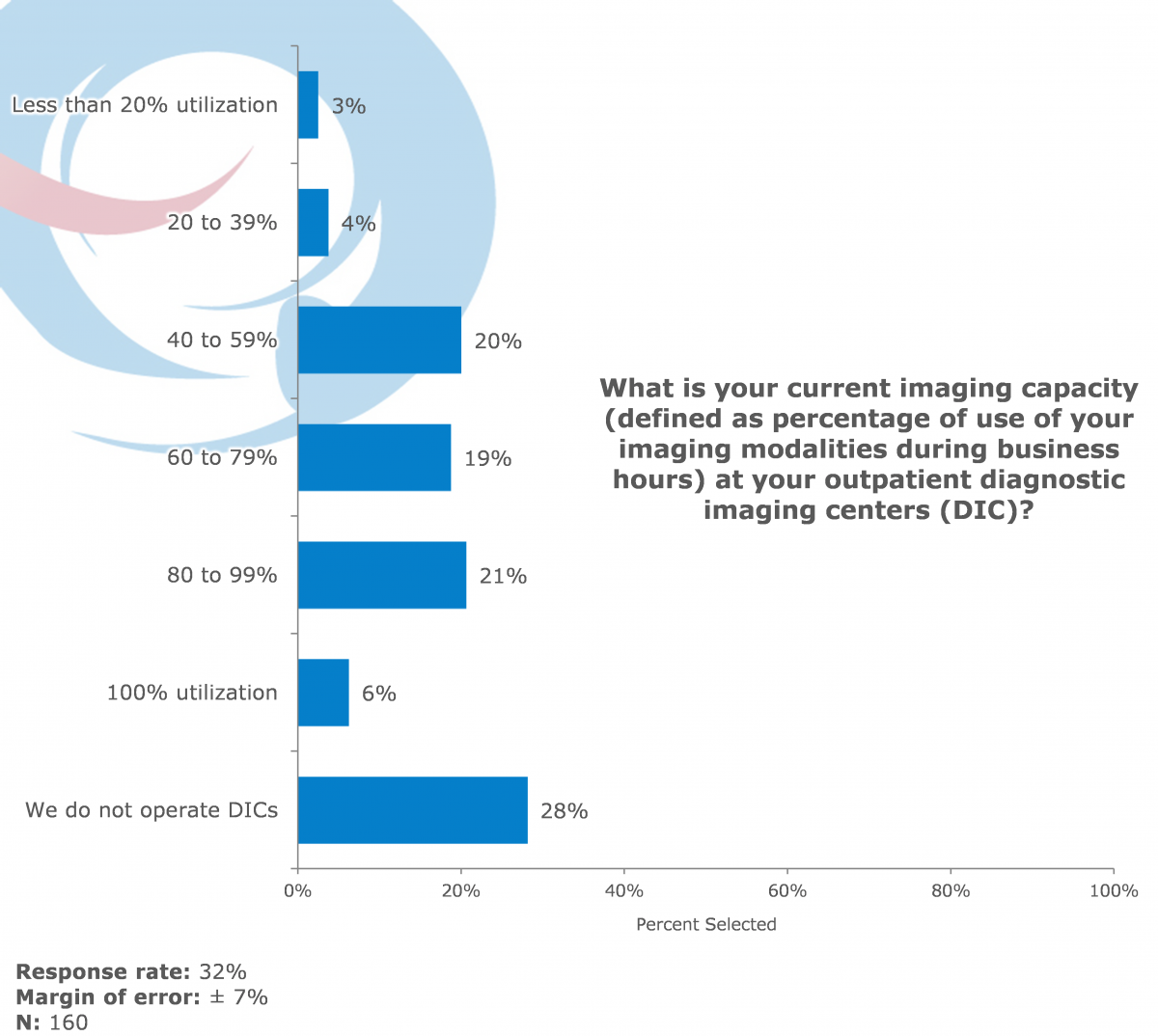 Table 4: Responses for wave 2 on current imaging capacity at outpatient diagnostic imaging centers.
COVID-19's Long-lasting Impact
It can be seen from these QuickPoLL results that the coronavirus pandemic continues to impact the volume of most centers surveyed, although some improvement is being seen. Numbers indicate that the trend is moving toward the surge happening now versus never happening. Facilities continue to extend hours of operation and create a more efficient workflow to manage this increase of volume. Imaging Technology News, in partnership with The MarkeTech Group, will continue to keep you periodically updated on these pandemic imaging trends throughout July.
You can find more information on The MarkeTech Group and services offered at www.themarketechgroup.com/en/solutions/imagepro-products.
Related COVID-19 Survey Content:
Insight on the Impact of COVID-19 on Medical Imaging
Related Coronavirus Content:
VIDEO: Imaging COVID-19 With Point-of-Care Ultrasound (POCUS)
Cardiac Imaging Best Practices During the COVID-19 Pandemic
RSNA Publishes COVID-19 Best Practices for Radiology Departments
ASE Guidelines for the Protection of Echocardiography Providers During the COVID-19 Outbreak
New CT Scoring Criteria for Timely Diagnosis, Treatment of Coronavirus Disease
FDA Issues New Policy for Imaging Systems During COVID-19
VIDEO: COVID-19 Precautions for Cardiac Imaging —  Interview with Stephen Bloom, M.D.
A Review of Studies Cautions Against Chest CT for Coronavirus Diagnosis
New Research Finds Chest X-ray Not Reliable Diagnostic Tool for COVID-19
VIDEO: Radiology Industry Responding to COVID-19
University of Washington Issues Radiology Policies for COVID-19
VIDEO: Best Practices for Nuclear Cardiology During the COVID-19 Pandemic — Interview with Hicham Skali, M.D.
New Research Highlights Blood Clot Dangers of COVID-19
Survey Reveals Most Medical Practices are Now Using Telehealth Due to COVID-19
CMS Offers Recommendations on Reopening Healthcare in Areas of Low COVID-19 Cases
CT Provides Best Diagnosis for Novel Coronavirus (COVID-19)
Radiology Lessons for Coronavirus From the SARS and MERS Epidemics
Radiologists Describe Coronavirus CT Imaging Features
CT Imaging of the 2019 Novel Coronavirus (2019-nCoV) Pneumonia
ACC COVID-19 recommendations for the cardiovascular care team
VIDEO: What Cardiologists Need to Know about COVID-19 — Interview with Thomas Maddox, M.D.
---
If you enjoy this content, please share it with a colleague