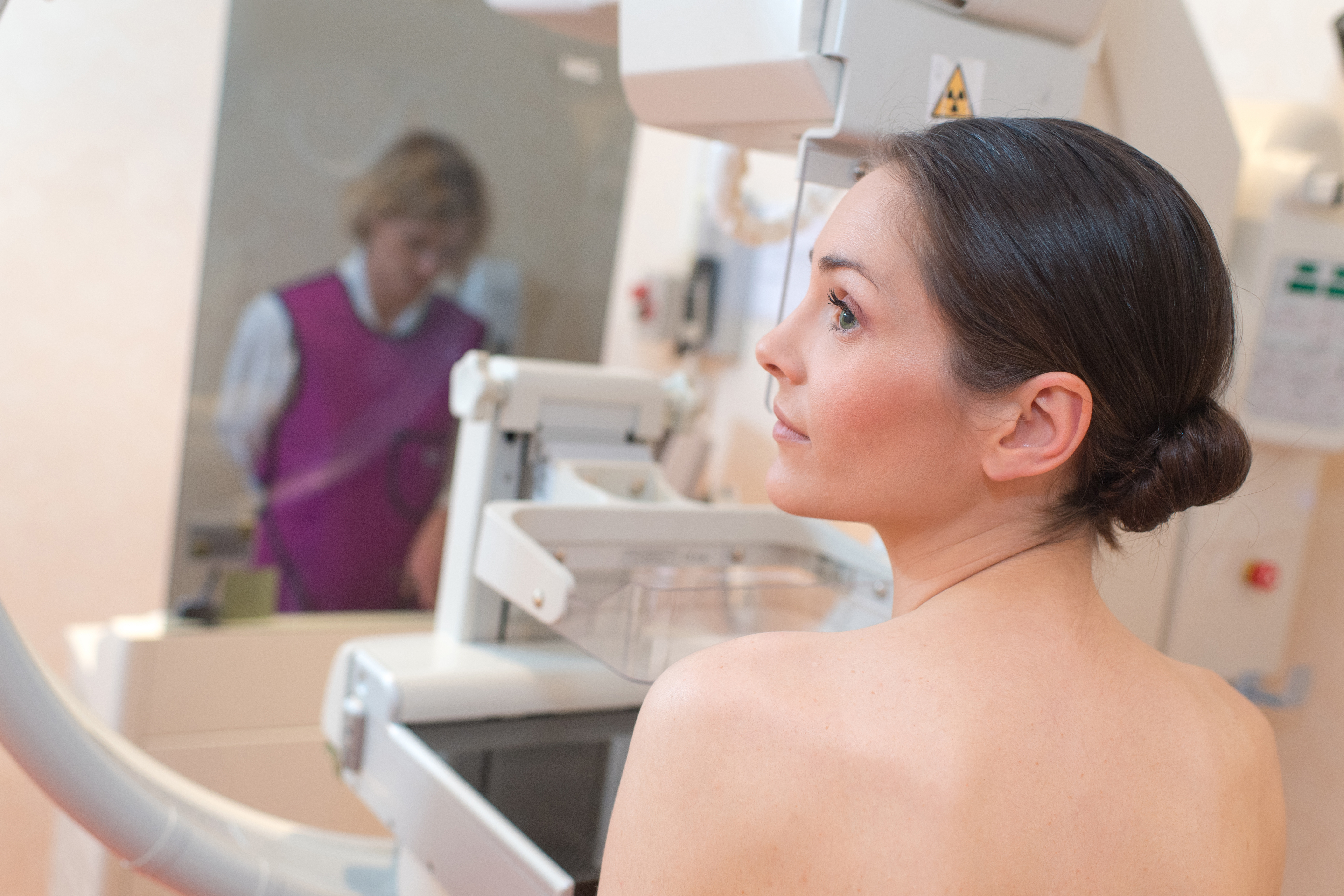 On Jan. 1, 2017, the U.S. Food and Drug Administration (FDA) launched a new quality improvement initiative focused on enhancing the image quality of mammograms. Mammography facilities were already subject to inspection processes under the Mammography Quality Standards Act (MQSA) of 1994, but the FDA found that image quality was not being adequately addressed in these inspections.
"Some of these existing MQSA requirements related to QA and image quality have generally not been verified or highlighted by inspectors during annual facility inspections. Conversely, some items which have been inspected annually have very rarely identified violations," said Darren Selsky, senior director, connected health global marketing at Hologic. As a result, the Division of Mammography Quality Standards enacted EQUIP to "emphasize the need for ongoing facility review of clinical image quality," according to Selsky.
In the two years since EQUIP began, breast imaging system vendors — including those beyond mammography — have continued to develop new enhancements for their systems to improve overall image quality, all in an effort to increase cancer detection.
Mammography is the Gold Standard for Cancer Detection
Mammography remains the gold standard for breast cancer screening, being universally accepted as the most reliable method for detecting tumors. Over the last decade, however, numerous studies have shown that dense fibroglandular breast tissue can block cancers on a mammogram due to both tissue types appearing white in the image. This has caused mammography vendors to continually improve their systems in order to prevent cancers from being missed.
All mammography vendors now offer 3-D mammography, also known as digital breast tomosynthesis (DBT), which allows clinicians to look at different slices of a breast image to look past dense tissue. Hologic received FDA approval last year for Clarity HD high-resolution 3-D imaging and Intelligent 2-D imaging technology on its 3Dimensions tomosynthesis system. According to the company, Clarity provides higher resolution 3-D images than previously available on the system to clearly reveal subtle lesions and fine calcifications to help pinpoint cancers early. The technology's advanced detector and 3-D imaging algorithm work together to deliver high-quality 3-D images, regardless of breast size or density. The Intelligent 2-D imaging technology works with Clarity HD to deliver superior overall image quality and clarity, contrast and detail at a lower dose.
GE Healthcare's Senographe Pristina approaches enhanced image quality by making the overall mammography experience better for the patient. According to the FDA, poor positioning during a mammography exam is the reason for most clinical image deficiencies and subsequent accreditation failures. Senographe Pristina features rounded edges on all parts that touch the patient to reduce pinching and arm rests to relax the pectoral muscles for a clearer image. The company made software enhancements for image quality as well, offering a 3-D acquisition protocol that applies the 2-D image reconstruction algorithm V-Preview to 3-D bilateral craniocaudial (CC)/mediolateral oblique (MLO) views combined with 3-D in standard mode.
Analytics to Assess Image Quality Compliance
Selsky said there are several common concerns among breast imaging clinicians surrounding the clinical image quality review required by EQUIP, including:
•    The time and resources required to document
        compliance;
•    Confusion around what is actually required.
        One example he gave is that the interpreting
        physician's review of image quality during the
        process of interpretation does not qualify as
        review under the requirements;
•    Anxiety around future requirements; and
•    Cost and risk of being out of compliance.
To help their customers navigate these and other compliance and quality issues, many breast imaging vendors offer some form of analytical tracking and reporting. Users can gather and view information on items such as image quality, machine usage, technologist efficiency and any other fields they wish to track.
Earlier this year, Hologic launched a new business intelligence tool called Unifi Analytics to track a facility's installed base of mammography devices and provide statistical analysis of technology efficiency and technologist accuracy. Using advanced machine intelligence, Unifi Analytics can predict tube failures before they occur, allowing facilities to avoid downtime. Additionally, predictive procedure volume and quality metrics reports notify facilities if they move off target, giving them the opportunity to make immediate adjustments and potentially stay on top of MQSA compliance issues before they arise.
At the 2019 Association for Medical Imaging Management (AHRA) annual meeting, Hologic announced a partnership with mammography information solutions provider MagView to develop the next generation of analytical tools, Unifi EQUIP. The new software suite, which the company expected to be commercially available in October 2019, will provide on-demand compliance tracking and reporting to help prepare specifically for EQUIP inspections. A new suite of fully integrated tools will include automated EQUIP worklist generation, allowing clinicians to manage, track and document quality reviews of clinical images.
"Unifi EQUIP can also be utilized in a way that goes beyond the requirements and allows facilities to add additional value to their EQUIP review process," said Selsky. "Examples of this include training resources for technologists, customizable corrective action plans, and expanded performance measurements for technologists, reviewers and interpreting physicians that add insight into the group's quality program."
Volpara Solutions also made a move recently to expand data analysis capabilities by acquiring U.S.-based MRS Systems Inc., a provider of comprehensive patient tracking and communication, plus a radiology reporting platform for subspecialty radiology applications including breast and lung imaging. Volpara specializes in the early detection of cancer, which includes automated breast density and risk assessment, and mammography quality and workflow monitoring tools. The company said the combination of its capabilities with MRS will give breast care providers a unique view of the patient journey through screening, diagnosis and treatment.
"The radiology reporting platform of MRS provides a platform or backbone for Volpara's tools to reside on," said Mark Koeniguer, chief commercial officer and president, U.S., for Volpara Solutions.
Automated Breast Ultrasound
With the impact of breast density on mammography screening understood, other breast imaging modalities have begun to increase their profile by serving as supplemental screening options for women with dense breasts. Numerous studies have demonstrated that automated breast ultrasound (ABUS) can detect mammographically occult cancers that could have otherwise remained hidden. While ABUS remains largely a supplemental breast imaging modality, several vendors have recently made enhancements to their existing systems or released new versions that offer improved image quality.
GE Healthcare launched version 2.0 of its Invenia ABUS system in October 2018 with the cSound Imageformer graphics processor. cSound imaging allows the Invenia 2.0 to collect significantly more data for use in creating every image. This ensures a reproducible and operator-independent acquisition method to achieve consistent, high-quality results. Traditional hand-held ultrasound parameters such as focal zones and gain are automatically optimized. No image manipulation is required, so that high image quality is consistent from operator to operator with the touch of a button.
French-based ultrasound company Supersonic Imagine introduced the Aixplorer Mach 30 with Shear Wave Elastography (SWE) Plus functionality, which it highlighted at the 2019 Society of Breast Imaging/American College of Radiology (SBI/ACR) symposium in April. Shear wave elastography is a technique that measures the stiffness of tissue with ultrasound waves; this can provide important diagnostic information about the organ or structure in question. In breast imaging, the technique can help distinguish whether a mammary lesion is benign or malignant. SWE Plus on the Aixplorer Mach 30, which SuperSonic Imagine bills as the next generation of the technology, offers greater performance of real-time, reliable, quantitative and reproducible evaluation of tissue stiffness and visualization. It offers greater diagnostic precision, which considerably reduces the number of false positives and unnecessary biopsies.
Related Dense Breast Content:
Animation to Bring Clarity to Dense Breasts
Breast Imaging in the Age of Coronavirus
Abbreviated MRI Outperforms 3-D Mammograms at Finding Cancer in Dense Breasts
VIDEO: Use of Breast MRI Improved Cancer Detection in Dense Breasts in Dutch Study — Interview with Gillian Newstead, M.D.
Technologies to Watch in Breast Imaging
Screening MRI Detects BI-RADS 3 Breast Cancer in High-risk Patients
---
If you enjoy this content, please share it with a colleague