The Software & Information Industry Association (SIIA) announced its finalists for the 68th Jesse H. Neal Awards — the premier awards program honoring business-to-business (B2B) journalism, which includes Wainscot Media brand Imaging Technology News.
The entries selected as finalists include: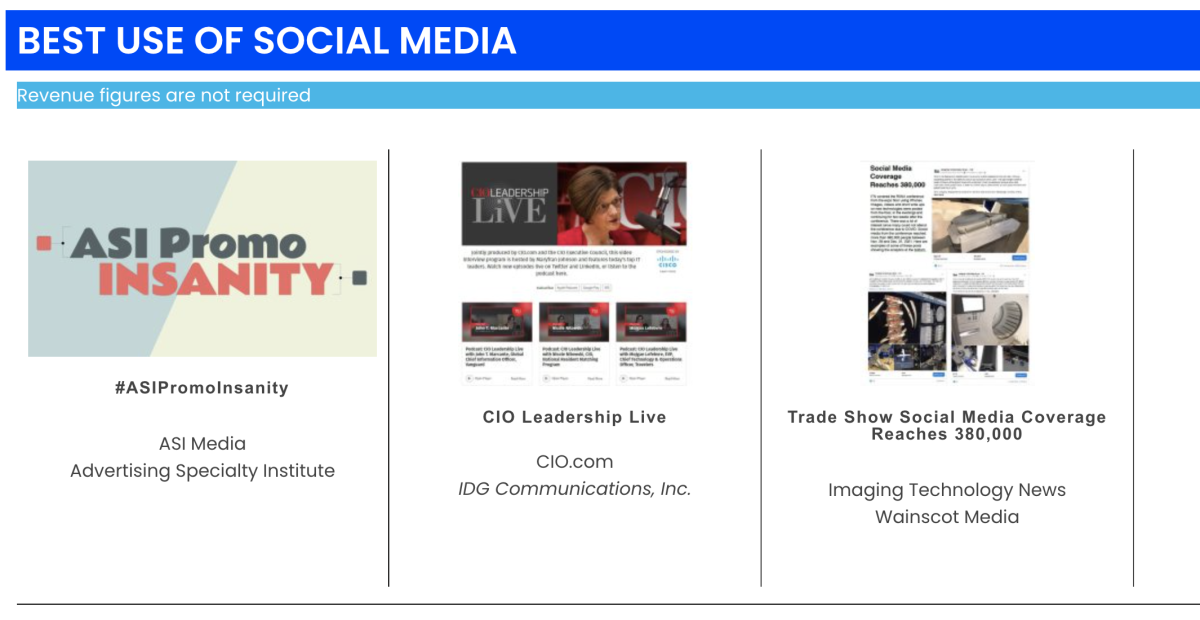 Entry title: Trade Show Social Media Coverage Reaches 380,000
Category: Best Use Of Social Media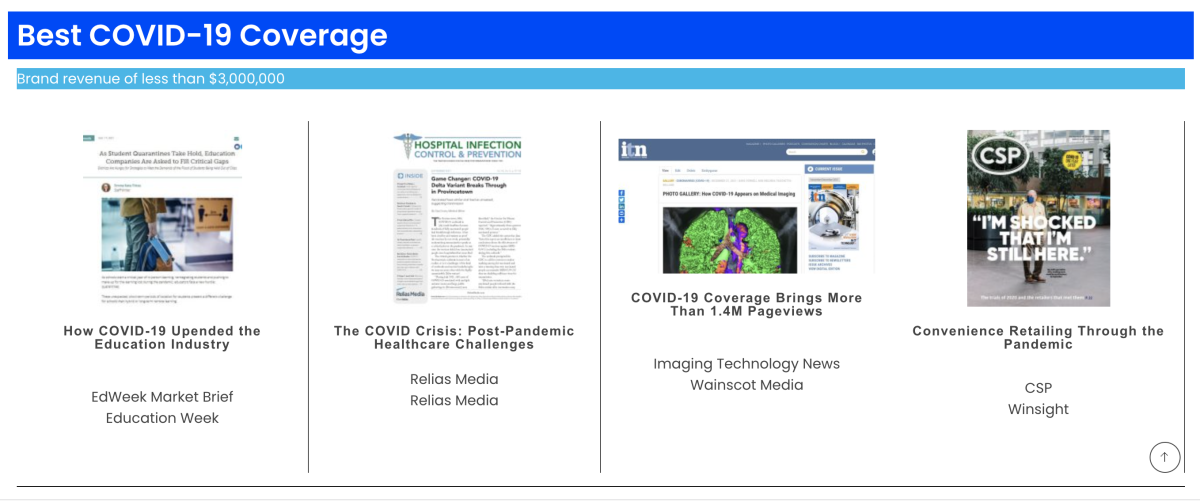 Entry title: COVID-19 Coverage Brings More Than 1.4M Pageviews
Category: Best COVID-19 Coverage
ITN has been honored with this prestigious award several times in the past:
2020: FINALIST Best Technical Content Advancements in Breast Imaging, which includes: Save the Biopsy Suite, Tomosynthesis Year in Review, Breast Tomosynthesis Systems Comparison Chart and Importance of Visual Checks Before Mammograms. 
2019: WINNER Best Technical Content "The Debate Over Gadolinium MRI Contrast Toxicity"
2018: FINALIST Best Range of Work By a Single Author The range of work featured articles on trends in radiology technology, blogs, social media posts, and editorial videos filmed by ITN Editor Dave Fornell
2017: FINALIST Best Commentary/Blog Greg Freiherr, "How Radiology Can Put the Patient First"
2016: FINALIST Best Commentary/Blog Greg Freiherr, "Deals Proliferate in the Dangerous World of CT"
2013: FINALIST Best Single Issue of a Tabloid/Newspaper April 2012 issue
Winners will be announced during an in-person Neal Awards Ceremony to be held at the New York Marriott Marquis, New York, NY on April 26, 2022. For the first time, the Neals will expand networking and collaboration with business media and information executives by sharing the venue with SIIA's AM&P Network Executive Summit.
"The Neal Awards have long recognized the best of the best in B2B journalism," said SIIA President Jeff Joseph. "We are particularly proud of this year's honorees who produced reliable data, content, and services during a period of global upheaval and uncertainty – an era in which producing trusted, accurate information that provides critical business intelligence took on increased importance, perhaps more so than any time ever before. Our thanks and congratulations go to these outstanding finalists."
Representing a complete range of digital and traditional content disciplines, 236 Neal Award finalists were carefully selected following a comprehensive and rigorous evaluation process by peer professionals. For a full list of the Neal Award finalists, please visit: siia.net/neals/2022-neals-finalists
---
If you enjoy this content, please share it with a colleague