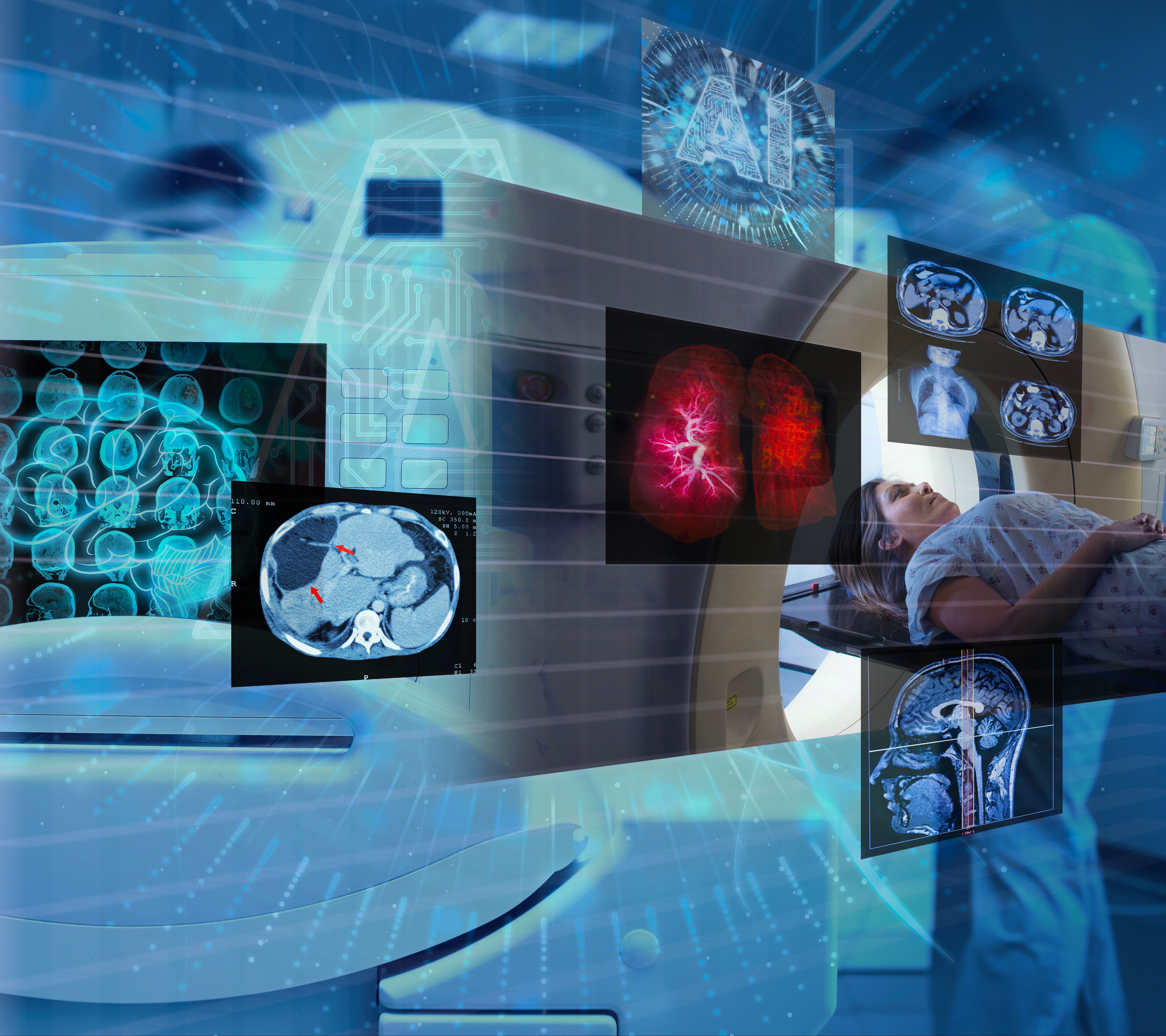 Getty Images
Confidence is like the autopilot on an airplane. It provides assurance and support that we are going in the right direction. Human pilots manage the most crucial aspects of a flight — takeoff and landing — but they also have the backing of artificial intelligence (AI). Clinicians are experiencing the same kind of support from AI in healthcare, and it is coming at just the right time.
In addition to the stresses of the COVID-19 pandemic, clinicians are bogged down with administrative tasks such as reporting and scheduling. In recent studies, clinicians in the United Kingdom are spending only 17 percent of their time with patients, perhaps the most rewarding part of their difficult jobs. This leads to added stress and, ultimately, burnout. Through confidence, assurance and streamlining, AI can improve the experience for clinicians. 
Confidence in Decision-making
AI does not always do the heavy lifting when it comes to treatment, but it can manage some aspects faster and more consistently. For example, when it comes to imaging, AI can identify tumors in a scan, measure how large the tumor is, and track how much it has grown since the previous scan. Certainly, a clinician would be able to identify a tumor in most cases, but this technology strengthens and confirms the clinician's expertise.
Also, AI systems in healthcare can triage patients based on a variety of factors to determine which patients need care more urgently. In the U.K. during the COVID-19 pandemic, tens of thousands of elective surgeries were put on hold. But now that elective surgeries are coming back and hospitals are still working at 100 percent capacity, data analysis can determine which delayed surgeries need to be at the front of the line. 
Quality Check of Ability and Care
AI will never be able to fully replace the human connection of care — but, with a human element, there is, of course, human error. AI systems can help provide quality assurance for staff to improve care and even help clinicians become better.
When it comes to breathing tubes installed during the COVID-19 pandemic, it is estimated that one in four are installed incorrectly. With the help of AI, post-intubation scans can determine if the tube is placed correctly, and how and where to adjust it.
In addition, at the point of care in a magnetic resonance imaging (MRI) or ultrasound machine, AI can help give real-time direction on the positioning of the patient. This helps the clinician take better scans, and also speeds up the appointment and reduces the need for patients to come back in for re-scans. This all helps enhance the care and provide constructive feedback to clinicians, lightening the load. 
Path Forward for Treatment
With the technology we have now, AI has advanced beyond telling us that something is wrong and can now help determine the treatment plan. It does so by identifying an issue in a scan, then suggesting which specialist should be brought in. In the siloed and specialized world of healthcare, this is instrumental in the key process of determining who should come in and when.
All these touchpoints for AI in healthcare ultimately bring a rare result for clinicians — peace of mind. With a job that never ends and treatment challenges that continue to pile up, the support of AI can help clinicians go home and sleep well each night knowing that they are not alone in their responsibilities.
In the end, the question of "human care vs. AI care" is a false dichotomy. Healthcare works best when both are working together. It is the same as the airplane autopilot. You probably do not want to board a plane without a pilot, but you also do not want to board a plane with no autopilot. When they work together, you get the human expertise and the AI support. That combination gives clinicians the best chance to thrive and provides the best care.
Simon Rost is leading the marketing function for GE Healthcare's Digital Health and AI Portfolio in Europe, Middle East and Africa. He established himself as an expert in marketing, strategy and sales working for GE Healthcare, for the boutique management consulting firm Daemon Quest, now part of Deloitte, and for the German Savings Bank. 
Related AI in Medical Imaging Content:
AI Outperforms Humans in Creating Cancer Treatments, But Do Doctors Trust It?
VIDEO: Artificial Intelligence For MRI Helps Overcome Backlog of Exams Due to COVID
How AI is Helping the Fight Against Breast Cancer
VIDEO: Use of Artificial Intelligence in Nuclear Imaging
3 High-impact AI Market Trends in Radiology at RSNA 2019
Photo Gallery of New Imaging Technologies at RSNA 2019
VIDEO: Editors Choice of the Most Innovative New Radiology Technology at RSNA 2019
Study Reveals New Comprehensive AI Chest X-ray Solution Improves Radiologist Accuracy
VIDEO: Real-world Use of AI to Detect Hemorrhagic Stroke
The Radiology AI Evolution at RSNA 2019
Eliminating Bias from Healthcare AI Critical to Improve Health Equity
VIDEO: FDA Cleared Artificial Intelligence for Immediate Results of Head CT Scans
Building the Future of AI Through Data
WEBINAR: Do More, Perform Better: Delivering Clinical Quality through Advanced Radiology and Artificial Intelligence
Integrating Artificial Intelligence in Treatment Planning
Selecting an AI Marketplace for Radiology: Key Considerations for Healthcare Providers
Artificial Intelligence Improves Accuracy of Breast Ultrasound Diagnoses
Artificial Intelligence Greatly Speeds Radiation Therapy Treatment Planning
WEBINAR: Building the Bridge - How Imaging AI is Delivering Clinical Value Across the Care Continuum