With the growing adoption of data analytics in healthcare, we are seeing more clearly that there are two sides of data — the brains and the brawn, if you will. For years, we have had access to raw data — as much as 50 petabytes of data per hospital, a 36 percent increase in data gathering per year. But raw data does not do us any good if we cannot analyze and digest it. Of that 50 petabytes of data per hospital, only 5 percent of it is currently accessed and analyzed. 
This context of limited use of data, daily at point-of-care, gives us a great opportunity. Imagine a world where all of the data generated is used to provide personalized care to each patient at both the larger population and individual levels. With this opportunity, we can use the power of artificial intelligence (AI) to make it a reality.  
Challenges Ahead
AI has great potential, but to get to the promised land, we need to cross certain barriers. First and foremost, there are technological barriers to overcome. For AI solutions to work, clean, pristine data is required. Far too often, this high-quality data just is not available. In many ways, we are data rich, yet information poor. This is a notable issue since data quality can dictate the type of outcomes obtained by the applications that depend on it. Therefore, opportunities abound for tech enablers to assist in this capacity. 
The second technology barrier we need to overcome is the process of integrating data from multiple sources to generate deep knowledge, or an algorithm. Additionally, integrating the algorithm within the clinical workflow is a challenge that needs similar attention. So, even if we have the technology to acquire the right kind of data and build an AI algorithm, we still have to determine the best way to adopt it into the workflow of each appropriate individual.
Lastly, we cannot underestimate the level of change and adaptation we need to make as people, which will help with both the adoption and scaling of AI solutions. A common misconception of artificial intelligence is that the technology will remove the human element completely from care. This is far from the truth. With the amount of data that is being generated, it is hard for the human mind to process and connect all the information and make the right diagnosis or decision. Additionally, the skill and expertise levels are the not the same across the world. AI and technology can help with accurate diagnosis, leveraging large amounts of data in a consistent fashion. 
How Data Meets These Needs
While we have all the raw materials we need, it takes a higher level of engineering and technology to build a house with them, so to speak. The first step is to interpret data to show the possible improvements we can make to workflows. For example, data analytics can make imaging scheduling more efficient by seeing what equipment is available and making the most out of our available resources. 
Further, by looking at data and effective imaging, we can do a better job of taking quality imaging, cutting down on the need to bring people back for re-scans. We can also triage imaging through artificial intelligence and send a concerning scan right to the radiologist to diagnose and begin treatment more quickly. All of this affects the clinical workflow between technicians, radiologists, oncologists, nurses and other staff members. The ripple effect is evident.
When it comes to the inconsistencies of diagnoses, that challenge points toward the growing trend of healthcare democratization. If we have the data available and can pull in more real-world information, we can be more consistent with our diagnoses and treatments. This, of course, requires quality data that is shared across platforms and systems. So, the more cases it can analyze and the wider the scope of the care, the more accurate the AI, and the more effective our care will be. 
Seeing the Bigger Picture
On the surface, the amount of work that will be necessary to effectively overcome these obstacles might seem overwhelming. Yet, there is no single company that is going to be able to meet these challenges alone. It is safe to say that a collaboration of major players and startups will be needed to implement the type of sophisticated infrastructure required to put data to work successfully. It is important for companies to build "roads and bridges" that will allow them to partner well and deliver the best innovation possible through existing platforms and ecosystems. It is important to build the roads and bridges to allow innovation to quickly get to patients, clinicians and providers. The opportunities are endless.
The goal is to develop platforms, applications, and processes that are powerful enough to activate data for better healthcare and efficiently translate clinical research into clinical practice. This can be done through various methods by designing an ecosystem that will serve to seamlessly integrate data and AI algorithms into daily workflows. With this functionality in mind, it is vital to form partnerships that will leverage the best innovation, wherever it's created, to secure more robust operational efficiency, clinical productivity and value capture for all customers. It is an exciting moment for those of us working within the medical and data science communities. Together, we have the opportunity to completely transform healthcare for the better.
What the Future Holds
The ultimate outcome of better processes and better data is better care for our patients, but the results go beyond care itself. While many fear that clinicians will be replaced when they hear "artificial intelligence," the reality is that AI will actually give clinicians more facetime with their patients. Studies have shown that clinicians in the U.S. are currently spending only 27 percent of their time providing actual care to patients, and in the U.K., that number can be as low as 13 percent. With AI aiding in processes, scheduling, triage and general data "wrangling," there is more time for human interaction,
which is what humans do best.
After all, direct care is the reason many clinicians enter the field in the first place? Burnout is real, and overworked teams are as prevalent as ever, especially in the times of a global pandemic. Giving clinicians respite from the administrative work and allowing them to thrive in the fulfilling work of medicine will benefit all parties, including the patient.
Not only can AI help the physician's time and efficiency, ultimately it will help increase the quality and outcome for patients. For example, in the space of oncology, decision-making is complex from diagnosis to treatment options. We also know some treatments work better for some patients than others. In this context, AI has the potential to distinguish between patients and suggest the best treatment for each individual. Likewise, it can also alert when a treatment is not working much earlier than what happens today. Such an early indication could not only help with the patient's outcome, but could also benefit the patient financially, since certain treatments still in the early stages of development may not be reimbursed.
Data is the raw materials to build a house, but the proper data analysis and processes are what help those materials become a home where people can live and work. And just like one person alone cannot and should not build a house, so one company, app or silver-bullet solution alone cannot make this transition to fully adopted data analytics for the healthcare industry. We need a collective willingness to dig into the resources we have available to help refine our processes and our care. When we do that, we will have a new home in the new era of data and AI adoption.
AI has the potential to provide care in a most effective and efficient way. It is a great equalizer for people around the globe, from every age, gender, ethnicity and location. Simply put, AI could be the roadmap to our promised land of care for all.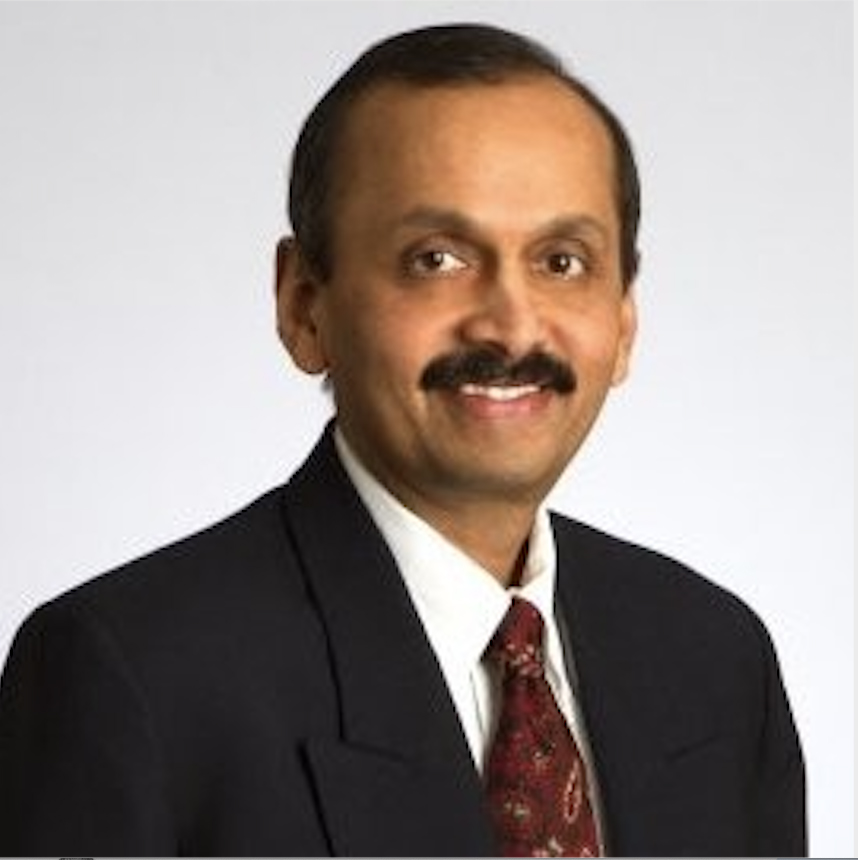 Sundararajan Mani is the general manager of clinical oncology for GE Healthcare. He is an accomplished healthcare executive with a proven track record of leading global cross functional teams and delivering new products. He earned his MBA from Marquette University. 
---
If you enjoy this content, please share it with a colleague