WEBINAR: Do More, Perform Better: Delivering Clinical Quality through Advanced Radiology and Artificial Intelligence
Riverain sponsored webinar is now available on-demand
Every day, radiology practices are challenged to do more and perform better to improve patient care. An AI-driven workflow — powered by machine learning and advanced modeling — supports radiologists in this effort, helping to reduce turnaround times, improve clinical quality, and focus on patient treatment and outcomes.
As part of the LucidHealth RadAssist workflow, the ClearRead suite from Riverain Technologies allows radiologists to improve a clinician's ability to accurately and efficiently detect disease in thoracic CT and X-ray images and more successfully address the challenges of early detection of lung disease.
This webinar will demonstrate the integration of AI into the LucidHealth radiology workflow, where you'll learn the best practices of combining leading radiologist expertise with cutting edge AI, as well as the outcomes in quality and efficiency that solutions like Riverain ClearRead can provide.
Learning Objectives:
At the end of this webinar, attendees will see how a best-in-class radiology workflow – partnered with best-of-breed clinical AI — can help deliver:
Industry-leading turnaround times

Improved detection rates that enhance clinical quality

Improved work-life balance for radiologists
The webinar originally aired on July 15 at 2 ET and is now available on-demand.
Speakers: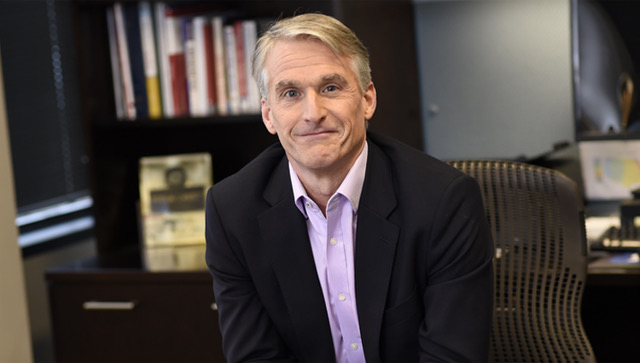 Chief of Physician Integration, LucidHealth
Peter Lafferty, M.D., a partner with Riverside Radiology and Interventional Associates for 20 years, holds an undergraduate degree from Duke University, graduated with honors from the University of Cincinnati College of Medicine, and completed his radiology residency at the University of Minnesota Hospital. As an integral member of the LucidHealth board, Lafferty brings an innovative approach to patient-centered solutions. Since joining the group in 2000, Lafferty has been an instrumental influence in the development of RadAssist. This proprietary software manages diagnostic images across multiple platforms, enhances the work processes for the physician while increasing the efficiency and quality of care for the patient.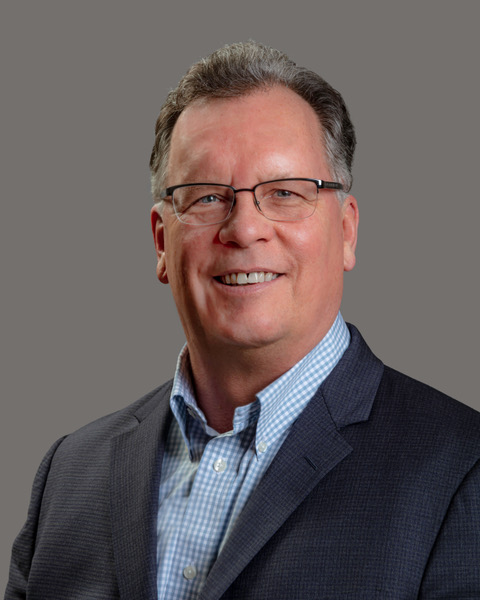 Steve Worrell, CEO
Riverain Technologies
Steve Worrell became CEO of Riverain Technology in 2013 and is responsible for Riverain's strategic direction and operational execution. He has over 30 years of experience in engineering, developing, and commercializing AI solutions for breast and lung cancer with multiple publications and patents. Along with technologies, his expertise ranges across regulatory, sales and marketing.
Company Profiles:
About LucidHealth
LucidHealth is a technology-enabled radiology services company providing best-in-class quality imaging care nationwide. Our physician-led partnerships, built on an innovative technology platform, create strategic value for radiology practices. Our proprietary software products, RadAssist, LucidView and LucidConnect, utilize a unified radiology workflow that directs imaging studies to the appropriate subspecialized radiologist and allow multidisciplinary collaboration. Our products enable real-time access to comparative studies across disparate hospitals and health systems, afford on-the-spot access to full quality images and provide a host of imaging data analytics that increase productivity, decrease turnaround times, and enhance patient care. For more information, please visit lucidhealth.com.
About Riverain Technologies
Dedicated to the early detection of lung disease, Riverain believes the opportunities for machine learning and software solutions in healthcare are at an unprecedented level. Never before has the opportunity to 'do more with less' been so great. We believe that these software tools incorporate an increasing degree of intelligence that will facilitate decision making, which leads to greater efficiency and effectiveness in patient outcomes. Riverain Technologies is excited to be part of the advances in machine learning and scalability of technology that will bring efficiency and accuracy to physicians and, ultimately, improved patient care. For more information, please visit riveraintech.com.
Resources:
Subscribe Now