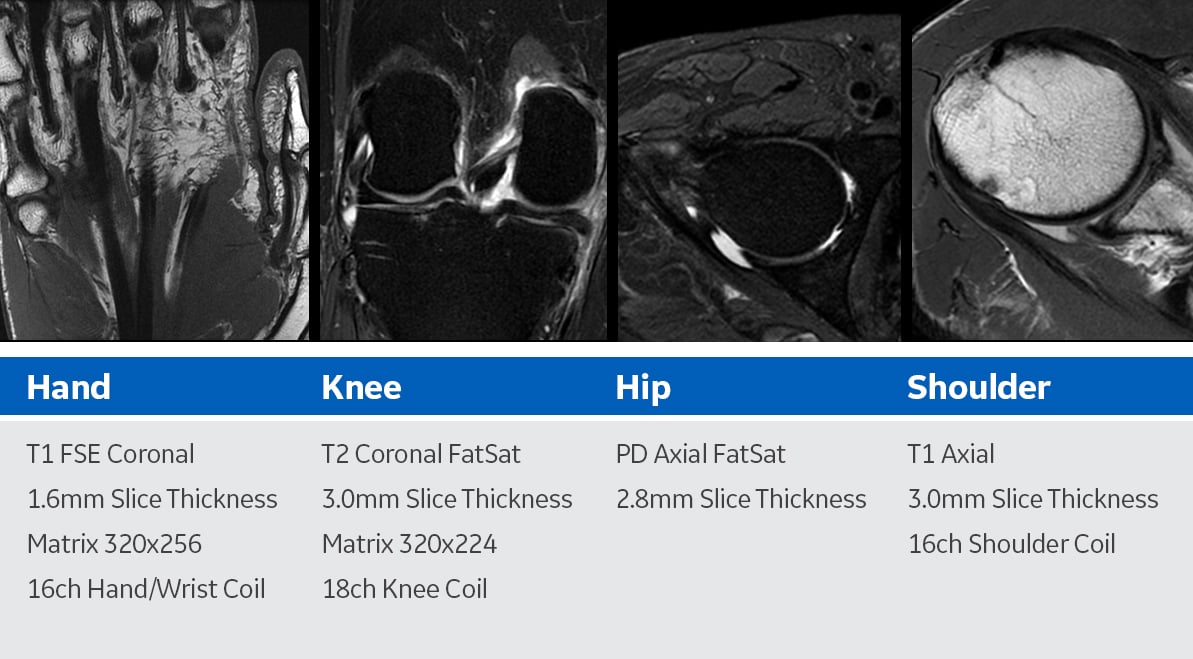 The SIGNA Architect delivers a digitized 128-channel RF chain to increase SNR in MSK imaging. The large, homogeneous FOV in a 70 cm wide bore allows visualization of any type of MSK anatomy, even the smallest lesions in the most challenging areas of the body.
With an entire suite of high-channel MSK coils for the knee, hand and shoulder, off-center imaging has never been easier. The rigid shell 18-Channel T/R Knee Coil and the 16-Channel T/R hand and wrist coil, which accommodates the arm-down approach, are designed for high-resolution imaging with multi-planar parallel imaging capabilities. The 16-Channel Shoulder Coil has a novel anatomy-adaptive design that provides efficient positioning workflow and outstanding patient comfort. The flexibility of the anterior paddle makes it possible to get closer to the patient to maximize SNR and improve imaging outcomes.
Increase your diagnostic confidence with SIGNA Architect.