PET-CT
PET-CT combines positron emission tomography (PET) detectors and computed tomography (CT) into one imaging system.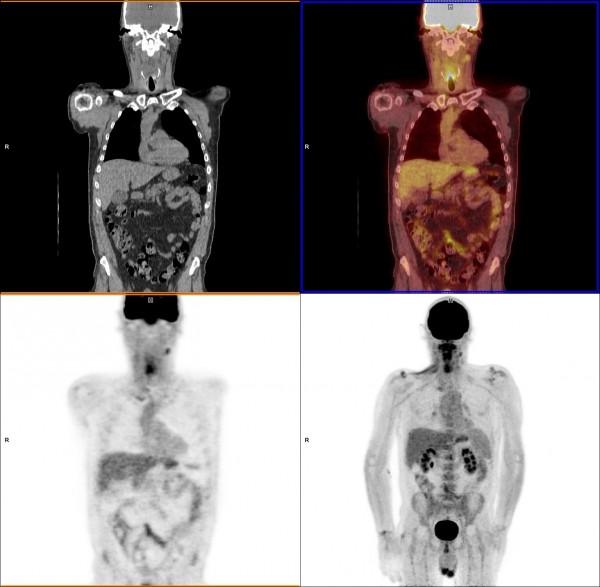 A PET-CT head and neck cancer scan showing various image reconstructions. The top left image is the separate CT scan showing the anatomy. The top right scan shows the fused PET and CT scans with false color added to help interpret the image. The bottom left scan is an initial FDG PET image showing tracer hot spots in the neck and a lymph node in the right jaw due to cancer. The right bottom image is a delayed enhancement scan showing tracer uptake over time, with normal hot spots in the bladder, kidneys, testicles and brain, which normally have higher metabolic activity. The low-grade gray shading of the anatomy is due to the normal cellular metabolism uptake of the FDG throughout the body. 
Positron emission tomography (PET) is a nuclear imaging technology (also referred to as molecular imaging) that...