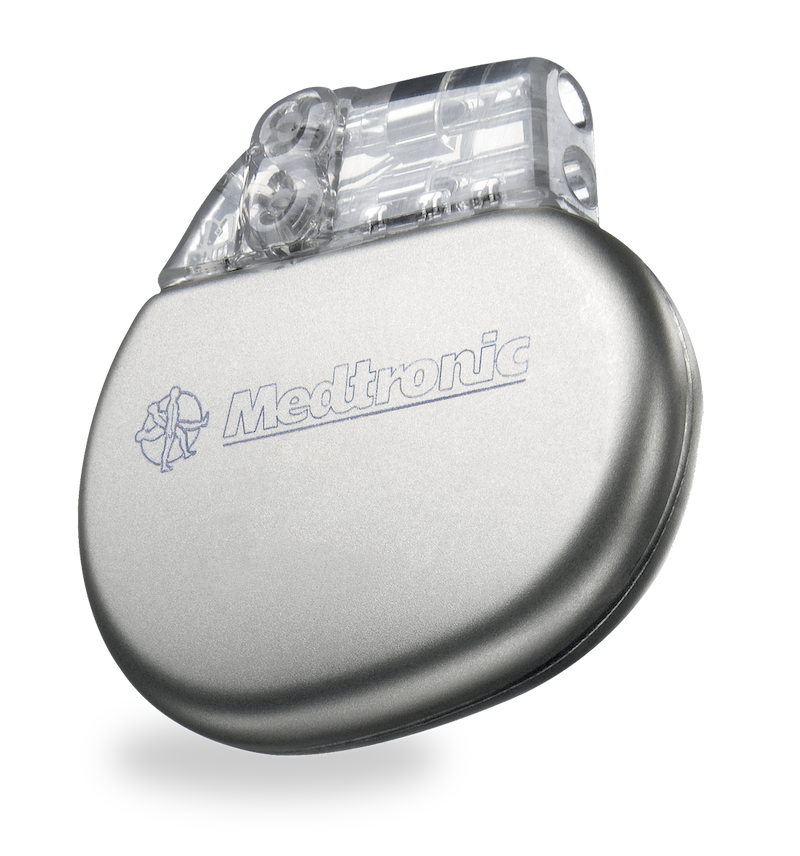 April 11, 2014 — Medtronic announced CE mark and European launch of the Evera MRI SureScan implantable cardioverter-defibrillator (ICD) system, the first and only ICD system approved for magnetic resonance imaging (MRI) scans positioned on any region of the body. The Medtronic Evera MRI ICD is not approved in the United States.
It is estimated that as many as 63 percent of ICD patients will need an MRI within 10 years of receiving a device. Until the availability of MR-conditional ICD systems, patients with devices have been contraindicated from receiving MRI scans because of potential interactions between the MRI and device function.
"This means that in addition to having the highest standard in modern ICD treatment, patients implanted with an Evera MRI defibrillator will now have improved access to one of the most important diagnostic tools, the MRI," said Marshall Stanton, M.D., vice president and general manager of the tachycardia business at Medtronic. "An ICD that allows for full-body access to MRI will help patients get the diagnostic answers they need."
Like its non-MR-conditional predecessor, the Evera MRI features a contoured shape with thin, smooth edges that better fits inside the body, increasing patient comfort by reducing skin pressure by 30 percent. The Evera MRI maintains the same battery longevity (up to 11 years) compared to previous devices. In addition, Evera MRI is paired with the Sprint Quattro Secure family of ICD leads, which has 10 years of proven performance with active monitoring and is safe for use in an MRI environment.
Evera MRI includes SmartShock 2.0, a shock reduction algorithm that enables the device to better differentiate between dangerous and harmless heart rhythms. While the majority of shocks delivered are necessary to treat potentially fatal arrhythmias, studies estimate that approximately 20 percent of patients with implantable defibrillators may experience inappropriate shocks in response to a benign arrhythmia or electrical noise sensed by the device. SmartShock technology helps to eliminate these inappropriate shocks, and delivers a 98 percent inappropriate shock-free rate at one year. Also included is OptiVol 2.0 fluid status monitoring and complete diagnostics, which helps to identify patients at risk of worsening heart failure and atrial fibrillation.
"Compared to other ICDs available, the Evera MRI system gives patients the most unrestricted access to MRI scans, and ultimately allows them to get the diagnostic answers they need," said Stanton. "Patients suffering from debilitating heart rhythm disorders who need an ICD also are likely to need an MRI over the lifetime of their device and this technology allows them to do so."
For more information: www.medtronic.com