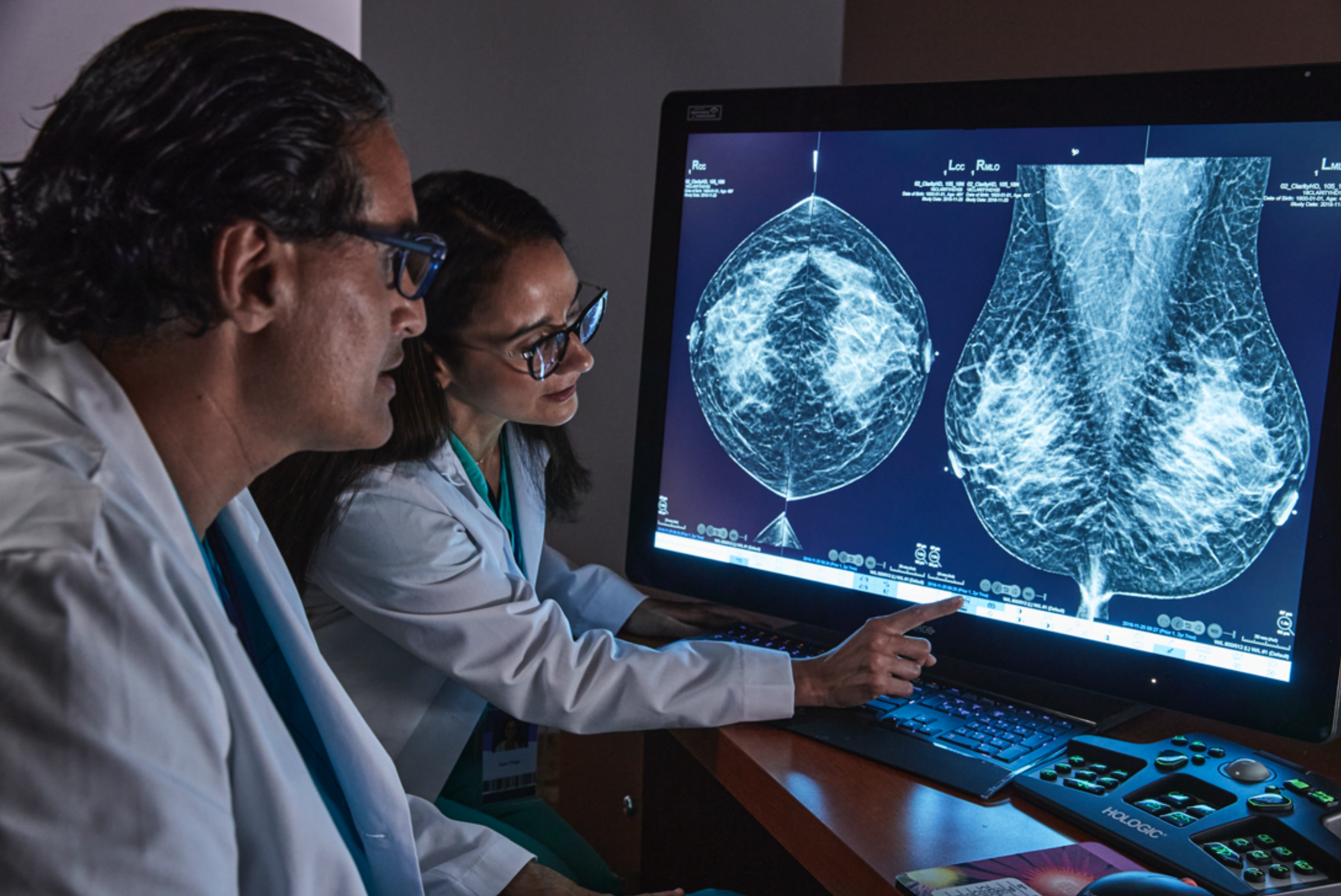 Patients are the motivational driver for innovation in breast imaging companies. Their needs and experiences help determine where medical technology is headed, as companies explore how to make the pathways from screening to diagnosis and treatment easier and more efficient.
One area that reflects this vision is the evolution of breast cancer screenings. In 2011, breast imaging was revolutionized with the FDA approval of digital breast tomosynthesis (DBT). This mammography system enabled radiologists to image breast tissue in three dimensions, which provided new angles and dimensions to a previously flat image.
Today, just over 10 years later, DBT has become the cornerstone of breast cancer screenings, as the technology is proven to have superior clinical performance to 2-D mammography.1,2 DBT has helped improve cancer detection while at the same time reducing the need for false positive recalls. Since DBT provides layered images for a three-dimensional view of the breast, radiologists benefit from the reduction in overlying tissue that could obscure a lesion — meaning that a mass previously obscured on 2-D exams could be more evident, helping to improve the accuracy of image interpretation.
Just as DBT revolutionized breast screenings, medical technology companies are looking ahead to the next transformation in breast health. For many in the industry, the next major revolution in breast cancer care lies not with one piece of equipment, but rather improvements to the entire patient journey to better integrate screening and diagnosis technologies that work together along the care continuum. These advancements, which could potentially reduce the multiple appointments between screening and diagnosis to one, would subsequently help improve efficiencies for imaging facilities and more importantly, improve the patient experience.
For radiologists, surgeons and doctors, this compression of the timeline could help alleviate backlogs and burnout, while also saving patients anxiety between visits and potentially improving outcomes. For patients, it means women will no longer need to live with uncertainty for the weeks between screening and diagnosis, or balance prioritizing their health with other demands — something that is especially important for those who lack transportation, insurance coverage, childcare support or workplace flexibility.
However, before this single-day pathway can become a reality, the industry must first address ongoing challenges that contribute to the current delays between screening, diagnosis and treatment.
Optimizing Today's Patient Pathway
Today's patient pathway is bogged down by delays between screening, diagnosis and treatment to account for the added time it takes to read images, schedule appointments and process and review pathology specimens. At the same time, millions of women have delayed their annual screenings due to the COVID-19 pandemic, which has led to imaging backlogs and a possible increase in advanced cancer diagnoses.3
By integrating technologies along the patient journey, some of the inefficiencies that facilities experience could be removed through a more streamlined process. An example of this is that images captured on a DBT system can then help direct a biopsy that utilizes the same system that made the original detection. The biopsy needles can directly connect to an apparatus that integrates breast tissue acquisition and verification in real time — speeding up an otherwise serial method of first acquiring a biopsy sample and then manually moving the sample to be imaged on a specimen radiography system. By removing not only the time to move and image the specimen, but also the opportunities for mishandling or contamination, these integrated technologies are helping to transform the patient experience.
One rapidly evolving innovation with significant potential is artificial intelligence (AI), and it is helping to pave the way for improved workflow efficiencies and patient experiences. In mammography, AI is mostly used in assisting radiologists read and prioritize images. When paired with DBT, these AI-powered software tools have become capable of identifying subtle potential cancers that can be mistakenly overlooked, and they can highlight these findings of interest in real time for further examination by the radiologist. With advanced AI algorithms integrated into image processing, radiologists can expedite reading time by reducing the number of images to review, and with no compromise in clinical performance.4 The pairing of AI and DBT has the potential to improve early detection of breast cancer by providing higher sensitivity, and it can also help optimize workflow by assisting radiologists with categorizing cases in order of suspicion and prioritizing the most concerning patient cases to help optimize care.
Once further developed, AI has the potential to integrate with other forms of technology to help us unlock the solutions to today's breast health challenges. As more research and innovation explores the uses of new technologies, it is possible that, in the years ahead, the time a woman waits between screening and diagnosis could be shortened to a single day.
Innovating for the Future of Women's Health
We still have ways to go toward achieving the one-day screening to diagnosis model. To reach this goal, the medical technology and device industries need to focus on developing future solutions that optimize detection and treatment of breast cancer lesions and calcifications in all their stages and formations. This will define how technology advances.
AI has the potential to be the next technology that revolutionizes the field of breast health if we continue to build on its potential. Looking ahead, AI could be used for a multitude of purposes: to recommend next steps following initial discovery; as a quality control for breast biopsies so appropriate specimens are captured during procedures; and additionally, to identify cases that are certainly negative.
Beyond AI, additional technologies in early research stages have the potential to help drive more timely responses to accurate diagnoses. Several research groups are looking into the potential use of advanced imaging to assess the likelihood of malignancy for a lesion in real time during a diagnostic or interventional procedure. This would be an advantage compared to the current pathway, which involves a pathology determination from excised tissue that typically takes days or longer to complete.
Also on the horizon, several medical technology companies are currently investigating minimally invasive treatments with the potential to change the narrative of breast cancer treatment of low-risk cancers that would help facilitate a one-day screening to diagnosis, and possibly treatment, process. These breast conserving techniques may allow treatment of low-risk lesions through a minimally invasive procedure that could be administered in an out-patient setting. Some examples are the use of cryoablation, which is a technique that administers liquid nitrogen through a needle to the lesion in order to freeze the cancer, or radiofrequency (RF) ablation which kills the lesion in place through radiofrequency heating. As the cancer cells die, they are then absorbed by the body, limiting the trauma to the body's tissue and improving the conservation of the breast.
DBT has enabled the medical technology industry to pave a new innovative path by providing a launch board for AI and other technologies that can utilize its high-resolution images. Without it, we could not dream of a one-day screening to diagnosis pathway.
There is hope for a future where a one-day model will help identify cancers early so a personalized plan for treatment can be delivered quickly and efficiently. These advancements keep patients at the center of innovation and development. Just like DBT has become an integral part of women's healthcare, the ongoing research and development into new technologies will help revolutionize women's health and set a new standard for care.
Andrew Smith, MD, is the vice president of imaging science for Hologic, Inc. He has been involved in medical imaging research and development for over 20 years, with a current focus on advanced breast imaging technologies such as tomosynthesis. He lectures widely around the world on breast imaging and physics, and is a co- author on over 50 patents and patent applications. He received his bachelor's degree and Ph.D. degrees in physics from the Massachusetts Institute of Technology.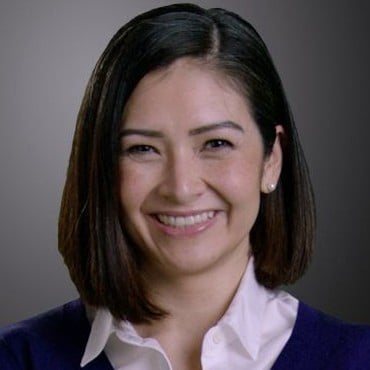 Paola Wisner serves as Vice President of Global Research & Development for Hologic's Breast & Skeletal Health division. She has an extensive background in medical technology research and development and a track record of driving innovative and disruptive thinking across organizations. Ms. Wisner holds a B.S and M.S. in Biomedical Engineering from Columbia University. In addition to her work at Hologic, Ms. Wisner is passionate about education and serves on the Board of Managers for Columbia Engineering Alumni Association (CEAA) and is a member of the Metro Advancement Council at Midtown Educational Foundation (MEF) in Chicago. With over 19 years of professional experience in the medical device industry, she is dedicated to using her experience in both the public and private sectors to broaden access to high quality education by supporting innovation, reducing barriers to entry, and building strong communities.
References:
1. Friedewald SM, et al. Breast cancer screening using tomosynthesis in combination with digital mammography. JAMA 311.24 (2014): 2499-2507.
2. FDA PMA approvals P080003, P080003/S001, P080003/S004, P080003/S005
3. Duffy SW et al. The projected impact of the COVID-19 lockdown on breast cancer deaths in England due to the cessation of population screening: a national estimation. Br J Cancer. 2022 May;126(9):1355-1361.
4. FDA PMA approval P080003/S008
Related Breast Imaging Content:
Single vs. Multiple Architectural Distortion on Digital Breast Tomosynthesis
Today's Mammography Advancements 
Digital Breast Tomosynthesis Spot Compression Clarifies Ambiguous Findings 
AI DBT Impact on Mammography Post-breast Therapy 
ImageCare Centers Unveils PINK Better Mammo Service Featuring Profound AI 
Radiologist Fatigue, Experience Affect Breast Imaging Call Backs 
Fewer Breast Cancer Cases Between Screening Rounds with 3-D Mammography
Study Finds Racial Disparities in Access to New Mammography Technology
American College of Radiology (ACR) Launches Contrast-Enhanced Mammography Imaging Screening Trial (CMIST) in Collaboration With GE Healthcare and the Breast Cancer Research Foundation
---
If you enjoy this content, please share it with a colleague