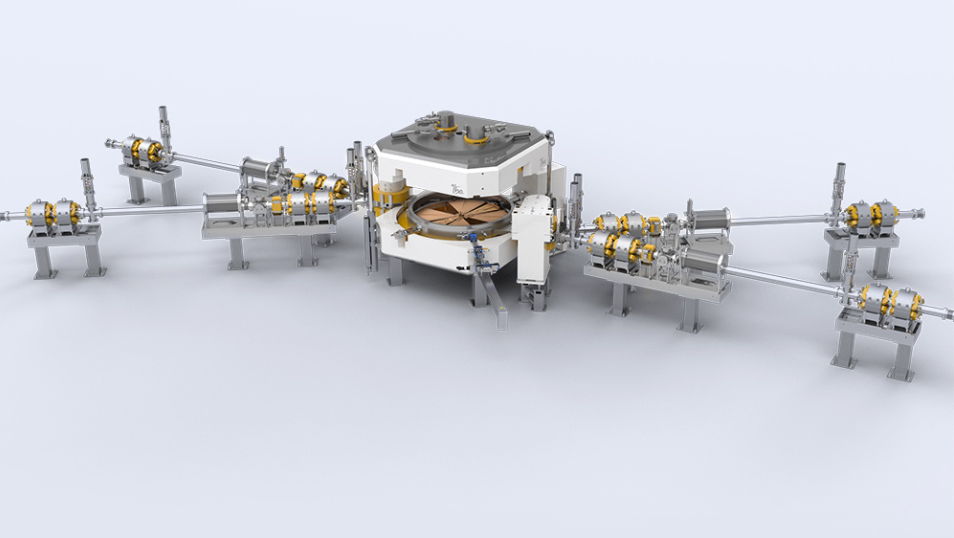 According to a new report from Transparency Market Research (TMR), PET radiotracers are expected to rise at a CAGR of 8.5% by 2031. A recent market study estimates that, by 2031, the global PET radiotracer market is expected to reach US$ 3.2 billion.
Oncology and neuroscience are the primary fields in which PET radiotracers are currently used, however, their potential uses in immunology and cardiology are constantly being explored. PET imaging protocols can be optimized using artificial intelligence and automation, PET data can be analyzed, and new radiotracers can be developed.
According to German Cancer Research Center researchers, two new radiotracers can be used to acquire images substantially faster than FDG-PET scans without requiring fasting or diet modifications. As a result, cancer detection may be enhanced in a timely manner. A number of radiochemistry techniques have been developed that have improved accessibility, efficiency, and cost-effectiveness for radiotracer production. The presence of specific radiotracers in a wider range of applications could facilitate their widespread use and expand their availability.
MRI (Magnetic Resonance Imaging) and CT (Computed Tomography) are complementary imaging techniques that can provide complementary information about diseases and their progression. Improved detectors and reconstruction algorithms are improving PET imaging technology, resulting in better image quality and shorter scan times. This can increase the efficiency and cost-effectiveness of PET imaging procedures.
Key Findings of the Market Report
PET systems in hospitals with advanced features and trained medical personnel are expected to grow in demand.
The increasing incidence and awareness of cancer will increase demand for radioisotopes based on F-18 and Ga-68 for cancer diagnosis.
Increased heart disease and cancer in North America and the Asia Pacific will drive PET radiotracer demand.
Increasing scientific developments and the introduction of novel technologies will increase PET radiotracer market demand in the coming years.
For instance, Introducing the new Cyclone IKON cyclotron in June 2020, IBA provides IBA's new high-energy and high-capacity cyclotron with PET and SPECT isotopes from 13 MeV to 30 MeV.
Global PET Radiotracer: Growth Drivers
PET radiotracers have steadily increased in prevalence due to their vital role in PET imaging. The use of PET imaging has become increasingly common in a wide variety of medical fields, including those involved in oncology, neurology, and cardiology. Diagnostic tests, treatment response evaluations, and disease progression monitoring rely heavily on PET radiotracers.
With the development of radiopharmaceuticals that target specific biomarkers and disease pathways, PET imaging has become more versatile, which has further contributed to the demand for PET imaging. An aging population, chronic disease prevalence, and increased awareness of early disease detection have all contributed to the popularity of PET imaging.
Increasing chronic diseases, technological advancements, and a growing demand for AI-integrated devices are expected to drive demand in the coming years. Research and development activities and increased investments in the market are expected to grow demand for PET radiotracers.
Global PET Radiotracer: Regional Landscape
A growing number of chronic diseases such as cancer and heart disease are driving market growth in the Asia Pacific region.
A growing elderly population in Asia Pacific and the increasing adoption of PET scanners will increase demand for PET radiotracers.
In North America, the demand for PET radiotracers is expected to grow due to advancements in PET radiotracers and technology advancements in the healthcare industry.
The United States and Europe were responsible for more than 95% of PET radiotracer market share in 2021.
Increasing government regulations and FDA approvals are expected to boost PET radiotracer demand in Europe.
Global PET Radiotracer Market: Key Players
The profiles of major players at the end of the report provide an overview of key players. Several market players are implementing strategies to increase their global market share, including mergers and acquisitions, geographic expansion, distribution channel expansion, and research and development.
In March 2023, Illuccix received FDA approval for prostate cancer imaging with metastatic disease. For PSMA-guided PET imaging of metastatic prostate cancer, Telix Pharmaceuticals Illuccix (Telix Pharmaceuticals) now has an expanded indication allowing patients to determine whether they are candidates for radioligand therapy by using the gallium GA 68 gozetotide injection preparation kit.
In June 2023, the Society of Nuclear Medicine and Molecular Imaging (SNMMI) conducted its annual meeting at which GE HealthCare unveiled its SIGNA PET/MR AIR. In addition to enhancing diagnostic precision and simplifying treatment evaluation, SIGNA PET/MR AIR will enhance patient comfort by integrating its advanced air technologies. There is a growing need for reliable and comprehensive imaging solutions throughout the patient's care journey, driven by recent FDA approvals for new PET radiotracers and drug interventions to address high-prevalence diseases like prostate cancer and Alzheimer's.
For more information: www.transparencymarketresearch.com
Related Content:
VIDEO: First FLASH Proton Therapy Trial Completed in Humans
7 Trends in Radiation Therapy at ASTRO 2021
Radiation Oncology Research Featured at ASTRO 2021 
Photo Gallery of Technologies at ASTRO 2021
VIDEO: Sedating Children With Movies Rather Than Drugs for Radiation Therapy — Interview with Jeffrey T. Chapman
VIDEO: 4 Radiation Oncology Technologies to Watch — Interview with Anthony Zietman, M.D.
VIDEO: Advances in Radiopharmaceutical Therapy — Interview with Ana Kiess, M.D., Ph.D.
VIDEO: MRI-Linac and PSMA PET Imaging Technologies Aids Therapy at GenesisCare — Interview with Walter Curran, Jr. M.D., 
VIDEO: Elekta Harmony Radiotherapy System Walk-around
VIDEO Example of the Varian Noona Bidirection Oncology Patient Interface Software
VIDEO: Examples of Cherenkov Radiation Imaging During Radiation Therapy
---
If you enjoy this content, please share it with a colleague