Editorial Roundtable Series: COVID-19: Economic Impact on Radiology and What to Expect in 2021
The Imaging Technology News roundtable discussion is now available on demand
2020 was an unprecedented year, as the world grappled with a global pandemic, economic depression, and workflow disruptions across multiple industries, including radiology. The New York Times has reported more than 20 million cases of novel coronavirus in the U.S. to date, and more than 350,000 deaths. Globally, the numbers are just as grim. COVID-19 has affected more than 82 million people, and has seen more than 1.5 million deaths.
A July 2020 report from RSNA found that the reduction in demand for imaging services had an abrupt and substantial impact on private radiology practices, which are heavily dependent on examination volumes for practice revenues. According to the report, examination volumes in radiology practices have decreased by 40-90 percent, and the volume reduction is anticipated to persist for anywhere from a few months to a few years.
As the industry continues to adjust to this new environment, the question now is: What should we expect in 2021?
In this roundtable discussion hosted by ITN Editorial Director Melinda Taschetta-Millane, three medical experts will discuss the impact COVID-19 had on the industry in 2020, as well as projections for the industry in 2021.
Learning Objectives
As elective procedures return and patients reschedule exams, learn how radiology departments have the opportunity to evaluate current processes and procedures.
How to apply lessons learned during the pandemic to build more efficient department operations.
Re-examine the delivery of patient care.
How telemedicine has, and will, play a role in the industry.
The webinar took place January 27, 2021, at 2 p.m. EST, 1 p.m. CST. View the Roundtable on demand.
Featured Speakers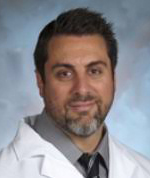 Ari Goldberg, M.D., Ph.D.
Director of Thoracic and Abdominal Imaging
Loyola University Medical Center
Ari Goldberg, M.D., PhD, is the Director, Division of Body Imaging and the Medical Director, MRI at Loyola University Medical Center in Chicago, IL since 2012. He earned his medical degree and Ph.D. in biophysics at University of Pennsylvania. Dr. Goldberg completed a residency in Diagnostic Radiology, followed by his fellowship in Cardiovascular Imaging at the Hospital of the University of Pennsylvania.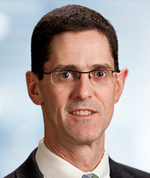 Alan Pitt, M.D.
Professor
Barrow Neurological Institute
Alan M. Pitt, M.D., is a physician in the Neuroradiology Department at Barrow Neurological Institute. Dr. Pitt is board certified by the American Board of Radiology. Dr. Pitt's expertise includes spine imaging and therapeutics along with medical informatics. He is a member of Healthcare Information and Management Systems Society (HIMSS), American Tele-Medicine Association, and the American Society of Neuroradiology, RSNA and ACR. Dr. Pitt was the healthcare representative to the Digital Arizona Council sponsored by the State of Arizona's CIO.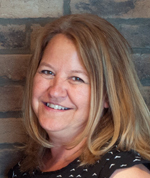 Barbara Smith
Partner
Paragon Consulting Partners
Barbara Smith is a partner at Paragon Consulting Partners, an active member of AHRA, and PMI certified project manager. With over 25 years in the medical imaging space Barbara possesses an unparalleled understanding of the needs of clinical staff and care providers in various diagnostic imaging settings. With hands-on experience in radiology and women's imaging, Barbara steers departmental and enterprise imaging optimization initiatives for healthcare organizations of all shapes and sizes.
Sponsored by Guerbet
Guerbet is a leader in medical imaging worldwide, offering a wide range of pharmaceutical products, medical devices, digital and AI solutions for diagnostic and interventional imaging, to improve the diagnosis and treatment of patients. www.guerbet-us.com
Subscribe Now