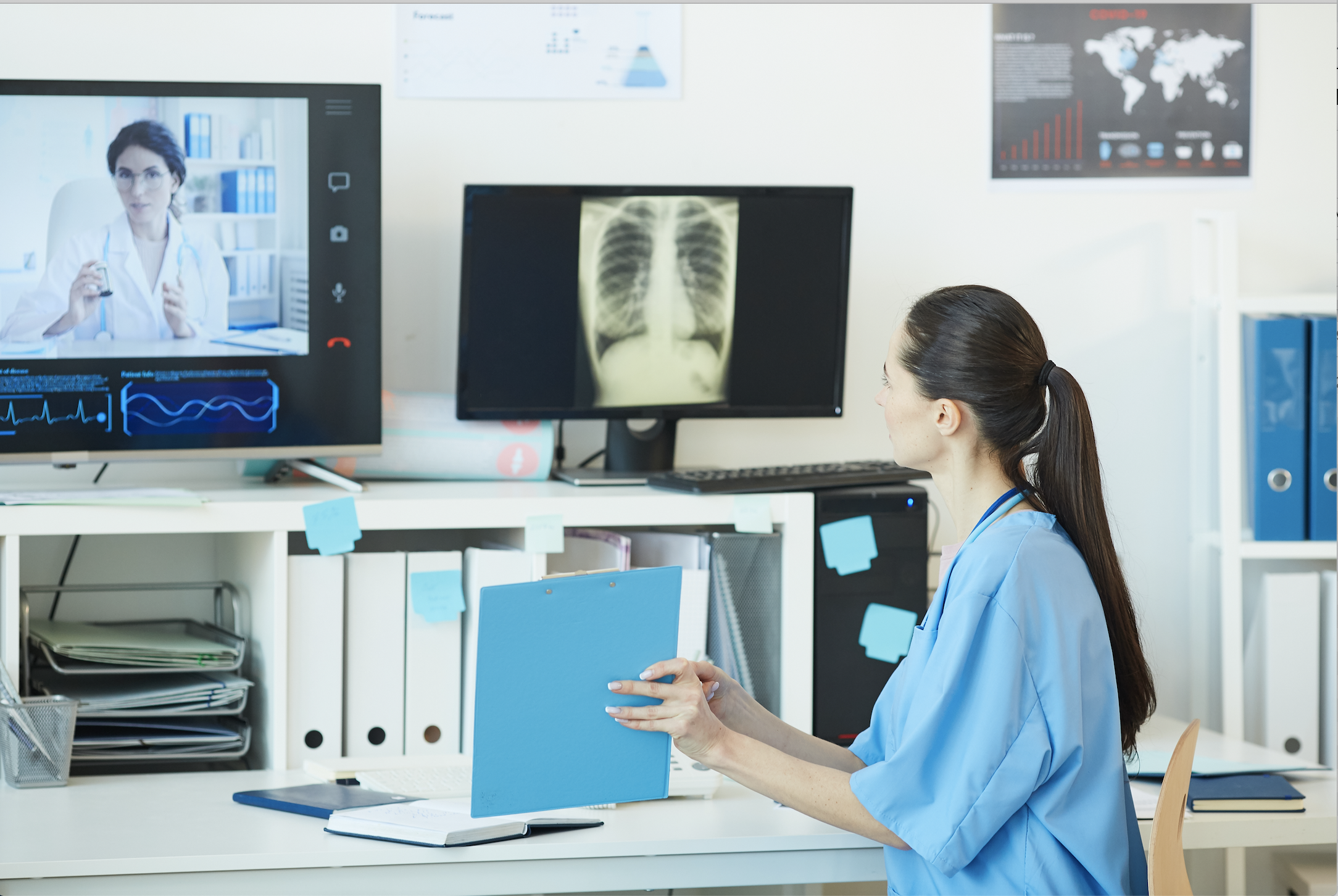 Getty Images
I recently had the opportunity to sit down and talk with Eric Liederman, M.D., MPH, Director of Medical Informatics for The Permanente Medical Group, in Kaiser Permanente's Northern California Region, on the topic of telehealth during the COVID-19 pandemic. Kaiser Permanente is a leader in telehealth, and ITN is pleased to share Dr. Liederman's insights with its audience.
According to data from the American Hospital Association (AHA), 76 percent of U.S. hospitals currently connect with patients and consulting practitioners at a distance through the use of video and other technology. According to the AHA, almost every state Medicaid program has some form of coverage for telehealth services, and private payers are embracing coverage for many telehealth services. However, barriers still remain for its wider adoption. I asked Dr. Liederman to share his thoughts on the role of telehealth during the pandemic.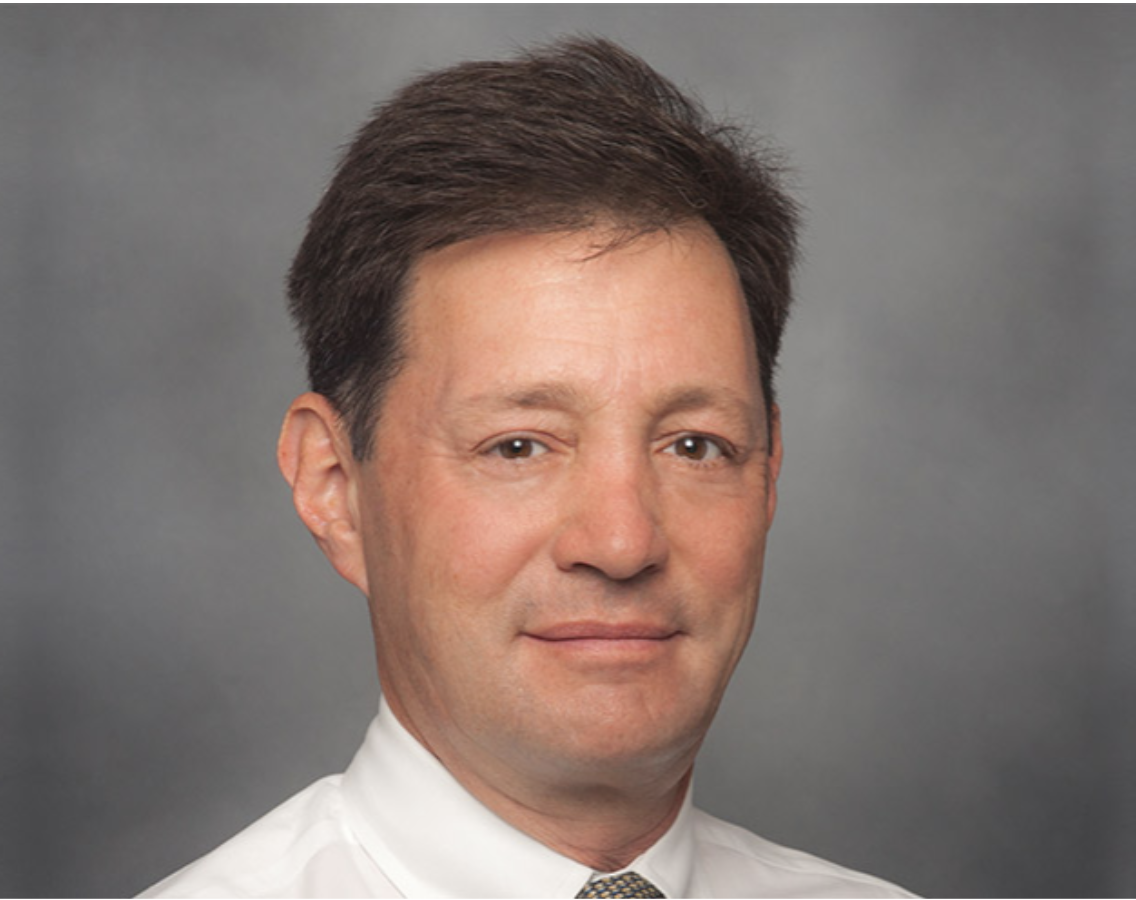 Eric Liederman, M.D., MPH
ITN: How did telehealth first come about?
Dr. Liederman: Telehealth encompasses many things — it is a pretty broad term. It refers to care at a distance using virtual technology of any sort. The earliest form of telehealth was via telephone, starting in the 19th century with adoption of phones in people's homes. Physicians were some of the earliest folks installing phone lines so people could summon the doctor, as much care was then delivered through house calls. Getting the doctor to your house before that was a pretty big and slow deal and meant physically sending somebody to go get the doctor. It was the phone call that helped shorten these timeframes. More recently, except for Kaiser Permanente and some other similar organizations around the U.S. there wasn't really a big uptake in telehealth to deliver care. Prior to the COVID pandemic most physicians would only get paid if they saw a patient in person, not over the phone, via video or another virtual modality so few of them did it.
ITN: When the pandemic hit, how did telehealth change?
Dr. Liederman: A big change occurred in March 2020 when the Centers for Medicare and Medicaid Services (CMS) issued a waiver that temporarily allowed reimbursement for video and telephone visits on a fee-for-service basis. In addition, they issued a statement of forbearance of prosecutions around HIPAA violations, surrounding use of non-commercial grade, non-healthcare grade modalities for video care. So, they basically said we'll pay you and you can essentially use any means that you want to do video care, such as using FaceTime or Zoom. Before that, there was very little video care going on and telephone care was generally limited to follow-ups after scheduled visits or test results. With COVID, the use of telephone and video visits grew exponentially because we needed a way to continue to care for our patients in a safe and effective way. Other telehealth modalities have increased in use too — for example we have patients in their homes, using monitoring devices to send weight, blood pressure or oxygen levels to our physicians. It's been challenging for these sorts of things to get off the ground with the fee-for-service reimbursement model. However, an increasing focus on quality outcomes is changing that and so uptake is also increasing.
ITN: How did Kaiser Permanente structure's help during the pandemic?
Dr. Liederman: At Kaiser Permanente, we have always had an integrated system, with a health plan, medical groups, hospitals and pharmacies all integrated into the delivery system. We have organized ourselves to proactively deliver personalized care efficiently and effectively for our patients and our value-based reimbursement model incentivizes us to deliver high quality care, whether it's in-person or through telehealth.
Before COVID, Kaiser Permanente was already a leader in the country, I would say even perhaps worldwide, in delivery of video care. In Northern California prior to the pandemic, we were doing thousands of visits per month. Very few other organizations were doing much of anything in this space. When COVID hit, we had to rapidly realign our workflows and we quickly shot up to 40 times the previous volume and now perform hundreds of thousands of video visits per month. We were in a really good position because we already had a very secure and effective platform, but we did rapidly beef up the infrastructure around our existing technology.
ITN: Did anything hamper the telemedicine process once the need became obvious?
Dr. Liederman: One thing that's hampered telemedicine in general, and certainly teleradiology, is state licensure laws. Most physicians don't have multiple state licenses to allow for reading across states and various time zones. In some organizations, physicians with a particular state license may move to some other part of the world. Maybe it's Australia, where their day is our night, and because the organization wants to have 24/7 availability for reading x-ray images, as emergency department hospitals never stop. We initiated that approach, within our state boundaries, long before this pandemic, using teleradiology as a service for all of our physicians and hospitals. Many of our radiologists were already working from home using high-powered workstations and multiple high-resolution monitors. So, there was no change whatsoever for us. For other organizations it has likely been more of a scramble.
ITN: How is telehealth being used?
Dr. Liederman: There are many different ways to deliver telehealth; we've talked about two so far: telephone and video visits. With COVID, in order to allow for continuous communication with patients who are in isolation because they have or are suspected to have COVID-19 or some other respiratory condition, we've put in place a variety of technologies to allow for video and audio communication. This also saves on personal protective equipment (PPE), and it lowers risk to the care team. We also have monitoring technology and are starting to roll out a program to allow certain carefully selected patients who would otherwise be hospitalized, to be sent home and have their hospital care delivered in their own home using remote monitoring and video technology. Surveys have shown that patients really like this. For one, it's convenient. It also allows patients to be together with loved ones in the comfort of their own home.
ITN: What kind of economic impact has this had, or will it have?
Dr. Liederman: Delays and cancellations of non-emergency procedures and reductions in patient visits have hit fee-for-service healthcare organizations pretty hard. I've read about income drops of one-third to one-half or more. Primary care in particular seems to have been significantly negatively impacted, which is not good for this country.  As we have been able, we started shifting, at least somewhat, back because it's really important to take care of our people and we can't let these delays go on longer than we have to. Kaiser Permanente has been pretty resilient in this.
ITN: What does the future look like for telehealth?
Dr. Liederman: We currently have some of our physicians working on-site and some working at home. I don't think we're going to snap back to where we were, where everybody commutes to the office or the hospital every single day. I think we'll probably have more telehealth going on in the future than we did before; however, I don't know that we'll have as much as we do now. While we've been doing a lot more telehealth, we've always maintained our ability to deliver in-person care. If a patient needs somebody to lay hands on them, or do a procedure, then the physician has tools at his or her fingertips to make that happen. I'm hopeful that there will be more openness to a capitated, or prepaid, financial model for healthcare organizations and payers or that from the fee-for-service standpoint, there is some sort of extension of payment for telehealth and virtual care. That would allow telehealth to be promoted more than it was prior to the pandemic.
ITN: What have medical systems learned from this?
Dr. Liederman: We are looking at diagnosis codes and what we call problem reason codes and we're asking which of these tend to end up as doctor office visits, and which don't. The ones that tend to end up at doctor's offices, we would just book those straight into doctor's offices. So, we're learning a lot from this.
ITN: What insights do you have that you'd like to share about telehealth and this whole COVID pandemic?
Dr. Liederman: Telehealth is convenient and it's safe, and also effective. And I think that third piece is probably a question in some people's mind. There's been a lot of literature going back a century or more looking at the question of what percentage of the time is a correct diagnosis reached by history alone, and what's the additional percentage you get from the physical exam, and then from lab tests, or radiology, or other things. These studies consistently found that 80 plus percent of the time, the correct diagnosis is reached from history alone. That's what we're seeing in the vast majority of cases.  A video visit provides some physical exam capability and these often result in safe, convenient, effective care, without any need for additional physical examination or follow-ups. If necessary, we can still order tests from a virtual care visit.
I'll give you an example. There was a young girl, around second or third grade who had a rash, so her mother arranged a video visit. It was during school time, so the teacher just pulled the patient out of the classroom for a few minutes. The doctor saw the rash on the video visit, made a diagnosis and prescribed the treatment. The child didn't miss school and was only out of classroom for two or three minutes. The mother was happy, not having to spend time waiting in a doctor's office. So, we are seeing a lot of convenient care being delivered this way.
Also, many people are sheltering in place during this pandemic, wherever they can. I've done telehealth visits with patients who aren't at home or close to one of our medical offices. They aren't able to come for a visit, but with telehealth, we can still care for them, no matter where they are.
Telehealth's Continuing Role in Radiology
While teleradiology and remote reading is not new, its expansion was greatly accelerated in 2020-2021, and continues to grow today, due to the COVID-19 pandemic. Early in the pandemic, hospitals urged their employees to work remotely if possible, and radiologists who wanted to read from home were allowed to do so in large numbers. The past two years has shown many radiologists and clinicians that remote reading from home is indeed possible, and it also can aid the balance between work and family life. Remote reading for radiologists likely will be the new normal, even after the pandemic.
According to a study conducted by researchers at NYU School of Global Public Health, telemedicine visits accounted for more than 60% of patient care at New York community health centers during the peak of the COVID-19 pandemic in spring 2020.
While video visits have their advantages, telephone visits accounted for a larger proportion of telemedicine care and are critical for providing access and addressing the "digital divide," according to the study, which was published in the Journal of the American Board of Family Medicine.
"Our study suggests that both video and phone visits will continue to shape how healthcare is delivered in a post-pandemic world," said Ji Eun Chang, assistant professor of public health policy and management at NYU School of Global Public Health and the lead author of the study, in a written statement.
New research published in the October 2021 issue of JNCCN—Journal of the National Comprehensive Cancer Network assessed patient satisfaction and preferences for telemedicine with oncology patients, finding 45% of people with cancer preferred telemedicine, while 34% preferred office visits, and 21% had no preference.
The researchers reviewed survey responses from 1,077 radiation oncology patients across NCCN Member Institution Memorial Sloan Kettering Cancer Center (MSK)'s main campus and six regional locations across New York and New Jersey. In terms of patient satisfaction, most reported either no difference or improvement with telemedicine overall (91%) compared to office visits, with similar results for their confidence in their physician (90%), understanding their treatment plans (88%), and confidence their cancer will be treated appropriately (87%).
"These findings provide some evidence that there is a role for telemedicine beyond the COVID-19 pandemic and that it can be a particularly useful tool for certain patients—especially those who may have challenges coming on-site for an appointment," said co-lead author Narek Shaverdian, M.D., MSK Department of Radiation Oncology, in an issued press release. "Giving patients flexibility and options by being able to see them both in-person and through telemedicine can improve access to care."
Related Telemedicine Coverage:
VIDEO: The New Normal of Home Workstations, Teleradiology and Remote Reading
Telemedicine During COVID-19: Video vs. Phone Visits and the Digital Divide
California Physicians Weigh In On Telemedicine
Just Consider the Possibilities
4 Emerging Trends and Technologies in Teleradiology
---
If you enjoy this content, please share it with a colleague