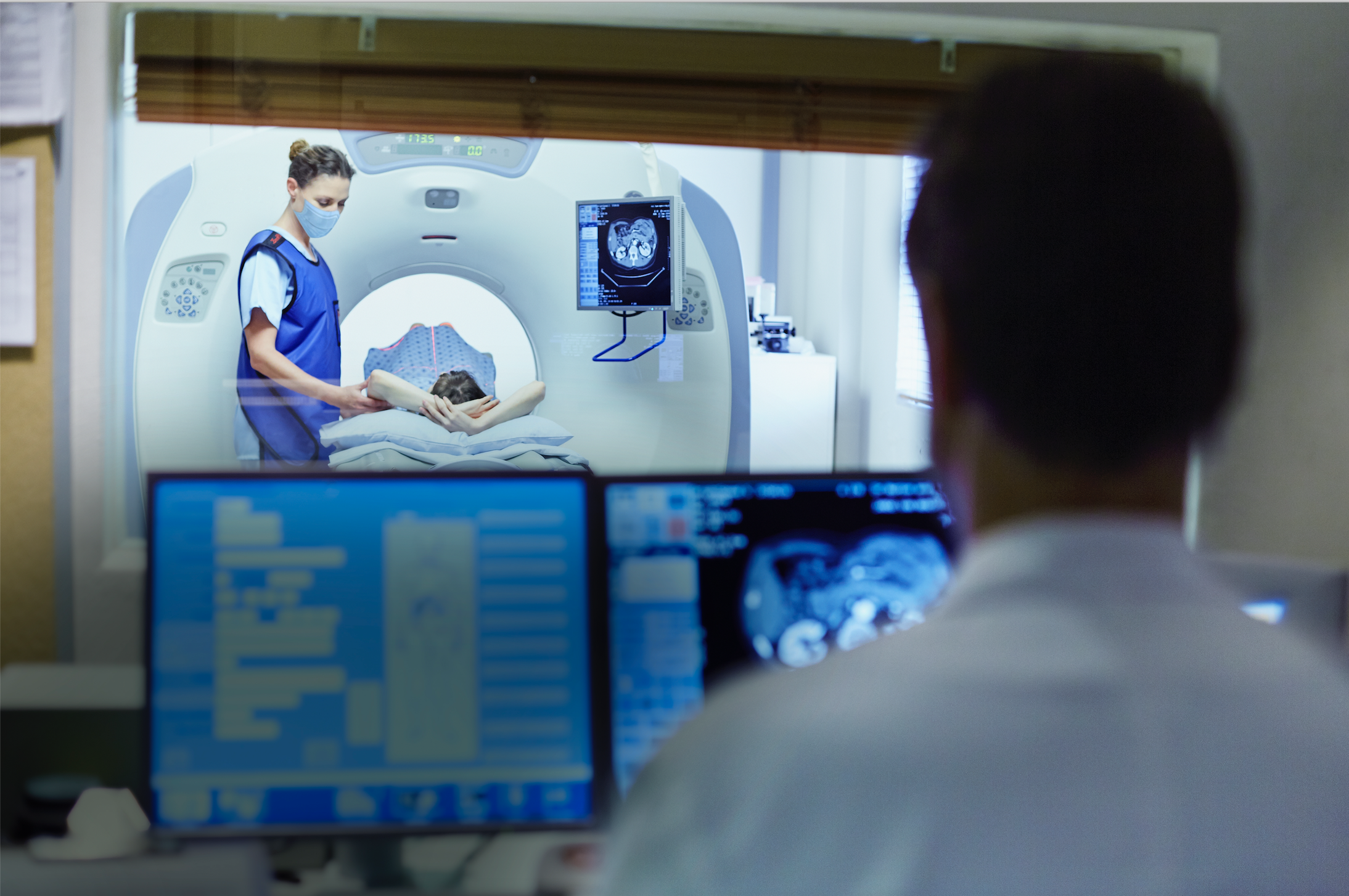 As the COVID-19 pandemic spread around the world, hospitals learned all that they were capable of. With a staggering number of patients testing their capabilities, healthcare workers heroically rose to the occasion. At the same time, this unprecedented situation exposed some of the inefficiencies inherent in even the best healthcare systems.
In radiology departments worldwide, the pandemic changed day-to-day operations. Many elective procedures were cancelled or postponed, and radiology departments focused on the needs of COVID-19 patients, as well as others with high-risk conditions, or those who had immediate need for imaging. Now, as elective procedures return and non-urgent patients reschedule exams, radiology departments have the opportunity to re-examine processes and procedures. By taking steps now to assess factors that affect equipment uptime, the lessons learned from COVID-19 can be applied as workflow returns to normal, resulting in more efficient department operations.
Evaluate Your Equipment Mix
Because imaging equipment is marked by frequent innovation, it is not cost-effective to buy new systems with every advance. Yet to keep systems long past their optimal retirement comes with its own costs, in the form of limited clinical ability, lower productivity and downtime. So, the first step in department technology assessment is conducting an inventory of your equipment, noting age and use. Do you have systems that are no longer meeting your clinical needs? Did you decide against several small upgrades that seemed less significant, but that together would make a difference in your operations?
For example, computed tomography (CT) scanners are sometimes used for assessing COVID-19 patients' lungs. But older systems may be less effective because of workflow inefficiencies caused by slower exam speeds, due to out-of-date interfaces and connectivity issues. If these issues affected imaging for COVID patients with pneumonia, they are likely to continue to be a problem as departments return to a more normal day-to-day imaging mix. Likewise, other modalities, such as magnetic resonance imaging (MRI) and ultrasound, have made significant advances in recent years, and even old standbys like digital X-ray and fluoroscopy may need an update. For each piece of imaging technology in your department, options include retiring older systems that are rarely used to avoid the higher cost of maintenance, investing in more modern equipment or maintaining your current set up. 
Maximize Uptime and Safety With Remote Servicing
While remote service has been available for some time in many locations, COVID-19 restricted service personnel access to equipment, and thus demonstrated the value of enabling technicians to address urgent equipment issues in a timely manner while limiting onsite visits. If remote service was not a part of your pre-pandemic strategy, you may want to opt in now and benefit from remote system monitoring that can identify issues before they become problems. This also can enable remote upgrades that keep your imaging equipment on the cutting edge, and over-the-shoulder remote guidance to troubleshoot, all while protecting the health and safety of patients and employees. 
Adjust Protocols to Optimize Throughput
Adjusting exam protocols is a valuable way to optimize equipment use and scheduling without impacting image quality and clinical value. For example, by optimizing CT protocols, departments can minimize stress on the tube and reduce cooling between exams. If you plan to replace a CT scanner soon, consider purchasing scanners that use liquid metal bearing tube technology. Because liquid metal bearing tubes transfer heat away from the anode and dissipate heat faster than standard metal bearings, they do not need to cool down between exams.
Investigate Third-party Options
The increased use of imaging equipment for COVID-19 patients caused some parts to need more frequent replacement, which increased replacement part costs. Hospitals interested in controlling costs should investigate third-party replacement parts, which provide a cost-effective and quality alternative to parts supplied by imaging system manufacturers. Look for third-party parts manufacturers with a global presence and the resources to mitigate supply chain disruptions. At Dunlee, we reacted quickly to the coronavirus to secure materials for future production, and because of our global presence we were able to ramp up production to keep pace with increased demand.
Keeping Spare Parts Available
The COVID pandemic made it apparent how globally interconnected medical device manufacturing is, as companies struggled to provide needed parts in a timely manner. In addition to a pandemic, other events, such as natural disasters, can also cause disruptions to the supply chain. If your biomedical engineering department services most of your imaging equipment, consider creating a parts list of items to keep on hand. If a piece of equipment requires near continuous uptime, it makes even more sense to schedule preventive replacement of high-wear parts before they fail. However, the cost of this must be weighed against the cost of downtime. 
Assess, Train and Improve
While the COVID pandemic laid bare some inefficiencies in system upkeep, the same good advice holds true in both crisis and day-to-day operations: follow instructions for use. Train staff on proper usage, follow advice for regularly scheduled maintenance and assess the environment, because factors such as ventilation, temperature and dust can impact equipment functioning. These simple factors go a long way to helping you get the most out of your imaging equipment.
Martin Wimmer is the service leader for X-ray tubes and generators at Dunlee. His team helps customers to achieve maximum equipment uptime at competitive cost by providing technical training and support, and by ensuring that products are developed and maintained to meet current and future service performance needs. Wimmer has a 30-year track record in R&D, program management, marketing and service for medical X-ray components. He focuses on connecting people to combine field knowledge with technological expertise, to provide innovative and reliable solutions that enable customers to create maximum benefit for their patients.
How COVID-19 Appears on Medical Imaging — Photo Gallery
---
If you enjoy this content, please share it with a colleague