Getty Images
Just as it has been difficult for us to predict the course of this pandemic, so too have healthcare organizations been challenged to predict and evolve their operations to optimize patient care — as well as revenue. In the initial wave, healthcare's technology needs shifted rapidly. Some organizations immediately shifted as clusters emerged, increasing bed capacity, converting non-clinical spaces to intensive care units and expanding telehealth programs. Meanwhile, others prepared for overflows that did not materialize, leading them to lose their predictable revenue streams from "regular" business. Radiology has become even more stretched thin, facing long- and short-term challenges and revealing just how unsustainable our current ways of working are. Healthcare leaders know the answer is to innovate. It has never been more critical to focus on artificial intelligence (AI) innovations that can yield both immediate short-term and longer-term value. Yet, healthcare must also balance innovations like AI with budget limitations. We have been presented with a challenge — and opportunity — for health IT leaders to invest wisely and prepare to scale AI.
Healthcare facilities are strikingly different from the way they were pre-COVID, with social distancing, patients and providers in masks, and isolated waiting rooms. Facilities are sparsely populated due to COVID social distance restrictions, and also due to patients deferring care. New research from TransUnion Healthcare, a subsidiary of TransUnion focused on healthcare revenue protection solutions, found that use of services remains low, with visits for low-acuity diagnoses down as much as 74 percent the week of Aug. 16, compared to the week of March 1. Hospitals are also experiencing higher per-patient and labor expenses, despite having fewer patients, according to healthcare consulting firm Kaufman Hall. This forces immense workload pressure on many clinicians, including radiologists, who remain on skeleton crews.
The pressure on staff will continue to mount further as facilities eventually begin to work through an unprecedented backlog. For example, at the height of the pandemic in the U.S., an estimated 770,000 mammography procedures were delayed per week. This could have immense repercussions on cancer detection and increase patients' risk. While imaging volumes show some increase, screening radiology has shown the lowest bounce back. As patients start to resume normal care, radiology staff must reschedule procedures efficiently and safely, optimizing their resources as best as possible.
The current situation adds complexity to a specialty in which we are already heading toward a shortage of radiologists in the U.S. By 2033, the United States could have a shortfall of nearly 42,000 radiologists and other clinical specialists, according to the Association of American Medical Colleges. The shortage is already hitting home in other markets around the globe, including the U.K. Amid COVID-19, providers in the U.K. not only face a shortage in imaging services already, but also face a backlog of unread exams. The country's radiologist staffing shortfall could reach 43 percent without more new trainees and better staff retention and recruitment, while demand for complex magnetic resonance imaging (MRI) and computed tomography (CT) scans is growing at three times the speed of the radiologist workforce.
In short, radiology resources are overwhelmed at a time when specialized staff is needed most. This can increase the rate of clinician stress and burnout, as well as complications in patient care. Healthcare organizations need help to weather the current storm and, hopefully, thrive in the new normal. They must take the opportunity to invest wisely today to address these immediate challenges, as well as set the stage for use of innovative technologies like imaging AI at scale to drive improved care and greater productivity. This is where teleradiology and expanded use of AI show promise. But, all of this requires a strong infrastructure and foundation for the data at the heart of diagnostic imaging.
The AI Connection
COVID-19 has accelerated the need for enterprise imaging and telehealth via remote access to imaging and reports. It also shines a spotlight on the need for expanded use of AI and machine learning in imaging, with the dual goals of improved diagnoses and greater clinician wellness and job satisfaction. It also can have a positive impact on an institution's financial health. Industry studies estimate that 37 percent of a hospital's revenue is derived from imaging. More than ever, facilities need to optimize the use of their imaging facilities to protect the bottom line. 
Without question, AI can and must play a growing role regardless of whether radiology is conducted onsite or via teleradiology. We first think of AI in the clinical setting, where it serves as a support for diagnosis, more as augmented intelligence to improve accuracy rather than a workforce replacement. AI also has the potential to reduce bias and inform clinical decision-making and treatment, while decreasing turnaround times. Applying AI on less complex modalities can also free up radiologists' time to focus on specialized modalities, including greater detection and visibility of soft tissues, cancers, and tumors, and reduce burnout.
Further, AI can improve explainability and transparency in imaging, and ultimately support integrated care initiatives, which rely on swaths of data analytics at the point of care to be actionable. For example, in a major milestone, Centers for Medicare and Medicaid Services recently approved Viz.ai, an AI stroke platform, for reimbursement, enabling hospitals to widely adopt the advanced technology for improved stroke care — and representing the first AI software to secure this approval. Imaging tech that delivers on AI and security while ensuring room for future innovations will be essential.
Invest to Optimize Today and Tomorrow
To accelerate AI, healthcare organizations need to create a modern data experience. They already got a taste of what it's like to innovate faster, as pressured by the pandemic and quick shift to telehealth. But now, six months later, healthcare organizations are grappling with immense financial pressures. They want to continue to accelerate investment, but must invest smarter than ever during austere financial times. Enabling a modern data experience is an investment that yields both short and long-term dividends.
The foundation they create for AI matters; to ultimately support AI at scale, organizations seek stronger and better strategies to store and access their data quickly, easily and affordably. This all starts with the data foundation and data availability: Healthcare organizations need to ensure a modern data experience powered by a data-centric architecture that works in real time, prioritizes automation, is reliable and secure, supports the multi-cloud and allows for constant innovation with a goal of lower total cost of ownership.
Organizations need a strong investment that delivers today and well into the future. The modern data experience not only sets the stage for expanding AI use, but provides the foundation to support new technologies, larger volumes and speed that organizations need today. It provides not only the opportunity to solve immediate challenges, but also support continued, accelerated innovation. 
What Is the Modern Data Experience?
A modern data experience enables healthcare organizations to extract maximum value from their imaging platforms while reducing complexity for radiologists and expense — all in service of value-based care. It starts at the data foundation, with a data-centric architecture, and has four main characteristics: simple, sustainable, fast and seamless.
The modern data experience is simple — providing an easy clinician and patient experience by delivering the image to the right person at the right time. It is also future proof, eliminating forklift upgrades and the cost of replacing legacy technology to bring imaging into the not-too-distant future of expanded use of AI. It is not easy to predict storage needs, but the right data foundation enables strained healthcare organizations to use only what they need and scale up or down accordingly, even as the organization's business needs evolve.
With the explosion of imaging data — to 2 trillion images per year globally — radiology's data foundation must be on the leading edge of performance. A modern data experience enables increased throughput and drastically decreased turnaround time that overworked radiologists desperately need. It is reliable, consistently delivering needed performance no matter the workload conditions or a specialist's location. Moreover, it is seamless, consolidating applications and removing data silos that have become so common.
Given these pressing workforce trends and the potential of AI, facilities know the answer is to innovate while navigating difficult financial realities. Therefore, the key is to invest wisely to lay a strong data foundation; one that will aid clinical operations immediately but serve as the crucial long-term investment to fuel future innovation and weather any future challenges.  itn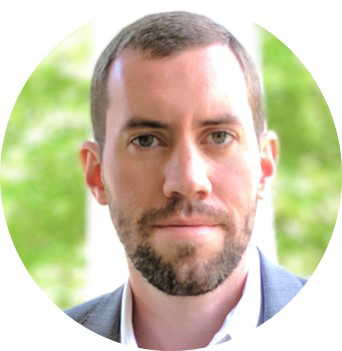 With over a decade of experience in the enterprise iImaging market, Mark Dobbs leads the go-to-market strategy for enterprise imaging within Pure Storage's Healthcare Vertical. He has a deep understanding of the medical imaging workflow and the EI vendor marketplace, and his passion is focused on delivering sustainable solutions to healthcare providers and technology partners which have a positive impact on improving both patient care and physician experience.
---
If you enjoy this content, please share it with a colleague