Whether it's a hospital, stand-alone imaging center or outpatient care facility, it's almost certain they're feeling the impact of the global radiologist shortage. The COVID-19 pandemic, burnout in the medical field resulting in retirements or career changes, and a growing need for imaging among an aging population have converged to put strain on healthcare professionals who were already in high demand.
The current realities are forcing healthcare organizations to take a fresh look at how they can make their existing radiology teams more efficient and effective while taking steps to fill radiological staffing gaps. In the near term, new technology — such as artificial intelligence (AI) — time-saving measures on their medical imaging equipment, and improved workflow strategies are helping address challenges. Some facilities are also considering broader use of teleradiology, shared imaging services and third-party providers to offset growing workloads. And looking to the future, healthcare organizations are seeking ways to bolster the number of radiologists, including encouraging newly retired radiologists to return to work part-time and launching outreach campaigns to target medical students who may consider radiology careers.
Root Causes of Burnout in Medical Enterprise Imaging
More than 80% of health systems are reporting shortages in their radiology departments. This staffing issue is likely to continue for the next decade, creating even bigger challenges for many hospitals. In fact, the Association of American Medical Colleges' seventh annual analysis of physician supply and demand noted that the shortage of radiologists and other specialists could exceed 35,000 by 2034.
Aging radiologists, as well as those who are leaving the profession because of burnout, are key factors contributing to health systems being short-staffed in the near-term. Currently, there are nearly 21,000 radiologists involved in active patient care, and over half are over the age of 55, nearing retirement. Despite their ages, more radiologists are contending with burnout — from pressures related to the COVID-19 pandemic to increasing workloads. With burnout rates increasing over the past several years, radiologists ranked fifth out of 23 specialties in reporting high burnout rates.
As a result, the limited pool of radiologists is being tasked with more, contributing to the ongoing burnout cycle. The Centers for Disease Control and Prevention (CDC) notes that the number of imaging studies being done increases by up to 5% annually, while radiology residency positions grow by only about 2% annually.
An aging Baby Boomer population is adding to the workload. Older individuals tend to need more imaging studies than younger ones. The population of those older than 60 will nearly double by 2050, accounting for almost one-quarter of the population. The increase in Medicare-age individuals was already outpacing the diagnostic radiology workforce by 5% from 2012 to 2019. However, the discrepancy worsened in recent years, with the radiology workforce growing 2.5% compared to a 34% increase in the over-65 population.
Taking Countermeasures to Reduce Burnout
Given the bleak expectations for bolstering radiology teams in the future, it's clear that healthcare systems and medical centers must act now to ensure they can handle increasing demands. Strategies to consider include:
Teleradiology. Increasing digitalization in medical imaging modalities like X-rays, MRIs, CTs and ultrasound, as well as use of picture archiving and communication systems (PACS) and the cloud, are making it easier for radiologists to do their jobs from anywhere. Teleradiology enables radiologists to work from anywhere, eliminating time spent traveling to medical facilities, and also allowing facilities to offer imaging services, even if they can't staff a full radiology department in-person.
Hybrid staffing or third-party providers. Medical centers are pursuing hybrid models, which combine scheduled on-site staff with on-demand services from third-party providers to meet radiology needs. Relying on third-party providers in a shared service model gives healthcare organizations access to radiologists and operational support on-demand and offers the needed flexibility to handle demand when staffing challenges occur.
Artificial intelligence. AI, which leverages machine learning for pattern recognition and deep learning to help enhance the quality of medical images, can help lessen the burden on radiologists. In fact, research shows that AI can reduce turnaround time of reading images by about 60%, making busy radiologists more efficient and capable of handling a more robust workload. AI helps automate tedious tasks, allowing radiologists to focus on more complex, high-level work, and augments radiologist expertise in the search for anomalies in images. AI also can help prioritize cases based on urgency, particularly where specialists may have larger images to review.
The scarcity of radiologists to meet growing demand is clearly not going away anytime soon. Addressing personnel challenges by promoting radiology careers to up-and-coming medical students, or encouraging newly retired radiologists to return to work part-time is just part of the solution. Healthcare organizations must evaluate alternatives to help their radiology departments run more efficiently and adeptly handle the workload in front of them. By leveraging technology, like AI, radiologists can reduce reporting times, automate basic tasks, improve analysis and integrate what previously were time-consuming processes to streamline their workflows. Use of teleradiology and third-party providers can help them further mind the gap that has been created to ensure that patients' needs are met and radiologist burnout is reduced.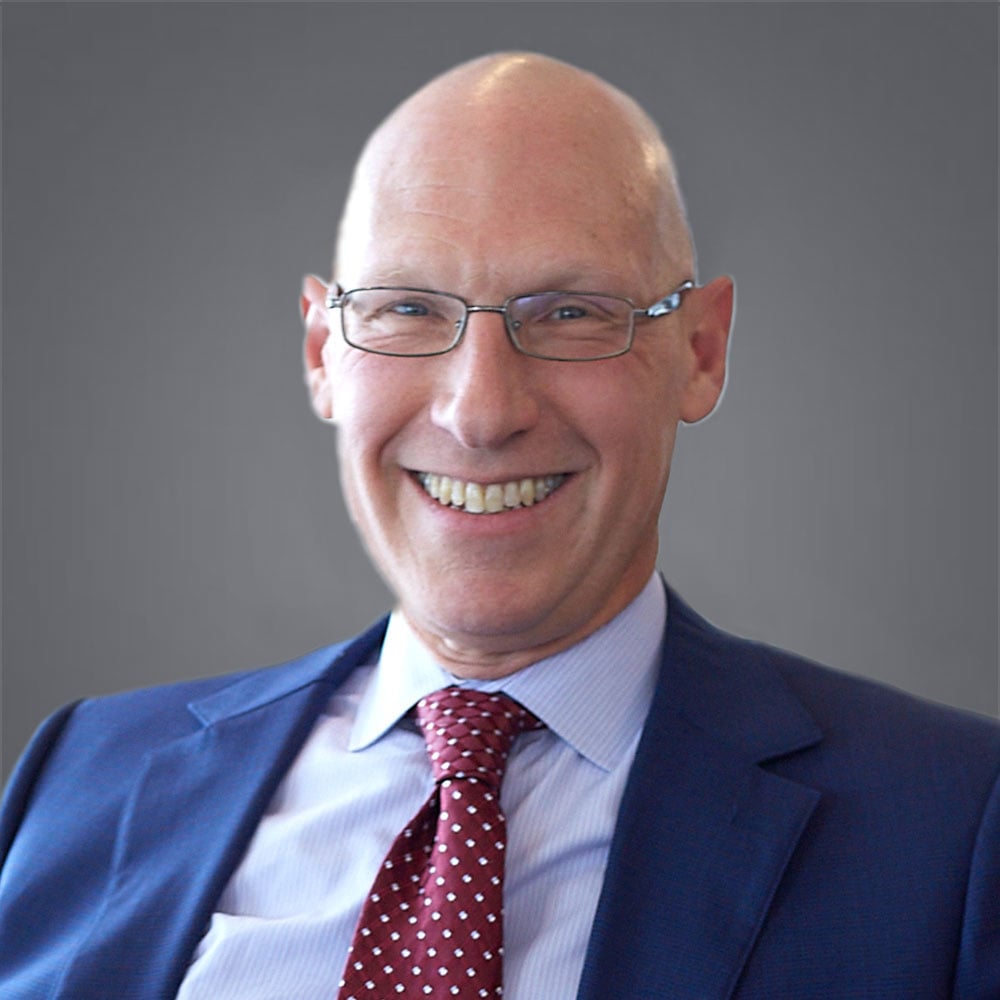 Morris Panner is the President of Intelerad Medical Systems, leading the company on delivering better care through improved technology. Panner served as CEO of Ambra Health from 2011 until its acquisition by Intelerad in 2021. He is an active voice in the cloud and enterprise software arena, focused on the services and healthcare verticals, and is a frequent contributor to business, healthcare, and technology publications. Previously, Panner built and sold an industry-leading business-process software company, OpenAir, to NetSuite.
Related Telemedicine Coverage:
The Future of Remote Medicine: The AMA Presents a Framework for Measuring Telehealth Quality
When Telemedicine Isn't the Solution
VIDEO: The New Normal of Home Workstations, Teleradiology and Remote Reading
Telemedicine During COVID-19: Video vs. Phone Visits and the Digital Divide
California Physicians Weigh In On Telemedicine
Just Consider the Possibilities
4 Emerging Trends and Technologies in Teleradiology
---
If you enjoy this content, please share it with a colleague