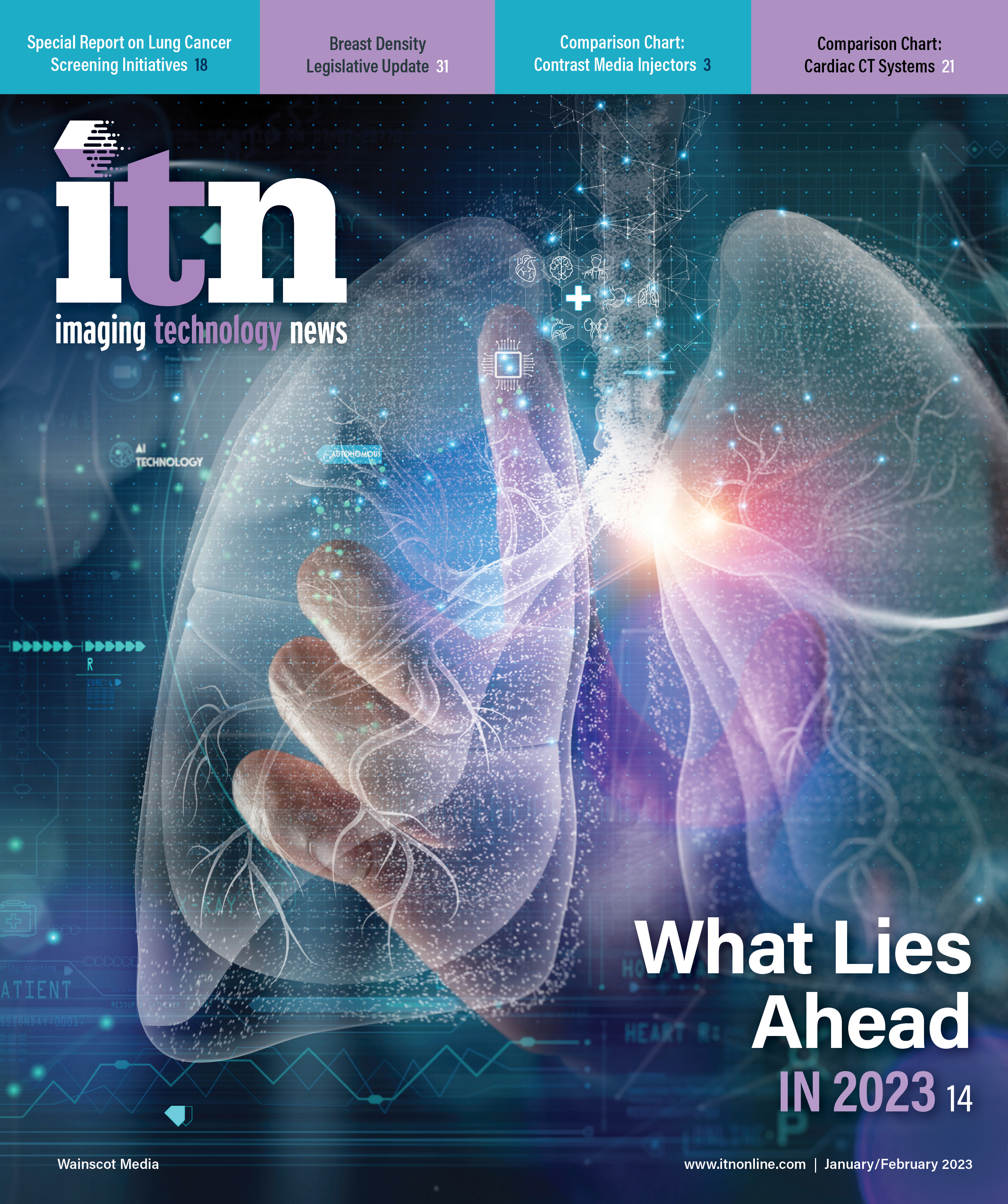 Have you read the January/February 2023 issue of Imaging Technology News? If not, take some time out of your busy schedule to read this month's top content, which includes a brand new column, One on One.
New for 2023, in each issue, Imaging Technology News will profile a leader in the radiology/medical imaging world to share industry insight. This interview conversation will be featured in One on One, and also in an exclusive, indepth online video interview. This month, our One on One column features Kim L. Sandler, MD, co-chair of the American College of Radiology (ACR) Lung Cancer Steering Committee. Be sure to read about Dr. Sandler's insights on lung cancer screening.
You can view the digital edition of the issue here.
Other key content in this issue includes: 
Contrast Media Injectors: Market Outlook and Opportunities
Creating Patient Equity: A Breast Density Legislative Update
Rising Demand for Cardiac CT Positions Market for Major Growth
Clinician Support: The Root of Great Patient Care
Ring in the New Year with Change
Special Report on Lung Cancer and Screening Initiatives, Part III
RSNA 2022 Theme in Action: Empowering Patients and Partners in Care
One on One ... With Kim L. Sandler, MD
ASTRO 2022 Shines Spotlight on "Cancer Breakthroughs" with AAPM, ASCO Research
---
If you enjoy this content, please share it with a colleague