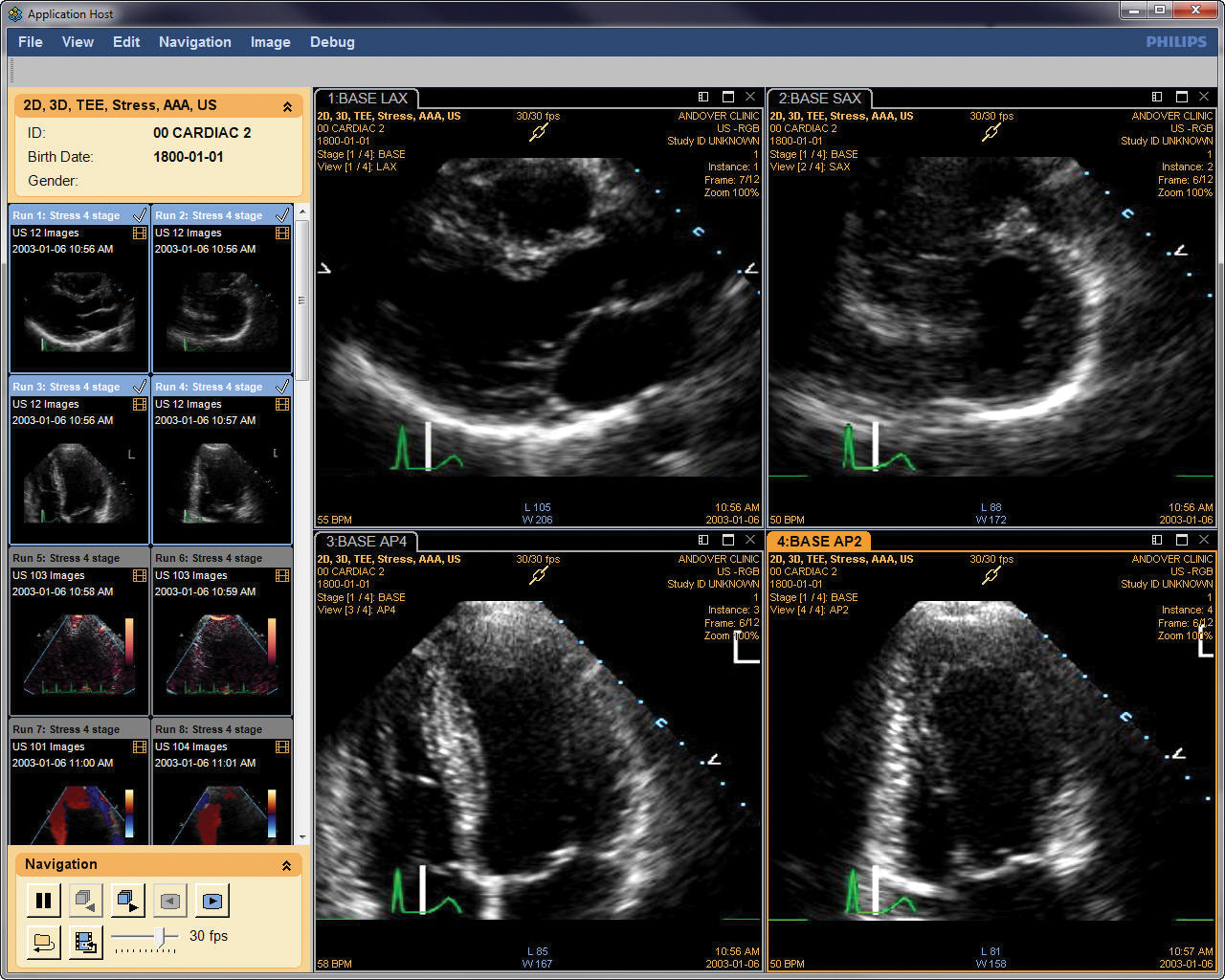 January 14, 2015 — According to a new report by iData Research, ultrasound equipment providers in the United States are likely to see stable, reliable growth in the coming years. Already a billion-dollar industry in the U.S., the ultrasound imaging equipment market is projected to pass the $2 billion mark by 2020.
"Medical device markets are often volatile, spiking up and down with FDA [U.S. Food and Drug Administration] approvals and reimbursement changes," explains Kamran Zamanian, M.D., CEO of iData Research. "But, the ultrasound equipment market shows unusual stability. A noticeable, steady level of growth is projected."
Market stability comes from cardiology and radiology ultrasound equipment sales. These markets make up more than half of the U.S. ultrasound equipment market as a whole, and are supported by regular replacement sales. The use of ultrasound technology is an accepted, necessary component of the U.S. healthcare system.
However, the market as a whole is driven by new, groundbreaking technologies. Point-of-care ultrasound device sales will see significant growth in the future, driven by new, radiation-free needle placement procedures. For example, the number of ultrasound procedures performed by anesthesiologists more than doubled between 2010 and 2013.
Other key findings from the iData Research report entitled "U.S. Market for Ultrasound Imaging Equipment" include:
Radiology Departments Seeing More Specialization, Fewer Patients
"General imaging" devices usually used by radiology departments are significantly expensive. A trend towards smaller, specialized devices within hospital budgets is being seen. Additionally, radiology ultrasound equipment sales are limited by the increasing number of hospital departments performing their own ultrasound exams and not sending patients to radiology.
Anesthesiology and Musculoskeletal Point-of-Care Ultrasound Equipment Sales Growing
With regards to point-of-care ultrasound equipment market segments for anesthesiology and musculoskeletal applications, physicians are using ultrasound to improve the accuracy of needle placement procedures. Costly radiation-based imaging techniques are being replaced with real-time, cost-effective ultrasound imaging.
A Diverse Market: Strong Leaders, Many Smaller Players
Ultrasound imaging equipment market leaders such as GE Healthcare, SonoSite and Philips account for more than half of the market. These companies can likely expect stable revenues from replacement sales in the future. However, some investors are taking note of the more than 15 other notable ultrasound equipment companies identified by iData Research. These companies include Zonare, Hitachi Aloka, Esaote, Analogic, Toshiba, Siemens Healthcare, U-Systems, Terason and Mindray, amongst others. Mergers and acquisitions are anticipated to change the competitive landscape as new technologies are developed and market leaders seek to secure their dominance.
The iData Research report covers nine separate market segments in detail, including ultrasound equipment segments for cardiology, radiology, obstetrics and gynecology, breast applications, urology, surgery, vascular applications, ophthalmics and point of care.
For more information: www.idataresearch.com
---
If you enjoy this content, please share it with a colleague