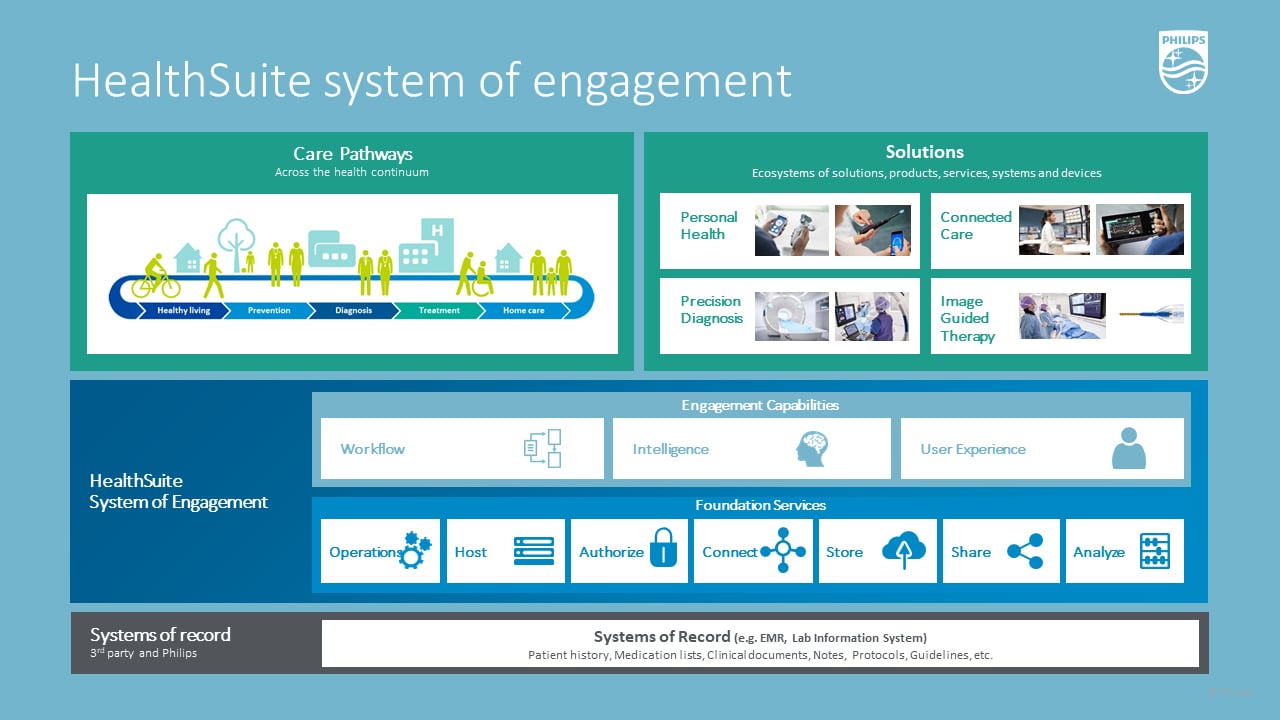 The collaborative HIMSS-SIIM Enterprise Imaging Workgroup defines enterprise imaging as "a set of strategies, initiatives and workflows implemented across a healthcare enterprise to consistently and optimally capture, index, manage, store, distribute, view, exchange, and analyze all clinical imaging and multimedia content to enhance the electronic health record." View the Enterprise Imaging Systems Comparison Chart
Here is a look at some of the new enterprise imaging technology that was seen at this year's Healthcare Information and Management Systems Society (HIMSS), and Society for Imaging Informatics in Medicine (SIIM) 2022 conferences.
Acquisitions
Intelerad Medical Systems announced its acquisition of Life Image, one of the largest image exchange networks of curated clinical and imaging data. The acquisition combines the two leading image exchange providers to create what the company reports would be the largest medical image exchange network in the world. It also lays the groundwork for the elimination of costly CDs as the primary means of image transfer, according to a September 15 statement released by Intelerad. This closely follows Intelerad's recent deal with PenRad Technologies, Inc., and acquisition of cloud imaging leader Ambra Health last year.
Workflow and Collaboration
Apollo, a provider of enterprise imaging and clinical multimedia management solutions, recently announced the release of the latest version of its enterprise imaging solution, arcc. Several new features enhance the solution's image management capabilities and ease of use, enable users to manage more information simultaneously, and provide new ways to select and display images. 
The Apollo Repository for Clinical Content, arcc v10.6, is reported to enable true enterprise imaging by securely managing all clinical images in a central repository. It provides both orders- and encounters-based clinical image acquisition workflows for 45 specialty departments across the healthcare enterprise, which enables every department throughout the enterprise to securely acquire, manage and access all clinical content for "one patient view" through one platform. Integrating arcc to the electronic health record (EHR) provides clinicians a single view of the longitudinal patient record to achieve the goal of "ONE Patient, ONE click, EVERY 'ology." 
Digital Health Platform
At HIMSS22, GE Healthcare announced its intention to introduce Edison Digital Health Platform, a vendor-agnostic hosting and data aggregation platform with an integrated artificial intelligence (AI) engine. The platform is being developed to enable hospitals and healthcare systems to effectively deploy the clinical, workflow, analytics and AI tools which would support the improvement of care delivery, the promotion of high-efficiency operations and the increase of revenue growth, while also supporting reduction in the IT burden that typically comes with installing and integrating apps across the enterprise.
The platform is designed to accelerate app integration by connecting devices and other data sources into an aggregated clinical data layer. A collection of data transformation services is expected to be available on the platform to support data analytic applications, and to enable the training and deployment of AI models using the aggregated data. Through open and published interfaces, healthcare providers and third-party developers are expected to be able to seamlessly deploy their applications, with the platform supporting integration of the apps into existing workflows. In addition, GE Healthcare intends to integrate and deploy its own apps such as Command Center "tiles" onto Edison Digital Health Platform.
Informatics and Analytics Solutions
Philips announced its latest introductions in analytics and interoperability solutions at the HIMSS22. Philips HealthSuite Interoperability is a fully integrated cloud-enabled health IT platform to meet diverse workflow needs across the imaging enterprise. Philips Enterprise Performance Analytics – Performance Bridge provides operational insights and deep analytics beyond radiology to the cardiology department to enhance efficiencies and help improve effectiveness at the point of care. Both innovations are part of Philips' Data Management and Interoperability Solutions portfolio, an integrated, scalable suite of innovative technology, analytics and professional services, designed to support healthcare providers to continuously improve performance.
Backup Data
CloudWave introduced OpSus Vault, designed to protect a healthcare organization's valuable data backups against ransomware and malicious insider threats by creating a secure, offline and immutable storage location. OpSus Vault helps create an immutable backup consisting of a standalone copy with distinct security protocols, locked to prevent encryption, edits and deletes. This immutable storage location keeps the protected extra copy separated from the rest of the data storage and IT environment for an extra layer of insurance. It deploys a secure, air-gapped cloud storage location that receives a save-set from an additionally scheduled backup job, where the cloud location then replicates a copy of its stored contents to a secure vault located on a separate domain with an immutable storage policy. The company states that while this immutability policy is in effect, editing and deleting data is not allowed, and access is prohibited.
View the Enterprise Imaging Systems Comparison Chart
Related Enterprise Imaging Content:
VIDEO: Defining Enterprise Imaging — The HIMSS-SIIM Enterprise Imaging Workgroup
RSNA Technology Report 2017: Enterprise Imaging
VIDEO: Technology Report: Enterprise Imaging 2017
VIDEO: Building An Effective Enterprise Imaging Strategy
Five Steps for Better Diagnostic Image Management
Enterprise Imaging to Account for 27 Percent of Imaging Market
VIDEO: Defining Enterprise Imaging — The HIMSS-SIIM Enterprise Imaging Workgroup
---
If you enjoy this content, please share it with a colleague