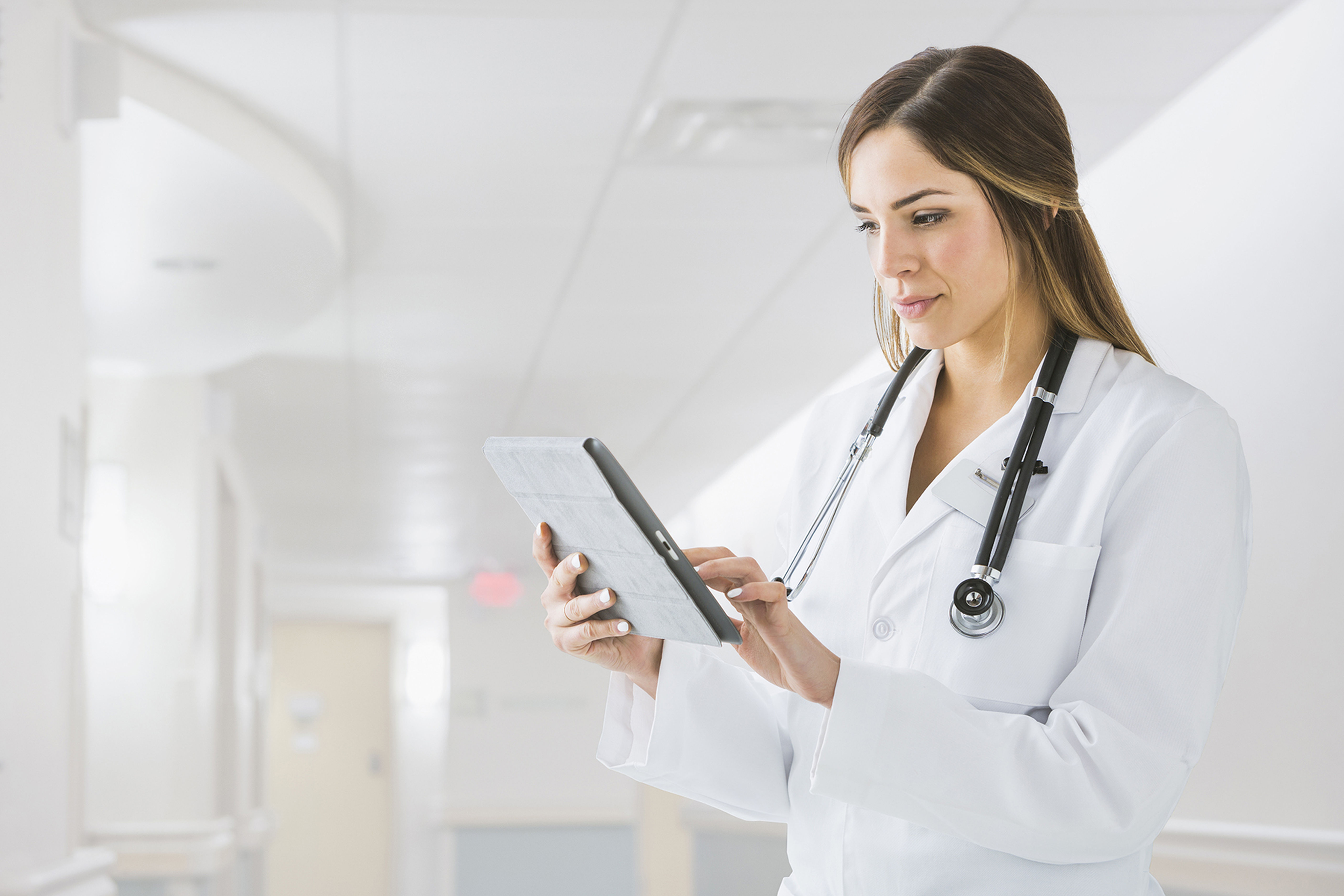 Physicians are struggling with too much of a good thing. They have never had so much information about their patients. But the data are scattered across multiple departments and across the enterprise. Finding relevant information can be like finding a needle in a haystack. Enterprise imaging is evolving to address the problem — to find and assemble relevant information so that accurate diagnoses can be made efficiently and effectively.
"My prediction is in the next few years, these images from multiple specialties, including radiology, are going to be considered an integral part of the electronic medical record," said Eliot Siegel, M.D., professor and vice chair of radiology at the University of Maryland.
ITN Contributing Editor Greg Freiherr spoke with numerous enterprise imaging vendors at the 2017 Radiological Society of North America (RSNA) annual meeting for a feature video, available on itnTV, to find out how enterprise imaging is changing and where it is going.
Streamlining Workflow Across Departments Using Enterprise Imaging
One of the inherent challenges of enterprise imaging bringing all specialties together is that each specialty has its own workflow; if multiple facilities are involved, the workflow may be different for the same specialty at each institution. In order for enterprise imaging technology to be successful, workflows defining the different medical specialties will need to be understood and coded.
"There's a lot more value in looking at the data and developing insights from that information, and transforming the workflows to improve productivity, to improve clinical outcomes. This is essentially what is happening in the next generation of imaging solutions," said Ashish Sant, senior vice president and general manager, radiology for Change Healthcare, in the itnTV video.
Change's Imaging Fellow offers one solution, connecting multiple picture archiving and communication systems (PACS) and information systems in departments outside radiology. Sant told Freiherr that Imaging Fellow applies logic on top of the siloed information — be it pathology results, lab results, prior medication history or other data points — and brings it into the context of the images being read. This enables the radiologists to have better insight into the information they really need to improve their diagnosis.
Carestream also focused on workflow with its newest release, the Workflow Orchestrator for its Clinical Collaboration Platform. The solution is designed to enhance productivity by making exams available for selection by the most suitable radiologist.
"The most suitable radiologist is of course the one who's available to read the exam, the one with the correct subspecialty to read the exam, and the one with the correct relationship either with the site or the referring physician," said Tomer Zonens, worldwide product line manager for Carestream, in the video.
The Workflow Orchestrator automatically prioritizes exams in the worklist — for example, stroke exams are more urgent and are placed toward the top, versus outpatient exams, which are moved toward the bottom. Carestream does not, however, wish to dictate how customers should manage their own workflow. "The customer is a partner and the customer has their own requirements, and according to these requirements we can configure the solution to fit their clinical and business needs," Zonens told itnTV.
Single-vendor Enterprise Imaging Solutions
The wide variety of information that encompasses the full picture of a patient, and the various ways that information is transmitted, sometimes requires providers employ multiple solutions to capture it all. Historically there have been two approaches: Some providers cherry-pick solutions from multiple vendors, while others work through a single vendor for all of their needs. Hyland Healthcare offers the latter, now including the capture of visible light images following its acquisition of the Perceptive business from Lexmark last July.
"When they're treating their patients, they don't have to go through multiple systems. They go through one user interface, integrated with the electronic medical record (EMR) to be able to make informed decisions," said Hyland's Susan deCathelineau, vice president, global healthcare sales and services, in the itnTV video. If, for example, a clinician has a patient with a knee injury, they can access the images through the Acuo VNA (vendor neutral archive), read the images in a diagnostic view in the NilRead Viewer, all while capturing the different types of content through Hyland's PACSGear products. deCathelineau told Freiherr that all Hyland products are integrated through the company's OnBase platform as well as the EMR.
Second Opinion Portals for Referals in Enterprise Imaging Systems
For more complex medical problems, patients often seek second opinions or are referred to other doctors by their primary care providers. In today's healthcare economy, patients have more choices than ever as to where to get their care.
"One of the critical pieces of healthcare ... right now is more consumerization," said Morris Panner, CEO of Ambra Health. "People are wondering 'How do I get the best care for myself or my loved one?' And the way people are providing that now are agile second opinion portals."
Ambra, which is known for using software to exchange medical images, launched its own Second Opinion Portal for physicians and patients, to facilitate the transfer of care from one entity to another. In the portal, users can navigate through dropdown menus to select the disease condition and follow a simple workflow, adding imaging or any other relevant data. "It gives a sort of TurboTax version for a patient or a referrer on how to be able to upload critical information," Panner said in the itnTV video.
Dashboards to Track Performance on Enterprise Imaging Systems
Enterprise imaging is intended to make better use of imaging data to make healthcare more efficient and effective. At RSNA 2017, PACS vendors in particular had numerous offerings focused on increased efficiency. This included Konica Minolta Healthcare Americas, which introduced a new dashboard element to its Exa PACS. The dashboard helps radiology departments track their performance, displaying daily exam volume, the performance of individual radiologists and the ordering preferences of referring physicians.
Steve Deaton, president of healthcare information technology (IT) for Konica Minolta, noted that the functionality and accessibility of the dashboard module sets Exa PACS apart from other dashboard solutions.
"You have to take dashboards down to a useable level. We spent so much time building worklists to be convenient for physicians, but then people introduced dashboards that they kept so IT-oriented that it wasn't useable daily," said Deaton in the itnTV video. The Exa PACS dashboard is incorporated directly into the Exa platform, allowing it to handle datasets from other PACS, radiology information systems (RIS), billing, scheduling and many other departments.
"[They] need to be easily addressable for your middle management," Deaton continued.
Advanced Visualization Inside the PACS
Fujifilm introduced Synapse 5, the most recent version of its PACS, at RSNA 2016. At this year's meeting, the company unveiled an upgrade that allows advanced visualization of radiologic images from the PACS workflow, rather than having to launch a separate viewing application. "What that'll mean is radiologists will use advanced visualization tools more because of the accessibility and the speed," William Lacy, vice president, medical informatics, Fujifilm Medical Systems USA, told Freiherr.
In the video, Lacy demonstrated how users can bring the 3-D processing directly into the viewport of Synapse 5. "So the ability to do that so fast and have it accessible within my PACS workflow is completely unique," he told Freiherr.
EI Offers a Bridge Across the Enterprise to Connect Radiologists
Nuance Healthcare facilitates the movement of medical images through the cloud with its PowerShare Network, which today includes more than 4,500 facilities. The company bills PowerShare as a bridge that connects radiologists across the enterprise.
"We're able to take the images from one health system, through our cloud, to where that patient is being treated," said Karen Holzberger, health IT executive at Nuance. "It's about collaboration in the background. We're coordinating the image sharing and other information going across our network." Holzberger noted the PowerShare Network can be used to connect all members of the healthcare team, including patients, physicians, hospital facilities, integrated delivery networks (IDNs) and physician groups.
The Future of Enterprise Imaging
As the transmission and use of medical images gets more efficient, questions where answers previously seemed obvious are being debated. How and to what degree are medical images valuable, and what responsibility do the physicians who make these images have to share them with other physicians and patients? The answers may determine the future of enterprise imaging.
"I think there's a lot of change that's going to happen with regard to these images being under the EMR as we start asking about whether these images are assets that should be part of patient care," concluded Siegel.
Related Enterprise Imaging Content:
VIDEO: Technology Report: Enterprise Imaging 2017
VIDEO: Building An Effective Enterprise Imaging Strategy
Five Steps for Better Diagnostic Image Management
VIDEO: Enterprise Imaging and the Digital Imaging Adoption Model
Enterprise Imaging to Account for 27 Percent of Imaging Market
VIDEO: Defining Enterprise Imaging — The HIMSS-SIIM Enterprise Imaging Workgroup
---
If you enjoy this content, please share it with a colleague