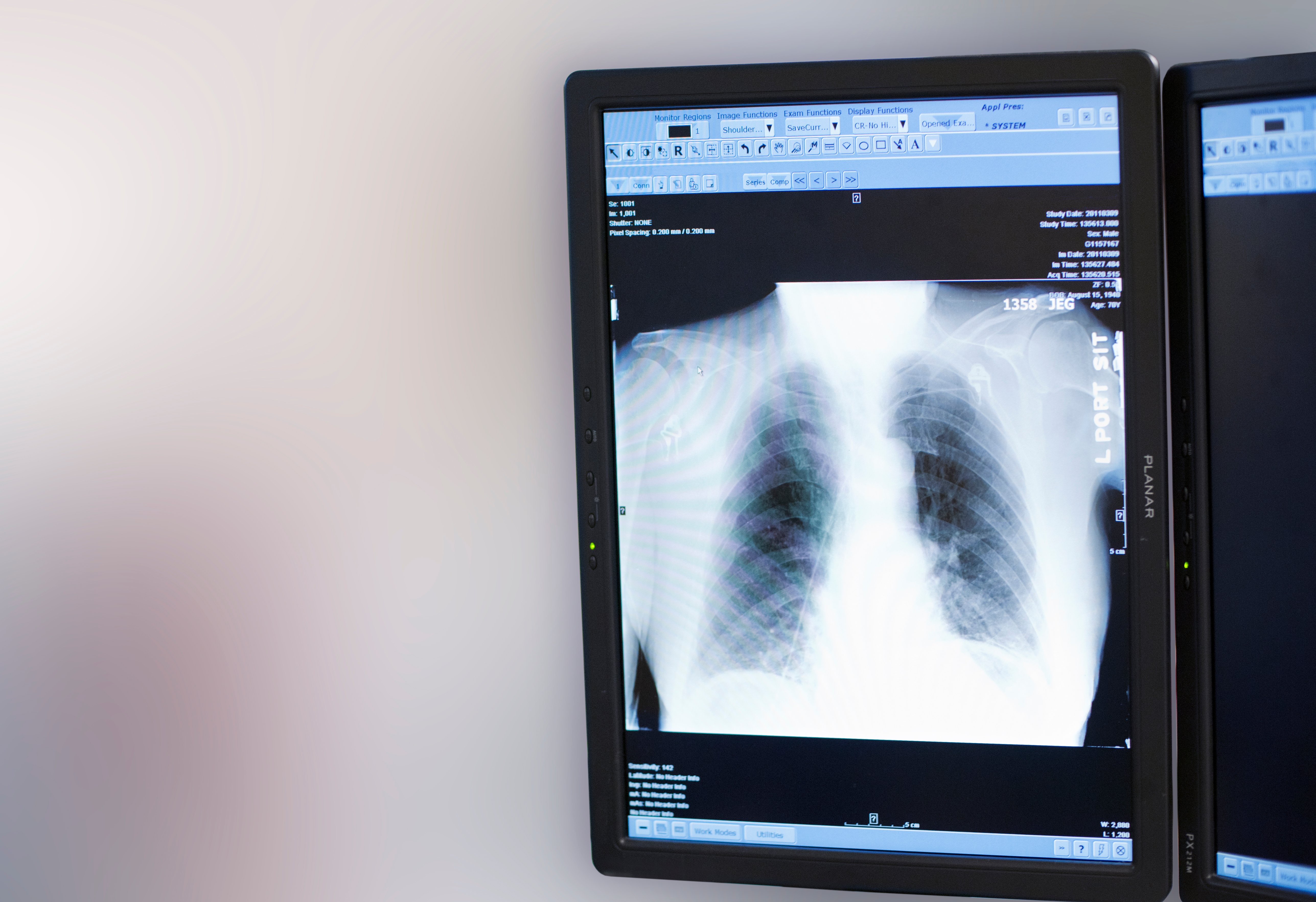 A recently-released market research report, "Digital X-ray Systems Market Global Forecast to 2030," published by Meticulous Research in September 2023, offered an informative overview of the market's strength. Imaging Technology News (ITN) is sharing excerpts from that comprehensive analysis in this issue's digital radiography focus feature.
The market report forecasted the digital radiography (DR) systems market is projected to reach $13.29 billion by 2030, at a compound annual growth rate (CAGR) of 7.8% from 2023 to 2030. The comprehensive report was analyzed by the segments which comprise the market: Product Type [Fixed Digital X-ray Systems (Ceiling Mounted, Floor Mounted), Portable Digital X-ray Systems, Detectors, Software and Service], Technology [Direct Radiography, Computed Radiography], Application [Orthopedic and Trauma, Breast Imaging, Dental Imaging, Chest and Lung Imaging, and Other Applications], End User [Hospitals and Clinics, Diagnostic Imaging Centers] and geography.
Digital radiography is an advanced form of X-ray where a digital radiographic image is produced directly on a computer, noted the authors, adding that the X-ray sensitive plate captures the data during the patient examination, offering high resolution for better and clearer images. They produce less radiation than traditional X-ray devices and capture accurate and clearer images. Digital X-ray replaces the film or computed radiography (CR) plates with a direct digital transfer of X-ray images into the picture archiving and communication system (PACS). Another notable benefit of digital radiography systems is that they are available both as fixed base room installations and mobile or portable systems.
The technological advancements in digital radiography systems, such as artificial intelligence (AI)-aided X-ray interpretation, tomosynthesis, dual-energy imaging, automatic image stitching, computer-aided diagnosis and digital mobile radiography in these devices, make them more efficient and accurate for various applications.
The Impact of AI
Unsurprisingly, the analysis forecasts, the increasing integration of artificial intelligence into DR systems is expected to offer significant market growth opportunities. The market analysts offered the following succinct summary of AI's application in the market, noting how the implementation of AI in digital radiography systems created an opportunity for the market's explosive growth.
As noted in the report, and experienced in radiology departments across the globe daily, DR is often used as an entry-level modality for diagnosing patients, producing large volumes of images. These systems are equipped with AI for efficient analysis of images. A large database of radiography images is created, and with the help of AI-powered recognition algorithms, radiologists can analyze irregular readings. AI recognition will search and map images to help identify pathologies and display a heat map of potential issues. Internal defects, inclusions or geometries can also be tested, and this process is reduced from several days to a few hours. During the COVID-19 pandemic, there was an increased adoption of AI platforms. These AI-driven platforms helped early intervention through rapid screening of COVID-19 with the help of chest X-ray interpretation.
Factors Driving Growth
Factors driving consistent and marked growth include an aging population, consistently increasing burden of chronic diseases, and the fast-paced adoption of teleradiology in the wake of workflow and staffing challenges faced by healthcare institutions across the United States. Additionally, innovative technological advancements and growing awareness of their benefits have led to a measurable, meaningful preference for digital radiography systems. Meticulous Research further noted, however, that the high costs of digital radiography systems are identified as a restraint on the market's growth.
In addressing the rising adoption of teleradiology as a primary driver of demand for these systems, the Meticulous Research analysts astutely identified multiple benefits of telemedicine for radiology which have led to increased demand. First, the authors note, telemedicine for radiology improves patient experience and care by allowing the radiologist to give services without traveling to the patient's location. Secondly, it allows the radiologist to consult with specialty experts, such as neuroradiologist or a pediatric radiologist, in real time, thus streamlining the consultation to expedite the patient diagnosis and help initiate a treatment plan for both parties. From there, patients can consult with the radiologist after a scan or X-ray without traveling to their office or waiting in the reception area. Last but in no way least, the report underscores what the medical imaging community knows is a very real struggle: the relative undersupply of radiologists is one of the major factors driving the adoption of teleradiology.
Radiology has the highest use of telemedicine for patient interactions than any other medical specialty, according to a survey conducted by the American Medical Association (AMA) which was noted in the market research report. Worthy of note is another survey, by the American Hospital Association (AHA) in 2020, which shed light on the profound impact of the COVID-19 pandemic on healthcare operations, which found that 76% of US hospitals were using telehealth services, including teleradiology, compared to just 35% in 2010.
Market Trends
The researchers analyzed data and trends in each segment of the market based on 2023 market activity, summarized here.
Product type: The portable DR systems segment is projected to register the highest CAGR during the forecast period. The benefits of portable systems, such as flexibility to be used around the hospitals and at point-of-care, and the innovations in the systems to make them more effective for use, contribute to this segment's growth.
Technologies: The direct radiography segment is expected to account for the largest share of the DR systems market. Factors such as increased efficiency in the workflow, less radiation exposure, better image quality, and can easily be integrated with existing technology or systems contribute to the segment's largest share.
Applications: The orthopedic and trauma segment is expected to account for the largest share of the DR systems market. This segment's large share is attributed to the increased prevalence of orthopedic disorders such as osteoporosis, rheumatoid arthritis and bone injuries. Digital radiography devices are mainly used for the initial screening level for these disorders to plan further treatment, and post-surgery, DR technology becomes a critical component to patient recovery study and planning.
End users: The diagnostic imaging centers segment is projected to register the highest CAGR during the forecast period. Three primary reasons were offered by the authors: the high cost of hospitals' outpatient departments; the increasing number of diagnostic centers; and the growing patient population contribute to
the growth of the market.
Geography: North America is expected to account for the largest share of the global DR systems market, note the Meticulous Research report authors, followed by Europe and Asia-Pacific. They specify that higher adoption of technologically advanced products in the US and Canada, government initiatives toward improving healthcare infrastructure, as well as increased demand for better imaging modalities — such as DR systems — contribute to the largest segment of the region. Notably, however, it is forecasted that Asia Pacific is projected to register the highest CAGR during the forecast period through 2030.
Leading market players in the last several years in the digital radiography systems market arena include but are not limited to: Siemens Healthineers, Philips, GE HealthCare, Canon Medical, Carestream Health, Shimadzu, Fujifilm Healthcare Americas, Agfa, Konica Minolta, Samsung, Summit Industries and iCRco, among others.
Digitalization in radiology and across the healthcare spectrum is having its moment in the spotlight, and it's clear the future is bright. Technologies continue to emerge, healthcare facilities and providers continue to reckon with the challenges posed by COVID-19, and digital radiology professionals struggle to keep up with growing demands on their time and their teams. All of these factors add emphasis to the need for efficiencies in workflow and streamlined diagnostic tools to guide patient care.
As with these industry analyses and coverage of news on the product front, ITN will continue to rely on market insights and intelligence from across the medical imaging industry to track trends, highlight products and services further driving this and other vital components of the broader marketplace.
General Reference:
https://www.meticulousresearch.com/product/digital-x-ray-systems-market-1183?utm_source=globenewswire&utm_medium=paid&utm_campaign=product&utm_content=12-09-2023
View the DR Systems Comparison Chart here
---
If you enjoy this content, please share it with a colleague