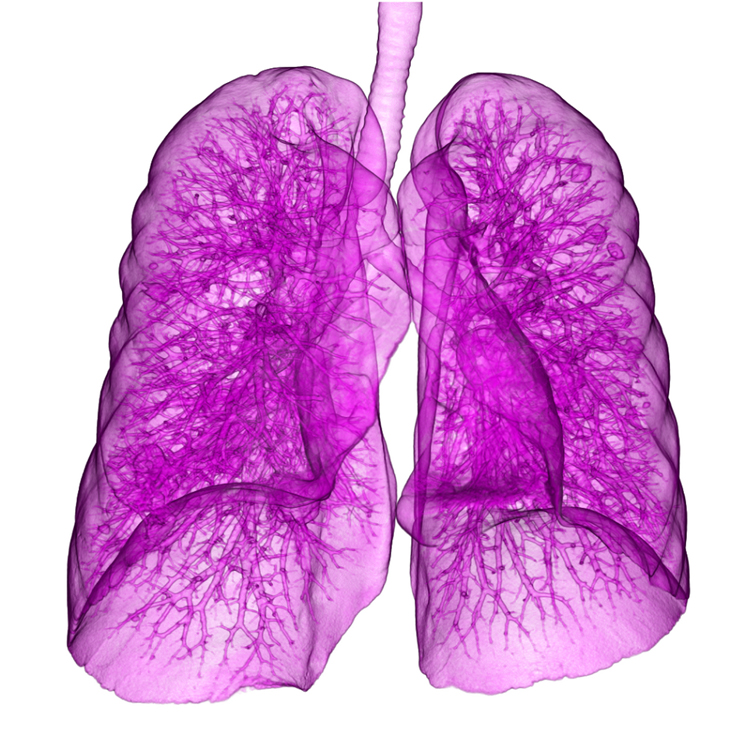 September 9, 2014 — Two new studies published online in the Journal of the American College of Radiology (JACR) indicate computed tomography (CT) lung cancer screening may benefit more people than previously thought and that the test can be made more effective by using the ACR Lung Imaging Reporting and Data System (Lung-RADS) to classify patient exams.
In "Experience With a CT Screening Program for Individuals at High Risk for Developing Lung Cancer," McKee et al. examined retrospective data from Lahey Hospital & Medical Center in Burlington, Mass., to determine if patents with additional risk factors — outside of those recommended by the National Lung Screening Trial (NLST) criteria (group 1) — could benefit from annual lung CT screening. The NLST group 1 is the same group for which the United States Preventive Services Task Force (USPSTF) recommended CT lung cancer screening.
Meanwhile, the population in the National Comprehensive Cancer Network (NCCN) high-risk group 2 included those who were current and former smokers and quit for any length of time and had at least one lung cancer risk factor, excluding secondhand smoke exposure.
Over the study period, spanning from January 2012 through December 2013, the authors found similar lung cancer detection rates in both groups. "The annualized cancer detection rates for NCCN group 2 and group 1 were nearly identical at 1.8 percent and 1.6 percent, respectively," the authors wrote. These findings suggest that expanding screening programs to include patients with additional risk factors has the potential to detect more cancers and save more lives.
Another study authored by McKee et al. assessed the effect of applying ACR Lung-RADS — a quality assurance tool to standardize lung cancer screening CT reporting and management recommendations, reduce confusion in lung cancer screening CT interpretations, and facilitate outcome monitoring — in a lung cancer screening program. In "Performance of ACR Lung-RADS in a Clinical CT Lung Screening Program," the authors retroactively reclassified the CT exams of 2,180 patients who were identified as being at high risk for lung cancer using ACR Lung-RADS.
"ACR Lung-RADS increased the total positive predictive value (PPV) of the baseline CT lung screening examination by a factor of 2.5, in 1,603 patients from 6.9 percent to 17.3 percent," the authors wrote. In addition, when applying ACR Lung-RADS, no false negatives were created and CT lung screening examinations positive for nonsolid nodules were virtually eliminated.
For more information: www.jacr.org