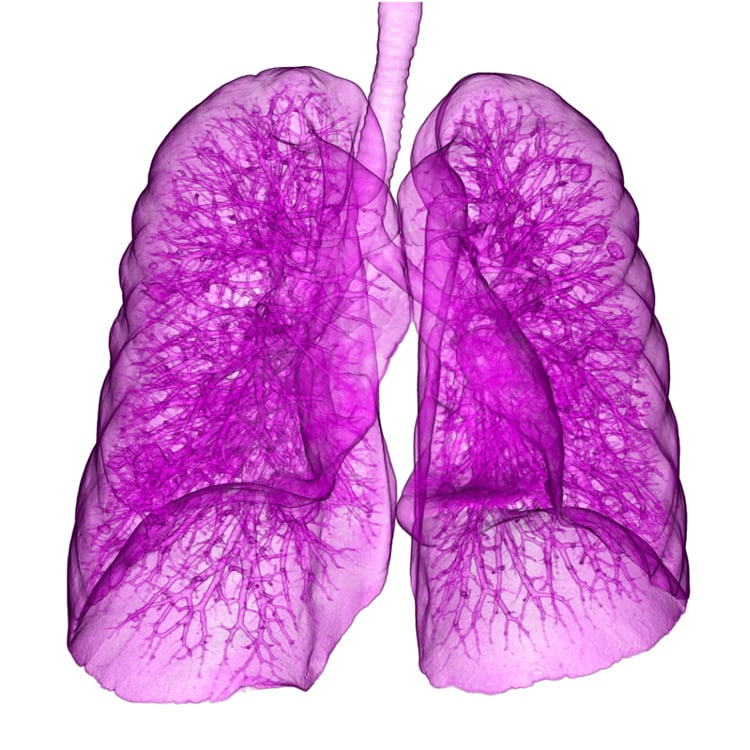 March 9, 2015 — Providers can now meet Medicare quality reporting requirements to receive payment for computed tomography (CT) lung cancer screening by submitting data to the new Centers for Medicare & Medicaid Services (CMS)-approved American College of Radiology (ACR) Lung Cancer Screening Registry.
"The ACR Lung Cancer Screening Registry is ready to help providers quickly and efficiently meet Medicare reporting requirements and monitor and demonstrate the quality of CT lung cancer screening in their practice," said Ella Kazerooni, M.D., FACR, chair of the American College of Radiology Lung Cancer Screening Committee and ACR Thoracic Imaging Panel. "The ACR registry will also compile quality information that can help improve and refine lung cancer screening care over time at the national level."
The ACR strongly encourages all providers considering or already offering CT lung cancer screening to utilize existing ACR tools and infrastructure to help ensure quality care:
The ACR Lung Cancer Screening Center program helps ensure these exams are provided safely and effectively;
ACR Lung-RADS standardizes CT lung cancer screening reporting and management, aids lung CT interpretation and supports outcomes monitoring; and
ACR/Society of Thoracic Radiology CT lung cancer screening practice parameters outline exam performance.
The college will also offer a number of lung cancer screening sessions at ACR 2015, the all-new ACR annual meeting, May 17–21 at the Marriott Wardman Park Hotel in Washington, D.C. These include:
Lung Cancer Screening Q & A With the Experts: LungRADS™, Registry and Reimbursement
Lung Cancer Screening: From Science to Practice
Lung Cancer Screening: CT Interpretation and Management
Lung Cancer Screening: Implementations and Economic Considerations for a Screening Program
Approach to Diffuse Lung Disease - Radiologic-Pathologic Correlation
The ACR Lung Cancer Screening Registry is part of the ACR National Radiology Data Registry (NRDR) that CMS has recognized for the Physician Quality Reporting System (PQRS).
For more information: www.cms.gov
---
If you enjoy this content, please share it with a colleague