A 26-year-old man with history of diabetes and hypertension presented with 7 days of fever, chills, nausea, intractable vomiting, diarrhea and generalized weakness, but no specific upper or lower respiratory symptoms aside from mild shortness of breath.
Do you have a clinical case you'd like to share with ITN's audience? If so, please send high-resolution images and a brief written case study to [email protected]
You can take a look at our premier Clinical Case of the Month here.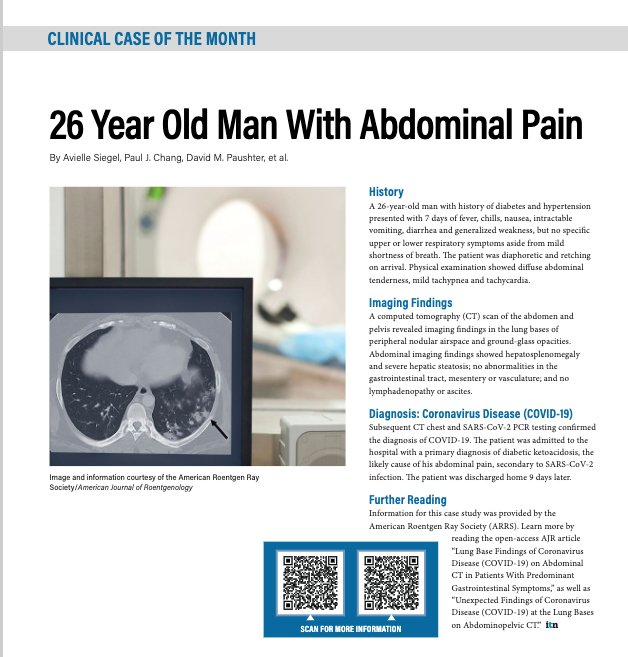 ---
If you enjoy this content, please share it with a colleague