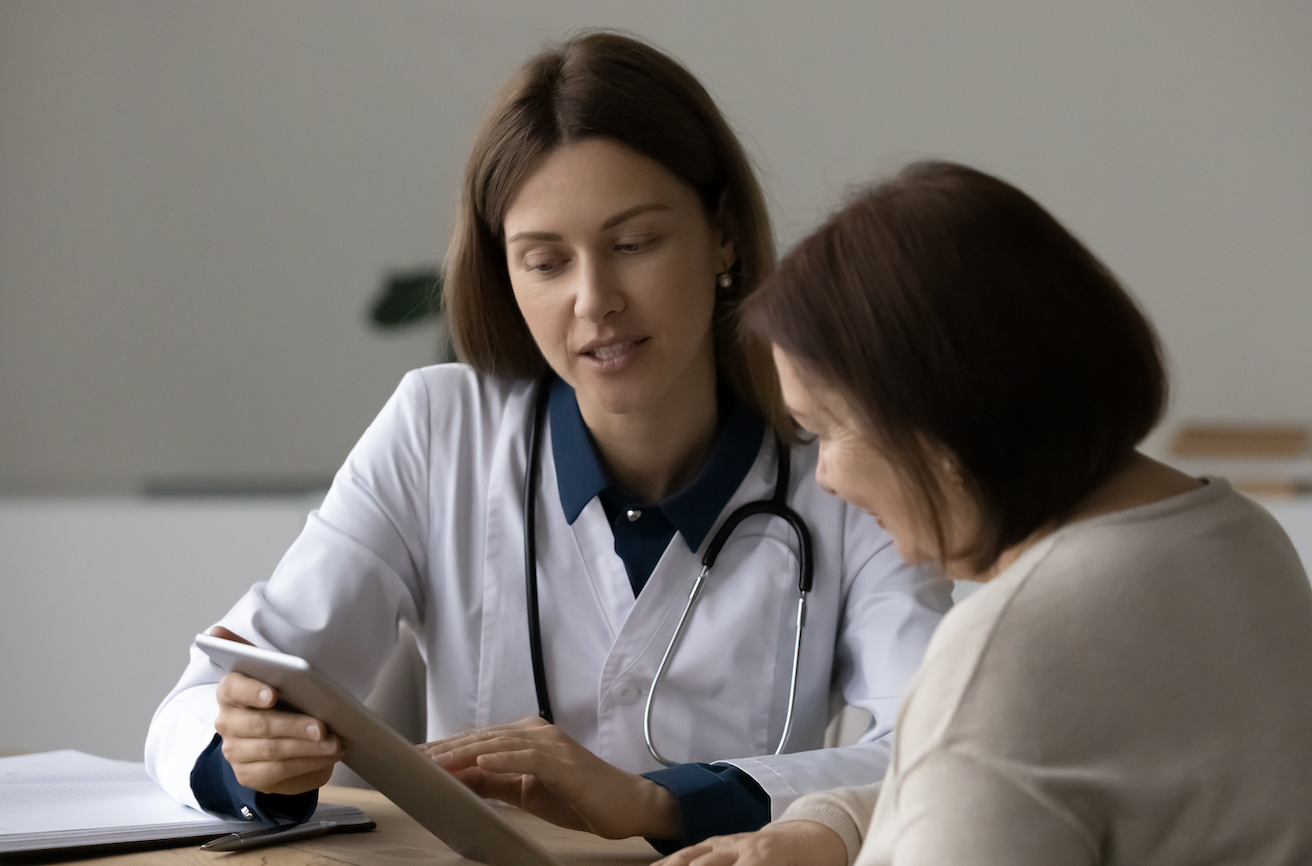 In countries with organized screening programs, regular breast cancer screening has been a crucial tool in the clinician toolkit, decreasing breast cancer mortality rates by up to 40%. Yet, recent studies demonstrate that rates for breast cancer testing have yet to rebound to pre-COVID levels in these organized programs.¹ This echoes a worldwide trend, as the second year of the Hologic Global Women's Health Index found nearly 90% of women globally in 2021 were not tested for any type of cancer in the previous 12 months.² These concerning datapoints, globally and in the US, could have a substantial negative impact on breast cancer survivability, given delayed screening may result in a later-stage diagnosis, leading to more aggressive, more costly and less effective treatment options.
Making matters worse for women seeking breast cancer screening in the United States, differing breast cancer screening guidelines may leave patients and healthcare professionals unsure of when and how often they need to be tested. There are many health professional organizations that put forward guidelines for breast cancer screening that are inconsistent and confusing. Take the United States Preventive Services Task Force (USPSTF) for example. Its recently unveiled draft guidelines recommend biennial screening for average-risk women beginning at 40 years, which would represent an update to their prior guidelines recommending screening for this population begin at age 50. While the updated USPSTF draft guidelines represent a positive step forward, they still conflict with recommendations from the American Cancer Society (ACS) and the American College of Radiology (ACR) for annual screening for this population. The result is confusion for women, which could potentially contribute to a delayed breast cancer screening exam.
Knowing that one-fifth of women between the ages of 35 and 44 have no intentions of undergoing a mammogram in their lifetime,³ it becomes especially important that breast cancer education is prioritized, and intervention begins early. Healthcare professionals can play a critical role in helping combat confusion around screening guidelines and raising awareness about the importance of annual exams.
The Healthcare Professional's Diverse Roles
Every member of the patient care team has a role to play in improving breast cancer screening awareness. In the US, radiologists are often the best informed about breast cancer screening guidelines, yet they may have the least interaction with women getting a screening test. However, there are still opportunities for radiologists to educate women by tapping into onsite resources, such as their mammography technologists, to discuss breast cancer screening and guidelines during an exam. Radiologists can also lean on the breast density and results notification letters mandated by the US Food and Drug Administration (FDA) as another way to educate women about screening guidelines. For example, imaging centers can add information regarding annual screening and exam guidelines as part of this easy-to-understand letter that patients expect to receive. Posters and pamphlets can also be used in mammography waiting rooms as well as community navigators.
Other providers within the care ecosystem can help support these efforts as well. A woman's primary care doctor can discuss breast cancer and include it as part of their preventive care recommendations. In this position, primary care providers can focus on raising general awareness of the importance of regular tests, like a mammogram, while discussing how early detection often leads to less intensive treatment and improved survival rates. OB/GYNs are also in a unique position to provide education as many women utilize them as their main health professional contact. These offices can provide personalized patient care by reviewing a "checklist" of critical cancer screenings, including breast cancer testing, based on personal and family medical history, risk factors, and more. Using this tool, the entire care team can track what a patient has received, and which exams are left to complete.
Medical care teams can also utilize patient navigators as an effective method for keeping women on track with their breast cancer screenings. Whether they are a nurse navigator with an extensive medical background or a lay community-based navigator, this role can connect directly with patients to plan for and attend their screening while assisting them in navigating follow up questions with their providers. Translation services, transportation assistance and emotional support are among the many services navigators can offer as they guide patients through the breast health system.
In areas with limited resources, patient navigators and community support become even more important — a fact that can be seen in both the United States and around the world. Low resource regions within the US are less likely to have accredited breast imaging facilities, which may contribute to disparities in breast cancer care overall for women living in these areas.⁴ This demonstrates that the average patient may not have access to a fellowship-trained breast imaging specialist, contributing to a gap in breast cancer awareness, access, availability and affordability. Navigators can begin to fill these gaps for women by offering their services, educating and helping to diminish barriers.
Providing the Best Screening Possible
In an ideal world, each patient would receive personalized care while having access to high-quality technology. This is slowly becoming a reality in the United States as screening guidelines adjust for high-risk patients and more health centers obtain digital breast tomosynthesis (DBT) systems. In fact, the FDA recently released new data that showed DBT gantries now account for 46% of US mammography imaging systems,⁵ with experts anticipating that DBT will replace the vast majority of full-field digital mammography (FFDM) systems in the country in the next decade.⁶ This increase means that more patients will have access to technology proven to be superior for breast cancer screening.⁷
Deep learning technology is evolving rapidly and improving the quality of care that patients receive for breast cancer screening. Today, clinicians can integrate existing artificial intelligence (AI) systems to improve accuracy of interpretation and cancer detection — in turn positively impacting a patient's outcomes as malignancies can be identified earlier.⁸ In areas with limited health professional resources, support with exam reading will be especially important as healthcare centers begin to review the many images created by DBT. This is crucial for women who may not have access to breast imaging specialists in the locations that their annual exams take place, as AI can assist all breast imagers especially those who do not specialize in breast screening by augmenting accuracy of interpretations.
However, many facilities in the US and around the world do not and may not have access to DBT and AI software for a very long time. Many breast clinics cannot afford the technology and the infrastructure needed for these technology device innovations. In these settings, clinicians can offer the best available screening option with the resources available. Providers in low resource areas can look to FFDM, breast ultrasound, clinical breast exams, or even self-exams to improve access to breast cancer awareness and care globally. In the end, education, improving breast cancer awareness and providing patients with the best care available to them is most important.
It is only by working together, with a patient's entire healthcare team, that we can improve breast cancer screening. Increased screening awareness is essential to enhancing women's health. Professionals across the healthcare ecosystem, and supported by community-based health partners, play a vital role in building breast cancer screening awareness. Women deserve the best chance at survival, and by educating more patients on the importance of annual exams, they have the opportunity to lead longer, healthier lives.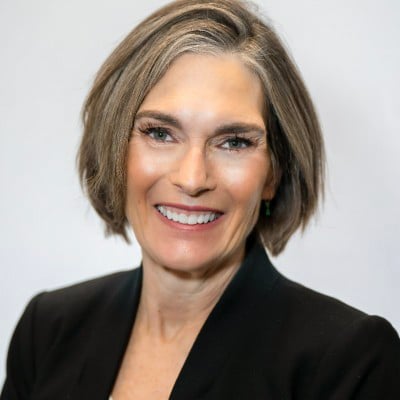 Susan Harvey, MD, FSBI, is currently the Vice President of Corporate Global Medical Affairs at Hologic, a medical technology innovator focused primarily on women's health. She joined the organization in April 2019, and her current goal is to help elevate women's health and wellbeing worldwide. That includes her leadership role with the Hologic Global Women's Health Index, the most comprehensive survey — conducted in partnership with Gallup – about women's health. The Index provides a science-backed, data-driven roadmap for countries to improve the wellbeing of women and girls. Harvey is also a member of the Miller Coulson Academy of Clinical Excellence.
References:
1. Chesebro, A. L., Amornsiripanitch, N., Lan, Z., Bay, C. P., & Chikarmane, S. A. (2023). Experience of a single healthcare system with screening mammography before and after covid-19 shutdown. Clinical Imaging, 101, 97–104. https://doi.org/10.1016/j.clinimag.2023.06.005
2. Hologic, & Gallup. (2022, September 21). The Hologic Global Women's Health Index. Hologic.
3. Orlando Health. (2022, September). Survey Finds Alarming Number of Young Women Have No Plans of Getting Mammograms. Retrieved August 9, 2023, from https://www.orlandohealth.com/content-hub/survey-finds-alarming-number-….
4. Mango, V. L., Stoeckl, E. M., Reid, N. J., Miles, R. C., Flores, E. J., Weissman, I. A., Wagner, A., Morla, A., Jose, O., & Narayan, A. K. (2023). Impact of high neighborhood socioeconomic deprivation on access to accredited breast imaging screening and Diagnostic Facilities. Journal of the American College of Radiology, 20(7), 634–639. https://doi.org/10.1016/j.jacr.2023.04.006
5. Center for Devices and Radiological Health. (2023, August 8). MQSA National Statistics. U.S. Food and Drug Administration. https://www.fda.gov/radiation-emitting-products/mqsa-insights/mqsa-nati…
6. Fornell, D. (2023, February 6). 4 key trends in breast imaging. Health Imaging. https://healthimaging.com/topics/medical-imaging/womens-imaging/breast-…'s%20MQSA%20statistics%20show%20DBT,systems%20within%20the%20next%20decade.
7. Conant, E. F., Talley, M. M., Parghi, C. R., Sheh, B. C., Liang, S.-Y., Pohlman, S., Rane, A., Jung, Y., Stevens, L. A., Paulus, J. K., & Alsheik, N. (2023). Mammographic screening in routine practice: Multisite Study of Digital Breast Tomosynthesis and digital mammography screenings. Radiology, 307(3). https://doi.org/10.1148/radiol.221571
8. Lång, K., Josefsson, V., Larsson, A.-M., Larsson, S., Högberg, C., Sartor, H., Hofvind, S., Andersson, I., & Rosso, A. (2023). Artificial Intelligence-supported screen reading versus Standard double reading in the mammography screening with Artificial Intelligence Trial (Masai): A clinical safety analysis of a randomised, controlled, non-inferiority, single-blinded, screening accuracy study. The Lancet Oncology, 24(8), 936–944. https://doi.org/10.1016/s1470-2045(23)00298-x
RELATED BREAST DENSITY CONTENT:  
VIDEO: FDA Update on the US National Density Reporting Standard - A Discussion on the Final Rule   
One on One … with Wendie Berg, MD, PhD, FACR, FSBI   
Task Force Issues New Draft Recommendation Statement on Screening for Breast Cancer   
Creating Patient Equity: A Breast Density Legislative Update   
FDA Needs to Ensure that Information on Dense Breast Notifications are Clear and Understandable to all Members of the Public   
AI Provides Accurate Breast Density Classification   
VIDEO: The Impact of Breast Density Technology and Legislation   
VIDEO: Personalized Breast Screening and Breast Density   
VIDEO: Breast Cancer Awareness - Highlights of the NCoBC 2016 Conference   
Fake News: Having Dense Breast Tissue is No Big Deal   
The Manic World of Social Media and Breast Cancer: Gratitude and Grief   
RELATED BREAST IMAGING CONTENT:  
Breast Cancer Risk Calculator Can Assess Risk of Advanced Breast Cancer  
Uncertainty About Breast Cancer Risk and Screening Choices and Perceived Risk Heighten with Breast Density Awareness Following Mammography  
Creating Patient Equity: A Breast Density Legislative Update  
FDA Needs to Ensure that Information on Dense Breast Notifications are Clear and Understandable to all Members of the Public  
AI Provides Accurate Breast Density Classification  
VIDEO: The Impact of Breast Density Technology and Legislation  
VIDEO: Personalized Breast Screening and Breast Density  
VIDEO: Breast Cancer Awareness - Highlights of the NCoBC 2016 Conference  
Fake News: Having Dense Breast Tissue is No Big Deal  
The Manic World of Social Media and Breast Cancer: Gratitude and Grief 
---
If you enjoy this content, please share it with a colleague