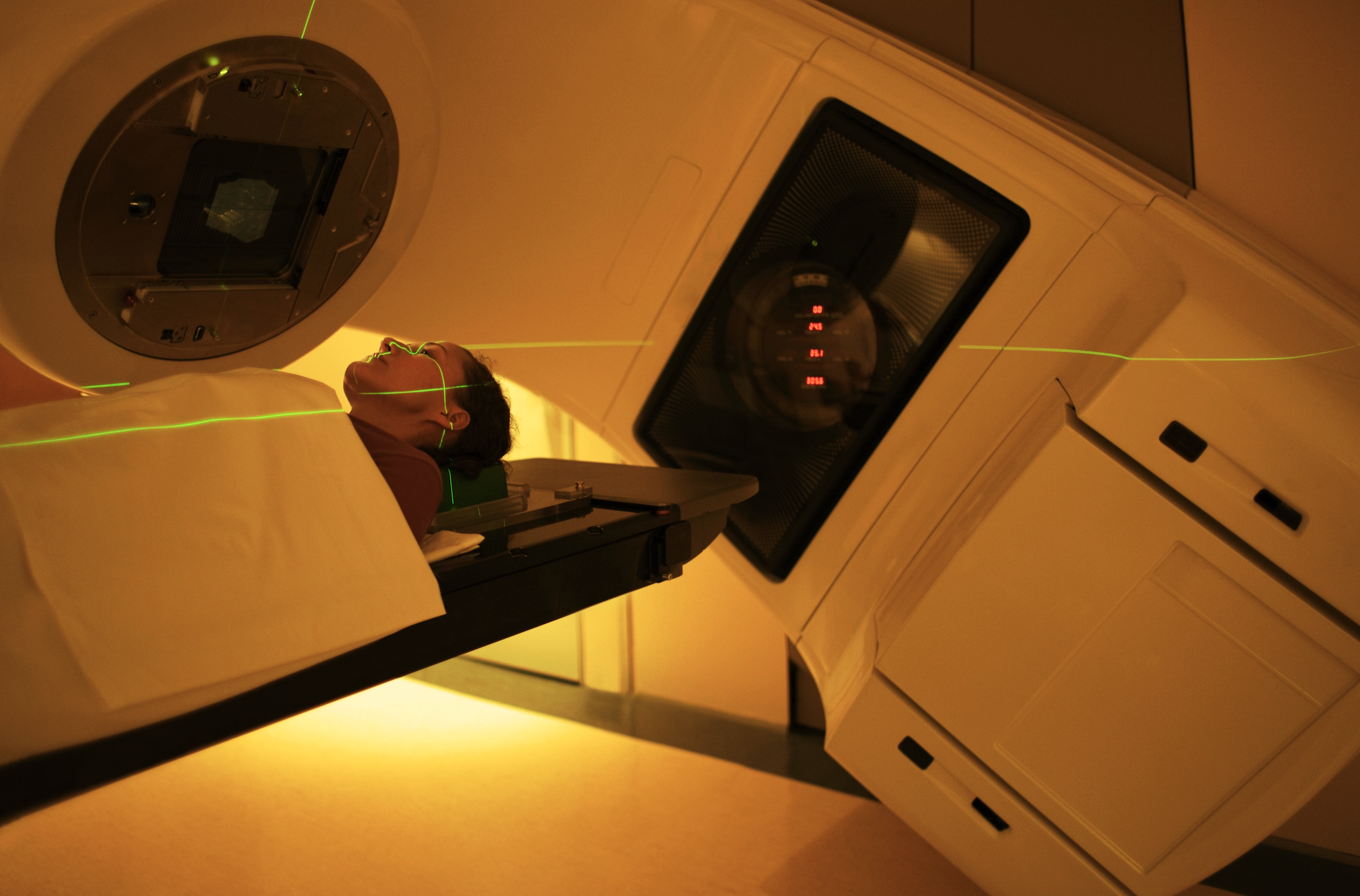 The rising prevalence of cancers calls for a diverse set of treatment services. According to the American Cancer Society estimates, the global cancer burden is likely to grow to 27.5 million new cases and 16.3 million fatalities by the end of 2040. The future could be daunting with more people engaging in sedentary lifestyles such as smoking, unhealthy diet, alcohol consumption and more. This is where radiotherapy is expected to emerge as an essential tool for the cure and palliation of cancer.
Radiotherapy is responsible for approximately 40% of all cancer cures globally, along with enhancing the quality of life for others. For common cancers including breast cancer, prostate cancer, skin and bowel cancers, radiotherapy is effective in alleviating the risk of its recurrence. While in lung and bladder cancers, the treatment is quite effective for pain. For instance, pain in the bones from cancer spread can be improved or removed in 75% of patients. In fact, according to GE HealthCare projections, 50% of all cancer patients are likely to receive radiotherapy over the course of their illnesses.
Currently, access to radiation therapy is limited in different countries and even non-existent in some. The dearth of radiotherapy resources aggravates the disease burden and underscores the continuing healthcare disparity worldwide.
Inaccessibility to Radiotherapy Cancer Treatment
Problem: As per International Atomic Energy Agency (IAEA) reports, one-third of the countries lack access to radiotherapy, out of which 28 are in the African continent. In addition, only 10% of patients in low-income countries, and 50-60% in middle-income countries, have access to radiation therapy.
Solution: The International Atomic Energy Agency is seeking to tackle a severe shortage of cancer care capacity in various poorer countries, looking forward to averting 2.5 million African cancer deaths with new radiotherapy initiatives.
Opportunity: Bridging the gap, the World Health Organization (WHO) and the IAEA, in 2021, opened collaboration on the procurement of radiotherapy equipment. The pact could improve access to the life-saving cancer treatment option that is lacking in vivid regions. Moreover, the new technical guidelines aim to ensure that the variety of radiotherapy equipment is necessary for countries and health facility contexts, safe treatment delivery, high quality and sustainable services.
In yet another instance, the U.S. Department of Energy (DOE), in December 2022, announced an investment of $4 million to the IEAE's Rays of Hope initiative. This funding is anticipated to help Africa improve its treatment line for cancers including radiotherapy treatment programs.
Response to the Burgeoning Radiotherapy Demand
The ongoing research and development studies around radiotherapy would open new avenues for industry growth in the foreseeable time. Enlisted are three recent developments in the space that are expected to draw the attention of leading conglomerates toward radiotherapy treatment.
FLASH radiation showcases promise in human trial. In October 2022, researchers from the University of Cincinnati Cancer Center successfully revealed that FLASH radiation treatment bears the potential to treat tough-to-kill tumors. This was proven by a first-in-human study conducted on bone cancer patients. Additionally, FLASH radiotherapy also offers radiation at dose rates that are more than 300 times higher than those in conventional radiation treatments. It is credible to note that the therapy can also bring benefits for treating pediatric cancers since children are highly sensitive to the side effects of radiation therapy.
New proton beam therapy for breast cancer. In January 2023, the United Kingdom held its first trial to test the merits of proton beam therapy for certain breast cancer patients. The trial would assess proton beam therapy benefits with conventional radiotherapy for patients who are at increased risk of long-term heart problems post-radiotherapy treatment. Also, it would help determine if the novel therapy can help deliver adequate doses of radiotherapy to breast tissue, minimizing off-target radiation delivered to the heart.
Philips develops MR radiotherapy imaging and simulation workflows.
In 2022, Royal Phillips announced two new innovations in MR-only workflows to advance neck and head cancer radiotherapy simulation and imaging. The firm's artificial intelligence (AI)-enabled MRCAT Head and Neck radiotherapy application received FDA 510(k) clearance and is commercially available in the United States. The development aims to improve the accuracy of radiotherapy planning in an effort to accomplish better patient outcomes, improve patient comfort, and deliver efficiency benefits of an MR-only workflow.
Ukraine-Russia War Impact
The Russian invasion of Ukraine in early 2022 created a huge crisis for Europe and destroyed a wide range of healthcare infrastructure, including cancer care. In the first two months of the war, the number of cancer patients in the country receiving radiotherapy was reduced by half.
However, international estimates suggest that radiotherapy should be used in nearly 50-52% of cancer patients in Ukraine and is required in 40% of cancer cures. In an attempt to achieve this number, various cancer research institutes and government bodies are leaving no stone unturned to launch new initiatives and bring in advanced equipment to the country for cancer care.
To cite an example, the Bismarck Cancer Center announced donating a radiation treatment machine to support cancer patients in war-torn Ukraine. The $14 million investment is being made through the Radiating Hope program and would help those who were not able to receive cancer care during the invasion.
As cancer cases continue to rise worldwide, the demand for radiotherapy or chemotherapy is poised to grow considerably through 2030. The radiotherapy industry is witnessing new challenges and opportunities, which would enable conglomerates to work through these and gain a positive prospect in the marketplace. In addition, the Asia-Pacific region is projected to open avenues for radiotherapy treatment in the coming years given the growing incidences of cancer cases in countries such as India, China, Japan and South Korea.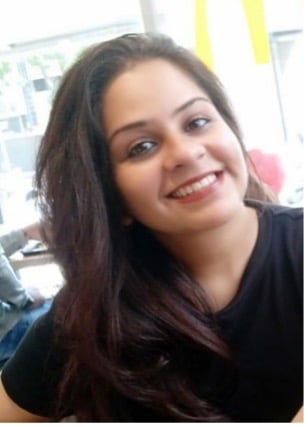 A qualified Engineering graduate, Vinisha Joshi is a content team lead at Global Market Insights, Inc. She conducts researcch and writes articles on business, core industries and technology.
Related Content:
VIDEO: First FLASH Proton Therapy Trial Completed in Humans
7 Trends in Radiation Therapy at ASTRO 2021
Radiation Oncology Research Featured at ASTRO 2021 
Photo Gallery of Technologies at ASTRO 2021
VIDEO: Sedating Children With Movies Rather Than Drugs for Radiation Therapy — Interview with Jeffrey T. Chapman
VIDEO: 4 Radiation Oncology Technologies to Watch — Interview with Anthony Zietman, M.D.
VIDEO: Advances in Radiopharmaceutical Therapy — Interview with Ana Kiess, M.D., Ph.D.
VIDEO: MRI-Linac and PSMA PET Imaging Technologies Aids Therapy at GenesisCare — Interview with Walter Curran, Jr. M.D., 
VIDEO: Elekta Harmony Radiotherapy System Walk-around
VIDEO Example of the Varian Noona Bidirection Oncology Patient Interface Software
VIDEO: Examples of Cherenkov Radiation Imaging During Radiation Therapy
---
If you enjoy this content, please share it with a colleague