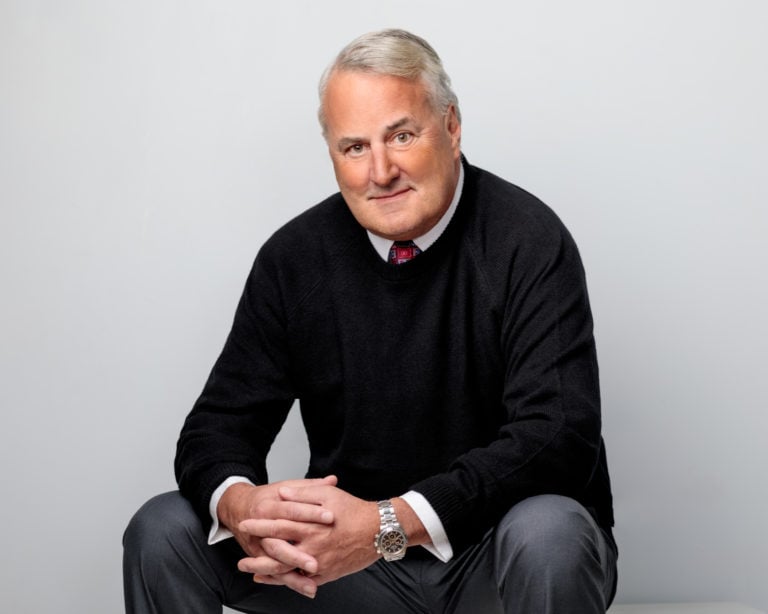 Dr. Jay Loeffler (Image courtesy of Inspire Oncology)
The radiation oncology community lost a leader this past summer, with the passing of Jay Loeffler, MD, FACR, FASTRO. He was referred to as "a passionate advocate for radiotherapy in general and proton therapy in particular," when presented with the National Association for Proton Therapy (NAPT) 2022 Lifetime Achievement Award. Recognizing his pioneering work, NAPT noted he was "a world leader with unparalleled experience in the treatment of brain and central nervous system (CNS) tumors and the use of stereotactic radiotherapy. His research, treatment methods and expertise have significantly contributed to the field of proton therapy." They also praised his devotion to educating and mentoring the next generation of radiation oncologists.
At that time, Dennis Shrieve, MD, of University of Utah at Huntsman Cancer Institute stated to NAPT, "Dr. Jay Loeffler has devoted his professional life to the advancement of radiotherapy with the dual role of improving tumor control and limiting normal tissue toxicity. Under his leadership, proton therapy has become available to ever more patients worldwide."
In sharing news of his passing, Naples, Fla.-based Inspire Oncology offered the following tribute and kindly agreed to our sharing it with ITN readers:
Dr. Loeffler began working with Inspire Oncology in January of 2022 after a long and accomplished career as an academician in Boston. He was most recently the Herman and Joan Suit Professor Emeritus at Harvard Medical School and a former Professor of Neurosurgery at Harvard. He spent 20 years as Chairperson of Radiation Oncology at the Massachusetts General Hospital/Harvard Medical School from 2000 to 2020. Dr. Loeffler was the former Director of the Francis H. Burr Proton Therapy Center at Massachusetts General Hospital/Harvard Medical School, the nation's second hospital-based proton therapy center.
As the author of more than 400 publications and co-editor of nine cancer textbooks, Dr. Loeffler also held funding from the National Cancer Institute in proton therapy. His work helped develop the use of stereotactic radiosurgery (SRS), now the mainstay treatment for benign and malignant intracranial tumors. This pivotal research paved the way for the eventual development of stereotactic ablative radiotherapy (SABR), also known as stereotactic body radiation therapy (SBRT), now widely used for malignancies throughout the body. For his work in oncology, he was elected to the National Academy of Medicine (NAM) in 2012.
Not only was Loeffler a renowned academician, but he was also tremendously empathetic and compassionate with his cancer patients who traveled from all parts of the world to see him. He was known for his ability to connect with patients from all walks of life, making each one feel critically important when with them.
Despite being one of the most famous and influential radiation oncologists ever, essentially introducing stereotactic radiation to the world, he would say that the greatest treasure of his life was his loving, devoted family, children Steven, Avery and Brian, and grandson Jack, and the enduring happiness he experienced in his over three-decade marriage to Dr. Nancy Tarbell, MD, FASTRO, a world-renowned pediatric oncologist and former dean of Harvard medical school. Together at Harvard, the couple devoted their lives to medicine and science, and the care of critically ill cancer patients.
---
If you enjoy this content, please share it with a colleague