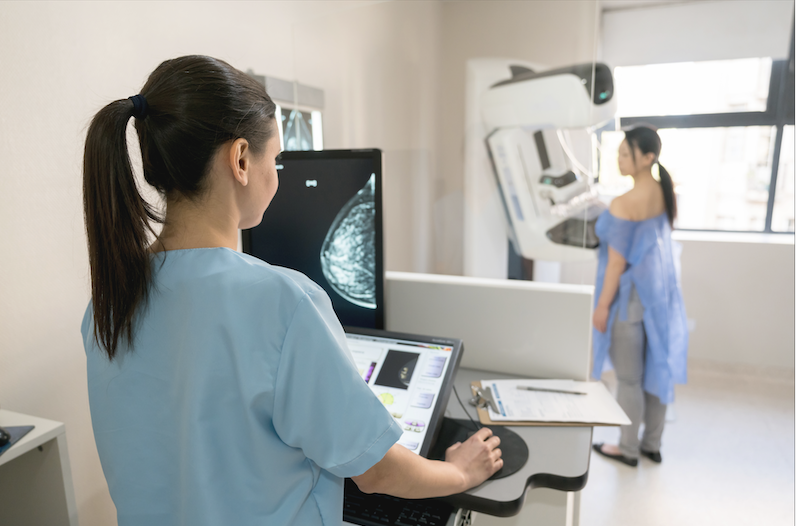 Getty Images
The pandemic forced many elective procedures, including most areas of cancer screening, to be put on hold to prioritize more critical healthcare needs and help slow the spread of the coronavirus. This included breast screening. 
In an interview with Imaging Technology News, Professor Christiane Kuhl, M.D., director of radiology, University Hospital Aachen, Germany, explains how the COVID-19 (SARS-CoV-2) pandemic has impacted screening mammography and raised fears that there will be a large increase in more advanced breast cancer cases in the near future as sizable numbers of women skip their annual exams this year. Kuhl also explained the COVID safety protocols most breast imaging centers are taking to limit any potential exposure to the virus from asymptomatic patients.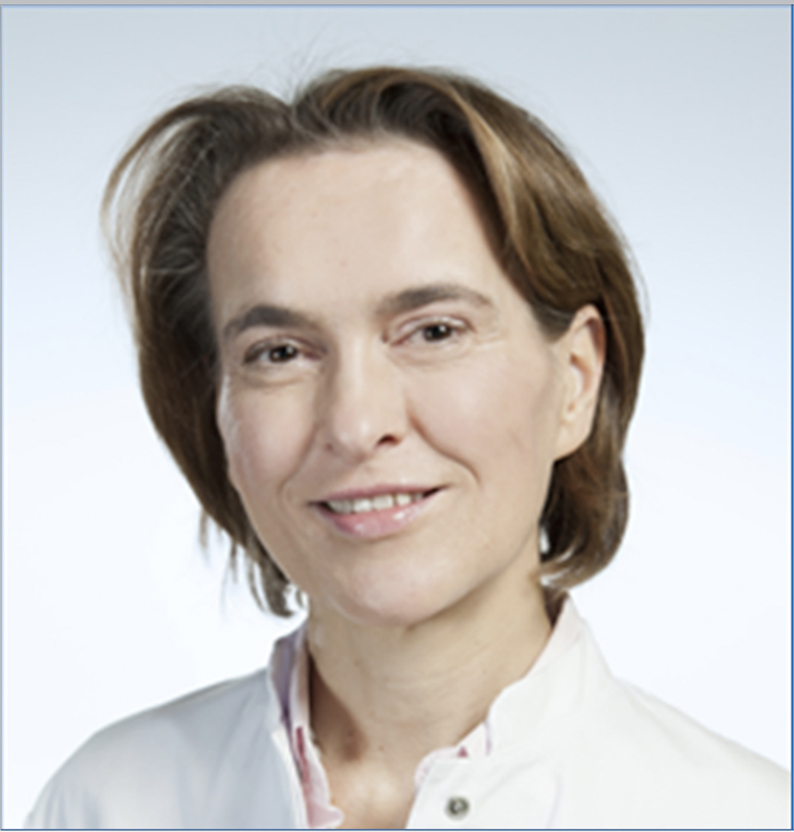 Professor Christiane Kuhl, M.D.
ITN:  What has been the impact of breast imaging on COVID-19?
Dr. Kuhl: First of all, many centers have closed down screening. One because, early on, when we didn't know the exact pathways of contamination with the virus, people were very afraid to be "superspreaders" by having hundreds of women per day come in for an examination. And then of course, since it's screening, we may be dealing with healthy individuals, mostly healthy people, where it would be even less acceptable to put them at the risk of contamination. So that's why most screening was closed down, starting from March. I think that gradually people have resumed screening, but with the decay of the containment over the summer months, with the increasing incidence rates of the virus, and people testing positive for the virus, it may be that we have to stop again sooner or later during the winter. For the time being, I think all screening units are back to business, and my personal impression is that we do see impacts, or consequences of the fact, that we delayed screening. Not only did we delay screening, but I think we also reduced the likelihood that a woman who does have clinical symptoms of breast cancer would visit her doctor and ask for advice of further treatment, because people were so afraid to acquire the virus when they were in hospitals. So, what we see right now is an unusually high rate of women who present with locally advanced, large breast cancers.
ITN:  What protocols have been put in place since these centers have reopened?
Dr. Kuhl: Everything that is also in place in hospitals worldwide. We have put in place very strict precautions that should avoid viral spread. Among these of course is systematic disinfection of all areas, even more so than before, and wider seating. Social distancing is of key importance to increasing acceptance of the fact that the virus is also spread by aerosol, so having an appropriate air exchange and air management seems to be of key importance. Most hospitals, and also private practices, should have air conditioning systems in place. It is doable, we should take care of the fact that we increase the air exchange in all areas where we have a lot of patients or individuals presenting. 
So, it's hygiene, which goes far beyond the hygiene that was in place already before the COVID-19 spread, social distancing in the waiting area. We try to avoid having several people waiting in the same area, which also means that we of course have to reduce the number of people who we are able to screen per day, because we have to avoid any clustering of people at the same site. Then, very simple measures, like trying to have the patient and the technician turn their faces away from each other, because as you know, during a mammogram the technologist and the woman are very close to each other during the positioning. It goes without saying, I hope, that everybody is wearing face masks. 
Any individual who enters a site that is involved with healthcare, be it a hospital or private practice, needs to wear a face mask that also covers the nose because it avoids the spreading of the virus. I would really encourage people to participate in screening under these precautions because as I said, the rate of locally advanced breast cancer has been increasing. And that is certainly not only true for the field of breast cancer. It is also true for all significant diseases like cardiac disease, heart attacks and strokes, where we have seen a steep decline of people attending or seeking help in hospitals and since with all likelihood these cases will still exist, and we can anticipate that we have a backlog of underserved people right now. 
ITN:  Do you think you are going to see a backlog of cases or possibly an increase in invasive cancers?
Dr. Kuhl: I do expect to see that. We are already now seeing the impact of COVID-19 on the more rapidly evolving diseases that have a rapid clinical onset, like heart attacks and strokes. So we do see an impact there already, and the impact on breast cancer screening and the impact on the proportion of women who present with cancers that are already grown and have started the metastases. We will be there, that's for sure. The question is how do we want to measure it. The European Society of Breast Imaging, for instance, has an initiative started where we will share our data to closely compare the distribution of cancer stages before the time of COVID, during the COVID pandemic, and then in the months to follow. And I'm convinced, unfortunately, that we will see an effect.
Related Breast Imaging Videos Featuring Christiane Kuhl, M.D.
VIDEO: Explaining Dense Breasts
VIDEO: The Impact of COVID-19 on Breast Imaging
VIDEO: Use of Breast MRI Screening in Women With Dense Breasts