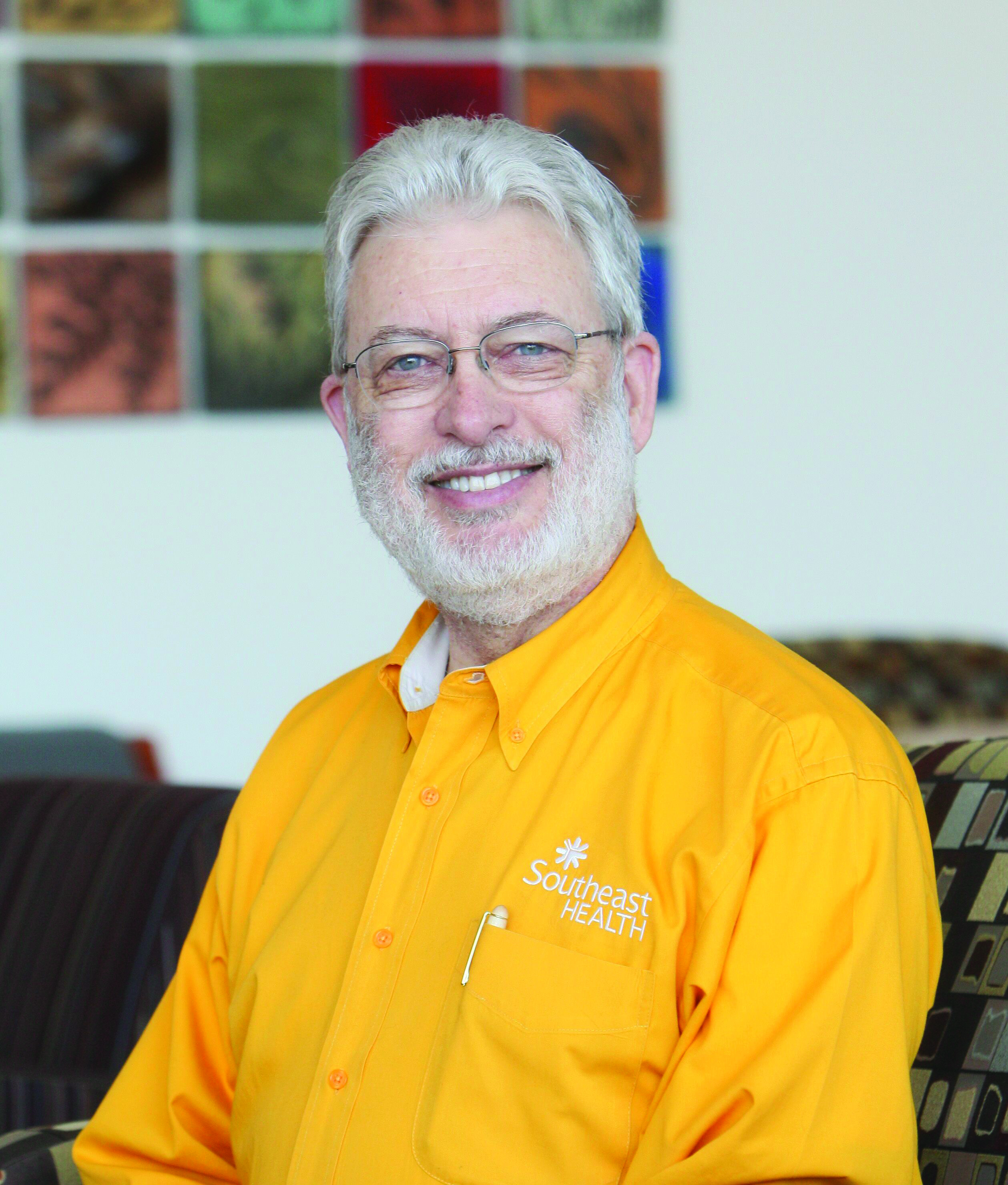 Sam Hancock, Ph.D.
In establishing the new Southeast Cancer Center (Cape Girardeau, Mo.), clinic officials not only had the opportunity to offer the latest care technology and evidence-based therapies, they were also able to create a seamless, positive patient experience that supports patient healing. Essential to implementing this vision was a single, unified and universal care management system (Mosaiq OIS by Elekta) that provides all members of the multidisciplinary team the information they need, at the moment they need it, to care for every patient.
According to Southeast Cancer Center's Chief Physicist Sam Hancock, Ph.D., a multiple database solution was not an option. "We knew we couldn't provide the patient with a positive experience with two different databases for medical oncology and radiation oncology," he said. "We chose Mosaiq for both radiation and medical oncology, to provide an integrated care management solution."
Intensive Planning
Planning for the new center involved the hiring of an industrial engineer who performed value-stream mapping from the patient perspective. From that, staff created detailed maps for all patient services — not only from the perspective of touch points, which are internal, but also from the customer experience.
"We then scrutinized our processes to eliminate or minimize non-value-added time, such as the time a patient waits in an exam room," Hancock added. "A multidisciplinary 'Every Minute Counts' committee meets monthly to continually drive process improvement. The optimized flows that result are implemented in Mosaiq and guided by queuing scripts and quality checklists [QCLs], the latter being an automated task set for a department or individual."
The OIS rapidly became among the most widely used sytems at Southeast Cancer Center. From the physician to the valet attendant, virtually everyone in the care chain touches Mosaiq, according to Jennifer Ewert, cancer center director and director of operations. "Patients can move anywhere in the facility and feel as though it is one team taking care of them," she observed.
QCLs Keep the Workflow Flowing
The automated QCLs keep all members of the care chain accountable for their part in the workflow, instituting a timely order to treatment tasks. At Southeast Cancer Center, QCLs are widely used.
"After the physician approves a radiation treatment plan, I am prompted for final physics review," Hancock explained. "When that is accomplished, the physicist appends a list of QCLs, and handoffs are broadcast simultaneously to all the services that need to be initiated when the patient is ready to start treatment, including the radiation therapist, dietitian and social worker. As a comprehensive oncology EMR, Mosaiq is an essential tool for coordinating the entire patient journey with us."
OIS Integration of Radiation and Chemo Care Streams is Critical
Mosaiq also helps with processes that relate to patients receiving both chemotherapy and radiation therapy in the same day, according to Lori Bronenkant, experience manager.
"As multimodality cancer treatment becomes more common, we need to become as efficient and compassionate as possible, because patients have multiple appointments and are here for extended periods of time," she observed. "However, we recognized that patients weren't always making it to their next appointments on time. We developed a standardized queuing process for radiation and medical oncology, which eliminated inconsistencies that caused delays."
With a standardized process in place, staff were able to analyze the queue data to pinpoint bottlenecks, she added. Consequently, combination therapy patients are now given priority status in Mosaiq. Staff in both departments can see on the daily patient master list which patients have multiple appointments, so they can keep them on track and communicate progress or delays in a timely manner with other departments.
Harnessing Mosaiq to Improve Care Quality
Southeast Cancer Center is continually looking for new ways to improve patient flow and care, and has discovered that Mosaiq data reporting is an invaluable tool for that.
"As we identify processes to better serve our patients, we quantify and measure them monthly to ensure that we are sustaining that improvement," Ewert said. "Custom monthly reports generated from OIS data help our specialists identify and address the patient needs and meet specific goals. The dietitian wanted to ensure she sees patients who have nutrition issues. A custom monthly report generated from Mosaiq shows how often nurses are assessing the patients' nutrition on the day of doctor visits. After implementing the report, nutrition assessments of patients increased to 100 percent consistently."
Mosaiq custom reports are also used to enhance the quality of care, according to Paula Johnston, cancer center IT specialist, who notes that Southeast Cancer Center has created about 250 custom reports and customized many standard Mosaiq reports. 
"For example, a customized report identifies QCLs that are not completed within the target timeframe," he explained. "A QCL that doesn't meet the established parameter is marked as 'defect.' A summary report totals the number of defect QCLs and displays the defect rate, which can be tracked for trends over time."
OIS Also Helps Track Cancer Center Services
Ewert said she relies on Mosaiq reports for an operational perspective on the patient experience. "The ability to mine data from Mosaiq to get a monthly picture of volumes, no-show appointments and referral patterns is important," she said. "Our Mosaiq reports provide easy access to this timely information."
Johnston added that she can write virtually any report type that the director or the other managers want from Mosaiq. "Specialized reports like these are easy to generate with the OIS because all the data reside in a single, comprehensive oncology EMR," she said.
Continuity of Care Maintained
While Southeast Cancer Center is standardized and unified with Mosaiq, what happens if patients are seen in other SoutheastHEALTH facilities, such as an ER or hospital? "That's not an issue for continuity of care," Johnston observed. "The history and physical reports, lab results and discharge notes and summary are interfaced directly into Mosaiq. Our nurses and physicians don't have to go outside of our Mosaiq EMR to monitor patient progress.
"Mosaiq enables us to meet or exceed our patients' expectations," Hancock added. "The overall level of care patients receive is greatly enhanced by all of the initiatives and monitoring that we do on a regular basis," Johnson concluded.
Case study supplied by Elekta.
---
If you enjoy this content, please share it with a colleague