Francis Baffour
November 16, 2023 — The American Roentgen Ray Society (ARRS) is pleased to announce Francis Baffour of Mayo Clinic in Rochester, MN, as the 2024 Melvin M. Figley Fellow in Radiology Journalism. ARRS also recognizes Hyun Soo Ko of the Peter MacCallum Cancer Centre and Epworth Medical Imaging in Melbourne, Australia, as the 2024 Lee F. Rogers International Fellow in Radiology Journalism. 
Supported by The Roentgen Fund and named for two distinguished Editors Emeriti of ARRS' own American Journal of Roentgenology (AJR), the Melvin Figley and Lee Rogers Fellowships offer practicing radiologists an unparalleled opportunity to learn the tenets of medical publishing via "the yellow journal"—the world's longest continuously published radiology journal. Through hands-on experience with ARRS staff and AJR personnel—as well as personal apprenticeship with AJR's 13th Editor of Chief, Andrew B. Rosenkrantz—Drs. Baffour and Ko will receive expert instruction in scientific writing and communication, manuscript preparation and editing, peer review processes, journalism ethics, and both print production and digital publication.  
Founded in 1907, AJR is one of the specialty's leading peer-reviewed journals, publishing clinically oriented content across all imaging subspecialties and modalities relevant to radiologists' daily practice. Overall, "the yellow journal" garnered 35,480 citations in 2022, ranking AJR fourth among all radiology journals. 
Since 1990, The Roentgen Fund has granted millions of dollars to hundreds of imaging professionals for both research pursuits and professional development. Today, through six vital scholarship and fellowship programs, the generosity of The Roentgen Fund's donors is channeled to every corner of the globe—establishing dual foundations in innovation and leadership for a true diversity of radiology's next generation. 
From May 5–9, 2024, Drs. Baffour and Ko will attend the 2024 ARRS Annual Meeting in Boston, MA, where they will co-present the AJR Year in Review Sunday Session and participate in the Editor's Forum. 
Francis Baffour practices as a diagnostic radiologist with expertise in advanced MRI and CT techniques for musculoskeletal imaging. His clinical and research interests align with his goal of identifying novel applications for advanced imaging technologies, then rapidly translating these discoveries into practical patient care. As associate medical director of the CT Clinical Innovation Center in Mayo Clinic Rochester's department of radiology, he supports the mission of facilitating high-impact imaging innovations with direct effect on patients, such as radiation dose reduction techniques, novel CT technologies, and quantitative assessment of disease activity. Dr. Baffour earned his M.D. from the Albert Einstein College of Medicine in New York City and a B.A. in biochemistry from Vassar College in Poughkeepsie, NY.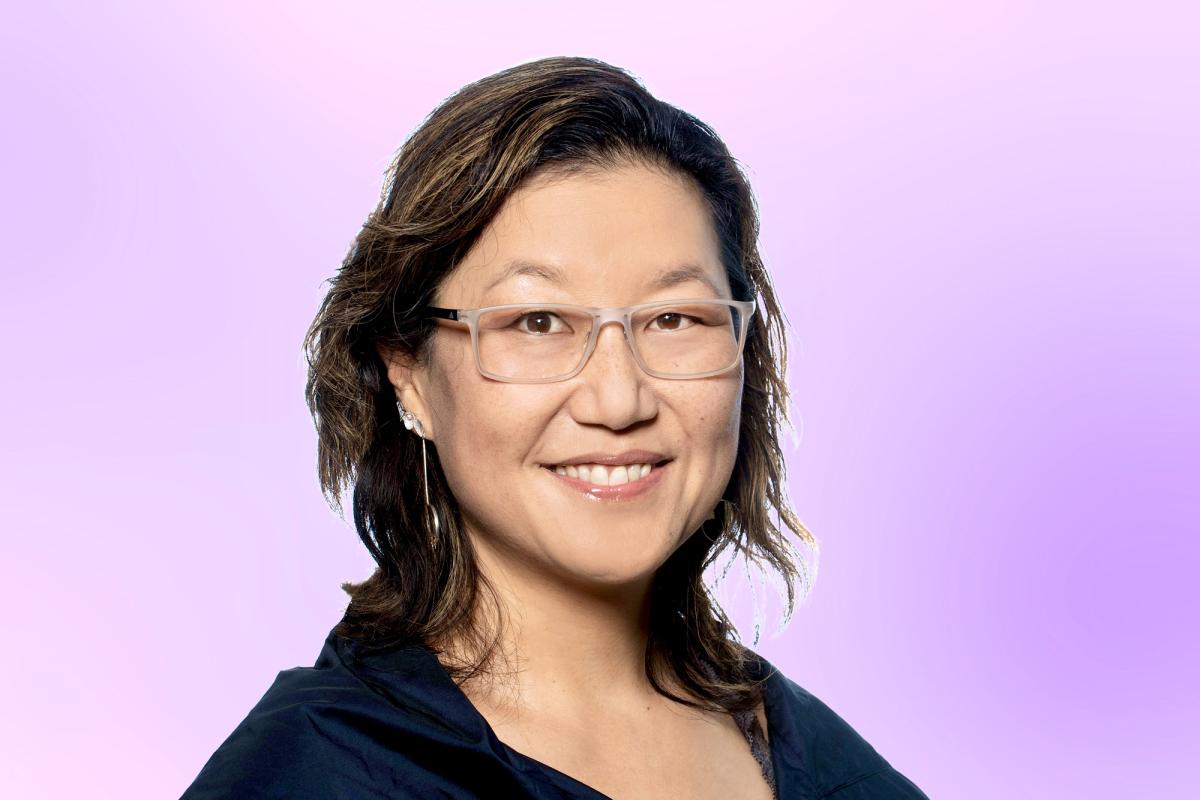 Hyun Soo Ko
A German and Australian board-certified radiologist with over 20 years of international experience, currently, Hyun Soo Ko practices at Peter MacCallum Cancer Centre and Epworth Medical Imaging in Melbourne, Australia, holding affiliations with the University of Melbourne and University of Bonn in Germany. Her expertise is diverse, with specialized fellowships in breast imaging (Melbourne), imaging research (Toronto), and pediatric radiology (Heidelberg, Germany). Dedicated to advancing translational medicine, her research focuses on AI and radiomics to discover predictive imaging biomarkers. She is an active member of the Royal Australian and New Zealand College of Radiologists (RANZCR) Advisory Committee on Artificial Intelligence and the German Roentgen Society (DRG) Working Party Methodology and Research. As a clinician researcher, Dr. Ko remains committed to mentoring and supporting emerging radiologists, firmly believing multidisciplinarity and inclusiveness are key elements for equitable progress and impact. 
Melvin M. Figley (1920-2010) assumed the editorial mantle of AJR with the January 1976 issue. Hiring a full-time professional staff and, for the first time, a managing editor, he appointed associate editors to facilitate the peer review process. Publication accelerated, and the quality of illustrations improved, leading to the AJR Pictorial Essay. Dr. Figley was also central to the partnership between ARRS and the American Society of Neuroradiology, including the founding of the American Journal of Neuroradiology in 1980. After more than a decade of dedicated service to "the yellow journal," Dr. Figley retired in 1985. 
Lee F. Rogers, the distinguished musculoskeletal radiologist and longtime chair of imaging at Northwestern University Medical School, was named AJR's chief editorial officer in 1996. Highlights from Rogers' tenure at the journal included more contemporary design, introducing a medicolegal column, authored by Dr. Leonard Berlin, and his popular editor's notebook. Both the quality and the variety of papers published in AJR remained quite high, as the information revolution propelled "the yellow journal" into new formats, such as CD-ROM, and frontiers, like the internet. 
Five prior Melvin M. Figley Fellows of The Roentgen Fund will also present during the 124th ARRS Annual Meeting in Boston, MA:  
Brett W. Carter | 2016 FIGLEY FELLOW 

Categorical Course: High-Resolution Chest CT 

Tara M. Catanzano | 2005 FIGLEY FELLOW 

Wellness Summit: Defining a Well Day at Work 

Perry J. Pickhardt | 2002 FIGLEY FELLOW 

Challenging Abdominal Cases 

Andrew B. Rosenkrantz | 2014 FIGLEY FELLOW 

AJR: Publishing in the Yellow Journal 

Jadranka Stojanovska | 2015 FIGLEY FELLOW 

Cardiac Imaging in the Acute Setting 
For more information: www.arrs.org 
---
If you enjoy this content, please share it with a colleague