Getty Images
Top 10 Predictions for RSNA 2022 was published as an infographic as part of Signify Research's Premium Insights service. The key trends to keep an on this year are broken down by modality trends; and imaging and AI trends. 
Modality Trends
1. RSNA 2022 will be a subdued show for major modality vendors. Providers need solutions that will address their backlogs of patients, but many vendors will eschew major modality launches. Some have have already shown their latest wares at ECR, while distractions and turbulence for others will mean that the show isn't the priority it has been in years past.
2. Vendors' exhibitions will focus on clinical workflows. Instead of highlighting their hardware releases, vendors will offer demonstrations of hardware in clinical workflows. This will alow them to highlight both their modalities' capabilities, and their integration into workflows to improve a hospital's efficiency.
3. Vendors will be keen to highlight total cost of ownership and sustainability. Vendors will emphasize how solutions help providers accomplish more with less. As such, software upgrades for lower-tiered products, contracts offering greater foresight over costs and even energy efficiency will be topics of conversation.
4. Vendors will be focused on advanced imaging systems. Some of medical imaging's most significant changes are taking place in MRI and CT, and as a result vendors will focus on these modalities. Vendors will also share results of clinical studies for their latest products.
5. There will be an emphasis on digitalization. In many cases, vendors can more significantly differentiate themselves from their peers through their software. Some applications, such as facilitating hardware's use by less experience technicians, will be of particular interest.
Imaging IT and AI
6. A busy show for imaging IT and AI vendors. Imaging IT and AI vendors will capitalize on the event's buzz. IT vendors will highlight their solutions' progression toward fully featured enterprise imaging systems, while AI vendors will highlight their offerings' growing sophistication.
7. Efficiency and optimization will be key. Staff shortages and patient backlogs will make providers a receptive audience to vendors' solutions focused on optimization and efficiency. Vendors will highlight products that offer oversight of departments, and improved workflows.
8. Platforms, platforms, platforms. Vendors of all stripes will demonstrate platforms that solve the "last-mile-challenge" of deploying AI into clinical workflows. Platforms offered by algorithm developers themselves could be particularly prominent.
9. The consolidation of data. Amidst greater need for data to be consolidated into a central platform, vendors will, often behind the scenes, assess how to leverage these centralized platforms and explore the potential they offer.
10. AI beyond radiology. As AI matures, its domain will expand beyond radiology, and into adjacent areas. This change stems from vendors' need to continually improve their solutions' value, and their desire to tap into increasingly available reimbursement.
The full report is available at www.signifyreasrch.net
Find more RSNA22 coverage here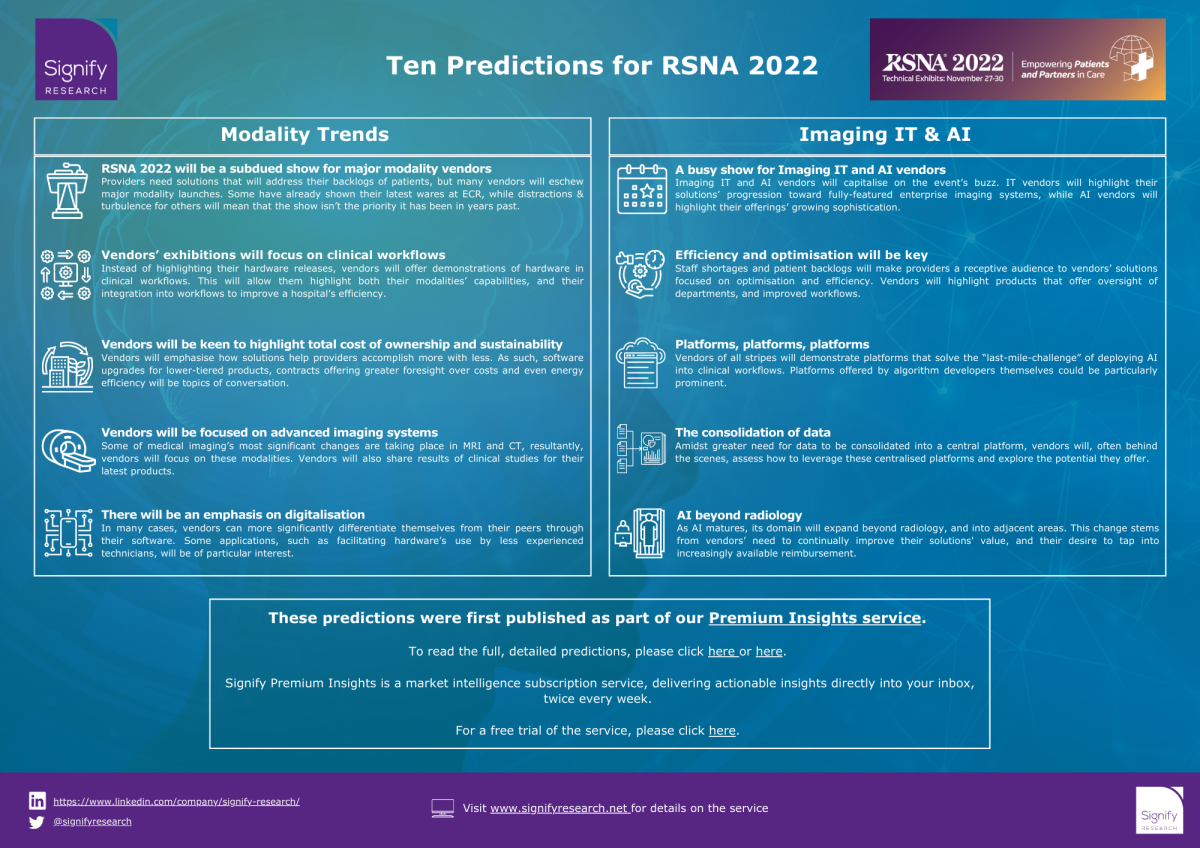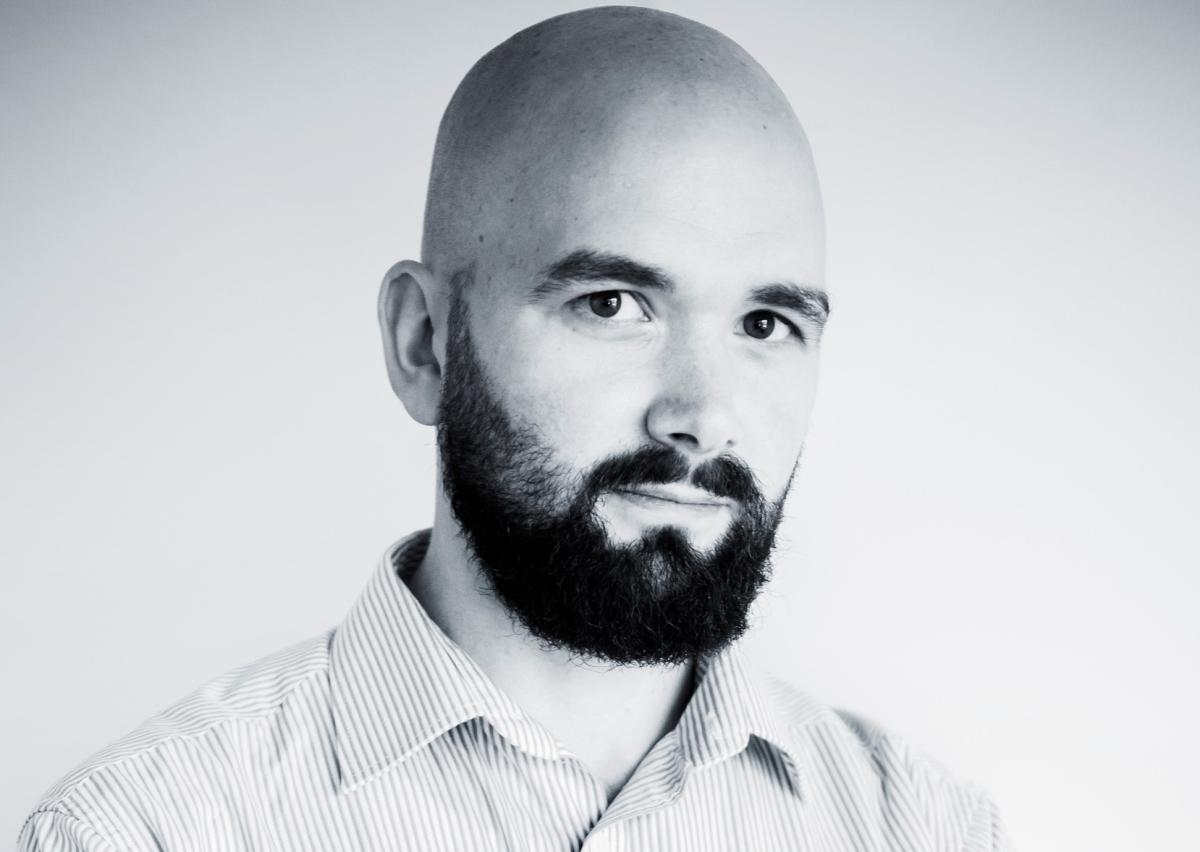 Alan Stoddart joined Signify Research in 2020, using his editorial expertise to lead on the company's insight and analysis services. Prior to joining, Alan held editorial positions covering a diverse range of technology and engineering topics working with Kantar Media and Kimberley Media Group. 
---
If you enjoy this content, please share it with a colleague