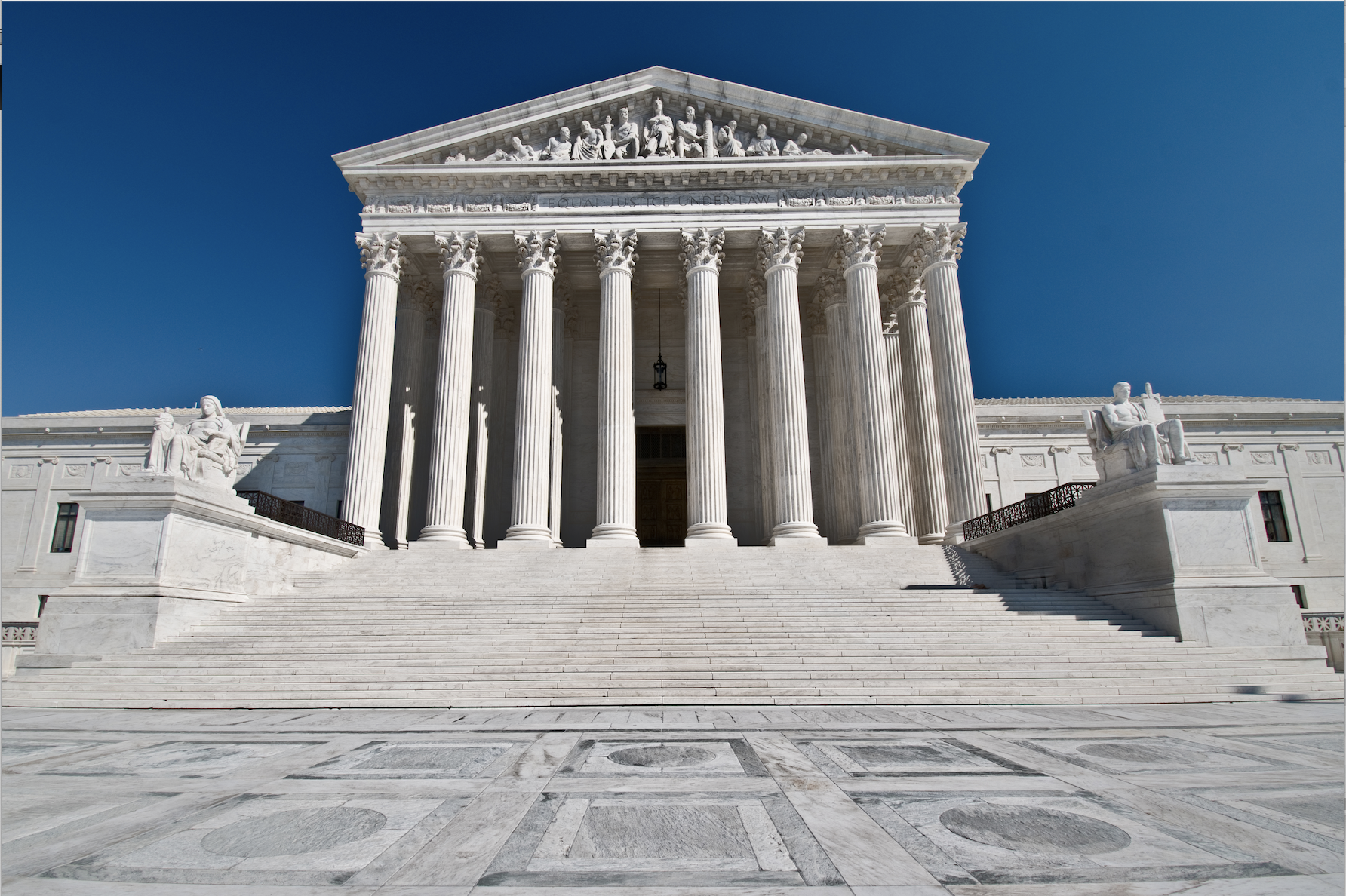 Getty Images
Radiologists — who have long been professionals in the metaphorical and literal back-rooms of healthcare — have recently found themselves in the limelight. Whether as figures at the forefront of legislative and clinical changes, or educators in the public sphere, radiologists are shaking up medicine for the better by tackling some of the most pressing issues in healthcare. 
Breast Density
Take breast density, for example.
Women whose breasts have relatively little fat and more connective and glandular tissue are at higher risk of getting breast cancer. In fact, having dense breasts are an even greater risk factor than having a family history of breast cancer — although researchers are not certain exactly why that is true.
On a mammogram, dense breasts appear white, making it very difficult to discern a tumor from healthy tissue. That is why mammograms miss about 50 percent of breast cancers in the densest breasts. What is more, the condition is very common. In the United States, about half of women who are 40 years old or older have dense breasts.
So it is rather surprising that not all U.S. states have a requirement to disclose breast density findings to the patient. In fact, some states still lack a uniform method for reporting breast density findings in, for example, the patient's mammography results letter.
That began to change several years ago, when radiologists like Colorado's Taj Kattapuram, M.D., began to advocate on behalf of their patients with dense breasts. Kattapuram took issue with the way the state interpreted the 1998 federal Mammography Quality and Standards Act.
Under the act, radiologists were required to send a letter to patients about their mammogram, but the act was not specific about which findings, exactly, needed to be included in that letter, which meant that some radiologists only reported positive or negative findings. They chose not to specifically mention breast density, despite the prevalence and the risk that it represents.
Kattapuram believed that patients deserve standardized and precise information on breast density to make better-informed decisions about their health. After all, if you know that you have dense breasts, you would be more likely to request more frequent mammograms, which could lead to early detection of cancer. That, in turn, gives women more treatment options, such as a lumpectomy rather than a mastectomy.
On Oct. 1, 2017, Colorado joined 29 other states in requiring radiologists to include patients' breast density in their mammography results letter. Since then, nine more states and the District of Columbia have adopted a standard for breast density reporting. And while there is no national standard for breast density reporting, that is a gap that Kattapuram and others are working to address.
Changing Hearts and Minds  on COVID-19
The radiologist-as-activist role is one that Ian Weissman, DO, FACR, has come to embrace, too.
Weissman is the chair of the American College of Radiology Patient and Family-Centered Care Outreach Committee and attending radiologist at the Milwaukee Veterans Affairs Medical Center. He is part of a flourishing community of patients, patient advocates and health educators who are working together to help and support each other through shared stories and fact-based information.
Weissman also has more than 27 thousand followers from around the world on Twitter, where he curates articles and discussions on everyday topics ranging from vaccine hesitancy to cancer research. He uses his social media platform to inform the public and to discuss healthcare issues that are dominating the headlines. During the COVID-19 epidemic in particular, Weissman has been a one-man social media myth busting machine.
"In the past, people had less access to information about their health and healthcare issues," said Weissman. "Many of us were hopeful that the Internet would put that information into people's hands and help them better manage their own health. It turns out, that was a naive assumption."
Instead, said Weissman, not only is there a lot of junk science and poor information on the Internet — something that all practicing physicians encounter in their discussions with patients — even, worse, there are bad actors who are purposely spreading false information.
"As physicians and educators, we are finding ourselves in a new world of communication where social media is a powerful persuader of both fact and fiction.
We cannot forget that everything is interconnected and our clinical, education and advocacy missions are not mutually exclusive toward the goal of supporting patients and families and placing them at the center of care," he stated.
"Developing strategies to eliminate health disparity are particularly important to improve patient care for all are critically apparent during the COVID-19 pandemic where too many lives are being lost," continued Weissman. "In our private practices, in the classroom or on social media we have an obligation to stand up for the truth. To the extent that we can influence opinion, change outcomes or improve the patient experience, we should." 
Wire-free Localization
Wire-guided localization (WGL) is another issue that has been raised in doctors' offices a lot lately — and one that has attracted the attention of radiologists. 
WGL is a technique developed in 1975 that uses a thin wire inserted into the breast to identify and remove breast tumors. Part of the wire protrudes out of the breast. Localized wire-guided lumpectomies were an important development because they were less invasive and led to better breast-tissue conservation and cosmetic outcomes.
As such, WGL remains the standard localization procedure, but it is not without its detractors. Radiologists and surgeons find it cumbersome because both have to attend to the patient on the same day. It can also cause a lot of discomfort for breast cancer patients because protruding wires can move, break or catch on clothing. WGL can also cause patients pain and a feeling of vulnerability while they wait several hours for surgery. Altogether, major complications in WGL (including migration, accidental deployment, vasovagal reaction) occur in 11 percent of cases versus 0 percent for wire-free.  
For a few years now, a number of wire-free localization options have been available on the market. Wire-free technologies all share a similar form of implanted localization marker — such as a magnetic technology, a radiofrequency tag, a reflector, or a radioactive seed — (though the latter requires access to a radiation-safety program). These are implanted with in or near the tumor and located using a second device.
Radiologists advocating for better patient care have been early adopters of these wire-free technologies, despite the prevalence of WGL in most hospitals.
"Medicine in general is moving towards being more patient-centered," said Rachel Fleming, M.D., divisional head-breast imaging at University Health Network in Toronto. "In the pre-operative setting, wire-free localization allows us to do that and focus on the patient experience."
Patient experience can be hard to quantify, but it is an important consideration in the choice of medical technology.
"The other benefit of wire-free localization is the de-coupling of the OR and imaging on the day of surgery," said Fleming. "This allows both areas to minimize inefficiencies, which benefits the whole system, and allows for more timely access for patient care."
The supposed advantage of WGL is cost. But WGL may actually be more expensive than newer technologies. For example, the Ottawa Hospital found that because of operational inefficiencies, their per-localization cost was $1,130 for wire, and $250 for wire-free. They were also able to realize efficiencies and perform up to nine additional localization procedures per day.
There is also strong evidence that wire-free markers are more reliable than WGL. For example, there is less risk of the marker being moved than with a wire, which means it doesn't need to be reimplanted. And wire-free gives the surgeon more choice about where to make the incision for the best-possible cosmetic outcome.
"Radiologists are more and more involved in direct patient care and as such, have a role to play in patient advocacy and driving change in the healthcare system. I think we have a lot to offer," said Fleming.
That is a view shared by Weissman. He sees that advocacy expanding beyond clinical settings and into the public sphere, too.
"If you look at what our colleagues are accomplishing in terms of changing legislation, or driving technological change, I think it is only right that we take a further public education and patient advocacy role beyond the walls of the clinic. There is a huge need in society right now for those who are driven by the facts and inspired to help others — and radiologists have a role to play."  itn
Fazila Seker, Ph.D., is passionate about women's health and social disparity issues within healthcare. She is the CEO and co-founder of MOLLI Surgical, a company that develops devices to guide precision surgeries for a better patient experience. Seker hosts a weekly Facebook Live show called "Breast Practices" where experts and patients discuss topics in patient-centered care. She is also a frequent author and blogger on issues in women's health.
---
If you enjoy this content, please share it with a colleague