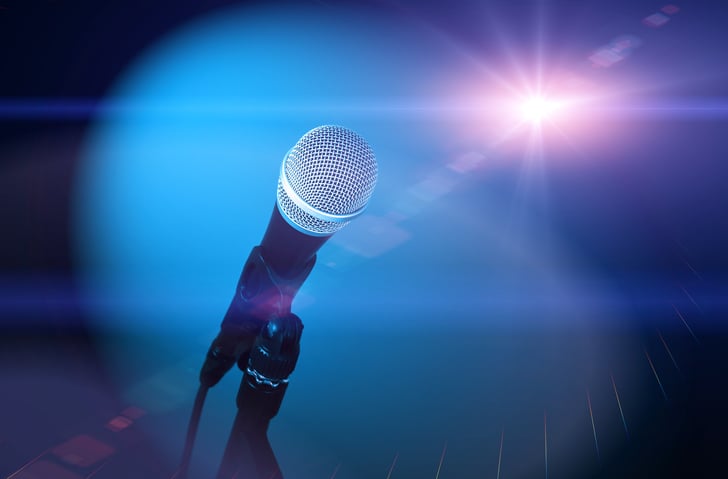 Getty Images
November 13, 2023 —  In addition to the world class offerings being presented over five days, RSNA 2023 program planners are enthused to share several special sessions from which attendees can gain valuable insights from radiology industry leaders. As the countdown begins and more program details emerge, it's clear to see why the Scientific Assembly and Annual Meeting of the Radiological Society of North America (RSNA) is the world's premier scientific and educational forum in radiology.
First, a few fast facts about the upcoming meeting and what's in store, by the numbers:
- More than 300 education sessions are scheduled;
- On the exhibit floor, across 396,000 square feet at McCormick Place, 670 exhibitors (including 113 first-timers);
- 851 scientific papers in 19 subspecialties;
- 150 Learning Center Theater abstracts;
- 1,654 education exhibits; and
- 1,419 scientific posters featured in the Lakeside Learning Center
Plenary Session Line-up
The first Plenary RSNA23 Plenary Session is set for day one of RSNA, Sunday, November 26, from 4-5:30 CT in the always jam-packed Arie Crown Theatre for the RSNA 2023 President's Address and Opening Session. RSNA President Matthew A. Mauro, MD, FACR, FSIR, FAHA, will focus his comments on the meeting theme, "Leading Through Change." Mauro is president of University of North Carolina (UNC) School of Medicine Faculty Physicians and senior physician executive of UNC Health Care System Revenue Cycle. A faculty member at UNC since 1982, he is the James H. Scatliff Distinguished Professor of Radiology, as well as a professor of surgery at the UNC School of Medicine in Chapel Hill. 
Also during the Opening Session, Howard B. Chrisman, MD, MBA, will present "History Never Repeats Itself, But It Does Often Rhyme." In January, 2023, Chrisman was named Northwestern Memorial HealthCare (NMHC) as the health system's new chief executive officer. He is also a Professor of Radiology (Vascular and Interventional Radiology) and Surgery at Northwestern Medicine Feinberg School of Medicine.
On Monday, Nov. 27, from 11 a.m. – noon CT, Elizabeth S. Burnside, MD, MPH, MS, FACR, will offer insights in her address, "Leading Through Technology: Valuing Artificial and Human Intelligence." Burnside, a professor of radiology in the section of breast imaging with the University of Wisconsin School of Medicine and Public Health, serves as Senior Associate Dean, and is the Deputy Director of the UW Institute of Clinical Translational Science.
"The Future of Healthcare Delivery: Considerations for Patients and Providers" will be the Plenary Session on Tues., Nov. 28, and will feature Vin Gupta, MD, from 11 a.m. – noon CT. Among many roles, including NBC News medical analyst, he has served as an Affiliate Assistant Professor of Health Metrics Sciences at the Institute for Health Metrics and Evaluation (IHME) at the University of Washington. He concurrently holds an active commissioning as Major in the United States Air Force Reserve Medical Corps, where he serves a deployable critical care aerospace physician with the 446th Aeromedical Staging Squadron based at Joint-Base Lewis McChord. In his current role as Principal Scientist at Amazon, Gupta provides clinical and strategic leadership to the company's internal and external COVID-19 response work, including overseeing the funding of clinical trials, expanding its work in public health through community-based initiatives, and ensuring the implementation of evidenced-based workplace health and safety protocols.
Jocelyn D. Chertoff, MD, MS, FACR, will take the Plenary Session stage on Wed., Nov. 29, from 1:30-2:30 p.m. CT to present "Understanding and Revitalizing the Radiology Workforce." Chertoff is Chair and Professor of Radiology, Professor of Obstetrics and Gynecology at Dartmouth Geisel School of Medicine.
Spotlight on Special Sessions:
A range of programming deliver Image Interpretation, Fast 5, Radiology Jeopardy, and RSNA/AAPM Symposium. Details follow.
Other special sessions planned during RSNA23 include the Image Interpretation Session, scheduled for Mon., Nov. 27, from 4:30–5:30 p.m. CT. The Image Interpretation Session offers a cross-disciplinary opportunity to test your knowledge beyond your area of expertise. Follow along as a panel of experts identify abnormal findings critical to making accurate diagnoses and recommending additional studies or procedures.
According to RSNA program planners, this session's presenters will be moderated by C. Douglas Phillips, MD, and include the following subspecialties and specialists: Neuroradiology: Majda M. Thurnher, MD; Head & Neck Radiology: Richard H. Wiggins III, MD; Abdominal Imaging: Aya Kamaya, MD; Musculoskeletal Radiology: Behrang Amini, MD, PhD; and Cardiothoracic Radiology: Prachi P. Agarwal, MD.
Described by the planning team as a crowd favorite, "Fast 5" session will take place on Tues., Nov. 28 from 10:30–11 a.m. CT. It consists of five-minute presentations on non-clinical topics. Selected speakers will take the Arie Crown Theater stage and share ideas that embrace the RSNA 2023 theme, Leading Through Change.
The popular Game Show session, titled "Oncology Imaging and Interventions: The Radiology Jeopardy" will take place on Wed., Nov. 29 from 11 a.m. – Noon CT. During this much-anticipated and always popular session, attendees are encouraged to join moderators Julius Chapiro, MD, PhD, and Anna Shapiro, MD, for an interactive, spirited and educational game show experience.
On the final day of RSNA23, Thurs., Nov. 30, from 11 a.m. – Noon CT, the "RSNA/AAPM Symposium: Together We Can Make a Difference" will focus on successful collaboration between radiologists and physicists in technical developments and clinical translations in medical imaging. Presenters include: Moderator Guang-Hong Chen, PhD; Ramsey Badawi, PhD - Total Body PET Imaging; Simon R. Cherry, PhD - Total Body PET Imaging (Technical); and Lorenzo Nardo, MD - Total Body PET Imaging (Clinical).
More information on RSNA 2023: www.rsna.org
Follow ITN for comprehensive RSNA 2023 news coverage.
---
If you enjoy this content, please share it with a colleague