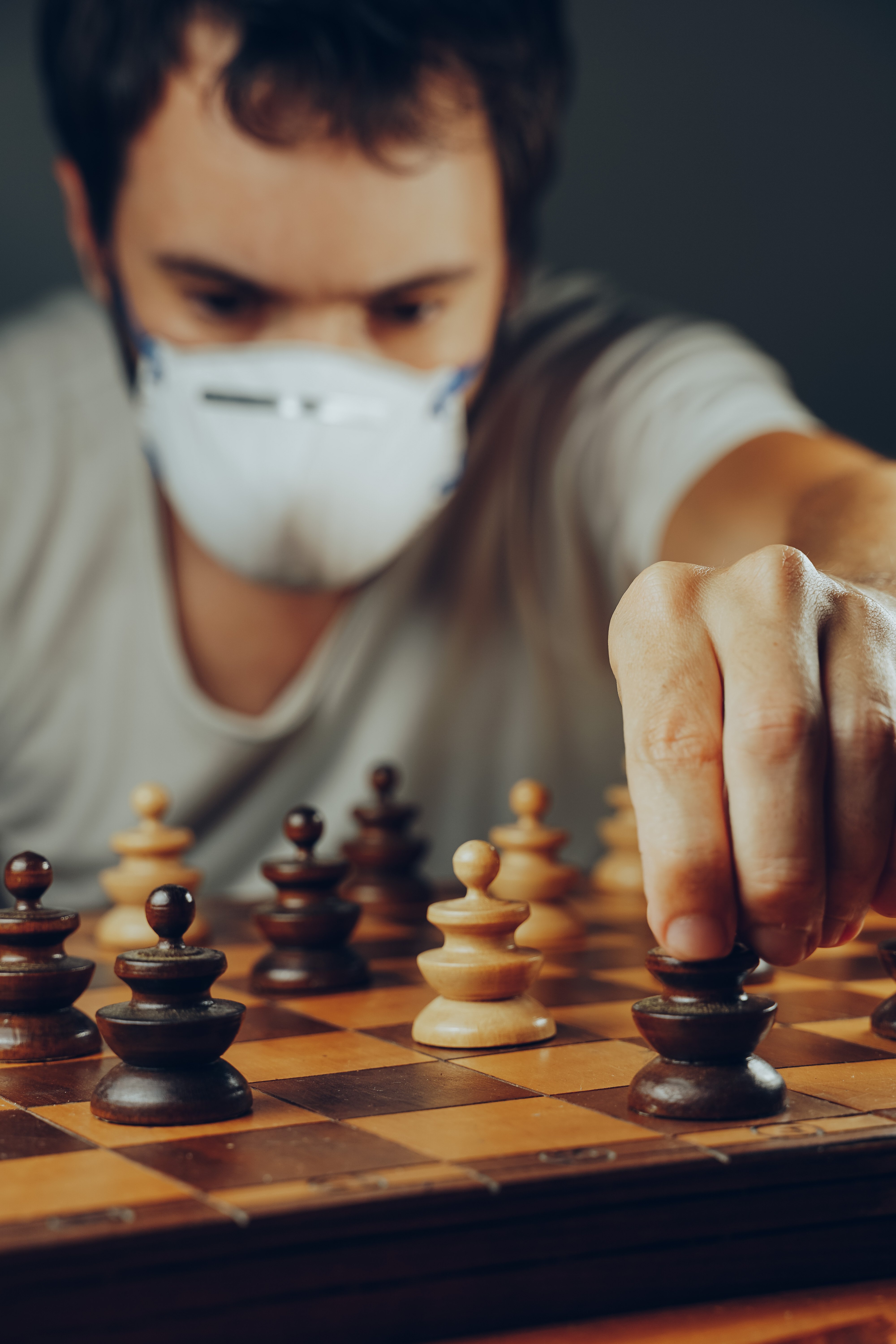 Getty Images
At the Radiological Society of North America's (RSNA) 2021 annual meeting in December, James Brink, MD, FACR, Radiologist-in-Chief at Massachusetts General Hospital, in Boston, Mass., and a Juan M. Taveras Professor of Radiology with Harvard Medical School, led a Plenary Session titled "Radiology in the Value-based Healthcare Arena: Player or Pawn?" There is no doubt that the concept of value is an ever-present thought in the mind of Brink. He likes to consider value in terms of the consumer industry, which he did often during the COVID-19 pandemic when he would engage with his children and their families, at various locations around the globe, playing Mario Kart and Nintendo together on Sundays to stay connected. The value of that product increased in their view, as it allowed for a global experience.
Value is best defined by the quality of the experience relative to cost. Quality entails accurate diagnoses and precise measurements, and experience being timely, convenient service and integrated care, he noted.
What Does Radiology Mean in the Value Equation?
He referenced a paper on "Radiology at the Helm of Value-Based Care Transformation: From Stewardship to Leadership." Published in the Journal of the American College of Radiology (JACR) by Pamela Johnson, MD, Johns Hopkins Health Center, with Yoshimi Anzai, MD, MPH, University of Utah Healthcare, offered this: "Radiology is at the epicenter of medical care and delivery, and radiologists are well-suited to coordinate care transformation even outside of our immediate specialty."
"If we don't actually engage as players in this value-based healthcare arena then other specialties and other organizations will be looking to define their role and we may become pawns in their initiatives, so it behooves us to participate as thoroughly and vigorously as we can," said Brink.
He noted insights delivered several years ago by Vivian Lee, MD, PhD, MBA, who gave an oration on driving value for imaging, where she said. "Radiologists must cement our value as the stewards of timely and accurate diagnoses; must be actively engaged core members of the care team. She added that the best measures of accurate and timely diagnoses must be embraced, and that transparency in these quality measures can accelerate transformation."
Elevating the Value of Imaging
Answering the question of "How do we elevate the value of our practice?" calls first for looking at how we eliminate low value imaging.
He was intrigued by the JAMA viewpoint in early 2021 where low value care was defined. It offered that organizational culture needs to be overcome to eliminate low value care. There is a need to develop policies and interventions to align motivations by focusing on biases, he noted, adding that the industry should avoid knee jerk reflex actions.
Notably, the pandemic did not make this easy. He offered, "We feel like our practice is crushed with enormous work burden, as we have seen a 20-30% increase in imaging volume at MGH in this year alone," adding, "Some of that volume growth may be related to low value exams that perhaps were not necessary. Perhaps the tool that can help eliminate low value imaging the most is decision support, on two fronts: that which is leveraged before imaging, and that leveraged by radiologists to help with most appropriate recommendations." 
Brink noted the CDS Legislation and Regulation stating: "By January 1, 2023, physicians must consult government-approved, evidence-based appropriate use criteria through a CDS system when ordering advanced diagnostic imaging exams (CT, MRI, NM and PET). This is presently in a 3-year educational and operations testing period, since January 1, 2020."
"This is an important means of eliminating low value imaging," said Brink. 
Brink noted a JAMA Viewpoint published April April 8, 2021, by Allison H. Oakes, PhD, and Thomas R. Radomski, MD, MS, on "Reducing Low-Value Care and Improving Health Care Value." It offered, "Low-value care, defined as the use of a health service for which the harms or costs outweigh the benefits, is a pervasive and enduring problem in the US. Enacting policies that limit reimbursement for low-value services is an important step in mitigating such care."
In order to eliminate low value imaging, there are multiple tools and considerations which Brink highlighted. Clinical Decision Support (CDS) before and after imaging; ACR Appropriateness; ACR Select, which helps eliminate low value imaging; the new legislation (effective January, 2023); and a Decision Support Tool to help guide us to recommend the most appropriate action.
Promoting High-value Imaging
"The value equation is analogous to radiology," contends Brink, adding, "If we do not engage as players, other specialties will and we may become pawns, so It behooves us to participate fully."
He reinforced how radiologists are continually drawing on lessons about improving quality with accurate diagnoses and precise measurements, as well as improving experience with timely and convenient service and integrating imaging care into the care continuum that the patient experiences. Addressing innovative ways to advance quality, he noted the role of artificial intelligence (AI) in improving care, and leveraging it to radiology's advantage is critical. He offered a deep dive into solutions, which answer the mandate for improving experiences and elevating value overall. A summary of those recommendations are presented below.
Value-based Care: Improving Experiences
Patient Engagement, by reducing missed care opportunities, and improving compliance with screening recommendations. This includes transportation assistance. Also, improving compliance with screening guidance, CT Lung Cancer Screening Initiative, including practice support and outreach, door to door visits to drive-up use of screenings.
Brink noted that most important in this continuum is that efforts are meaningless if people cannot understand the messaging. Addressing those issues could involve a screening campaign translated into hispanic for community, and a focus on vulnerable patients who may not be able to return for follow up visits.
Virtual care, enabling virtual consults and e-consults. Particularly in the pandemic, he noted this has transformed how we can best interact with our referring physicians and potentially even our patients. He referenced the virtual reading room, which Brigham & Women's Hospital developed as a byproduct of pandemic. "This will be a benefit for years to come, as it includes face to face interaction through video conferencing and screen share to review findings in real time for benefit of patient and referring physician," he reinforced.
Ambulatory access, which leads to improving throughput and decreasing both ED visits for imaging and length of stay in ER, which is perhaps the most important variable. Also, focusing on rads' ability to work with other specialties to improve access to all aspects of imaging and non-imaging care.
He noted how the Medical Analytics Group at MGH radiology program helped ER with length of stay by doing process mining, walk-throughs through ED, and discussions with staff and stakeholders to create unified data set with features that describe both the individual patients and the state of the ED in general. Machine learning models were used to determine what were the most important and impactful features that drove length of stay. Based on various AI predictive models, they combined those into a single predictive model (much like the way hurricanes are tracked). This shows us where we can focus our priorities to improve length of stay, and also gives us a strong metric to measure to know how well we are doing and keep track of benefits we are leveraging as we seek and implement process improvement initiatives. Reducing emergency department length of stay helps focus priorities and gives metric to show process improvements.
Care coordination is vital to ensuring seamless end-to-end care is being provided. This care coordination is such an important part — clinicians participating with care teams to make sure patients get the best care they can. He referred to this as "The Godfather of them all."
Brink elaborated on the importance of coordinating follow-up imaging. This entails addressing radiologist recommendations collaboratively. It also ensures clinically necessary diagnostic follow up recs are followed through, executed or modified, or at least a conscious decision is made to not do anything if that is most appropriate. It requires not only dedicated IT tools but collaboration among multiple care teams.
"The cumulative impact is that this improves patient safety and quality of care," offered Brink.
On Reducing Cost
We know cost is an important variable, Brink noted. "One thing that is universal is the site of service. We know there are lower cost alternatives to some of the high=cost options."
He noted published reports which show efficiencies gained and cost ratios with dramatic improvement from shifting to a clinic from a hospital. "When it comes to really making this work, we have to think beyond simply being individual hospitals or individual practices, but we need to think like health systems," reinforced Brink. 
To that end, he referenced a Harvard Business Review (HBR) article, dated Jan. 24, 2019, by Jeff Goldsmith, titled "What a health system is and isn't." The author wisely implores our systems to consider the following: "Be an operating company, not holding companies. At its core, be a clinical enterprise, not just a collection of assets. Next, provide patients and families with a seamless and consistent experience across the health system, and lastly, affirmatively control the delivered cost of care (control needless variation with best practices provided by point of care)."
A Focus on Global Strategies 
Brink addressed an important question he encourages all radiologists to consider. That is: What can we do as a profession, globally, to better position us as players in the value-based health care arena? 
He credited the European Society of Radiology for convening other professional organizations who participated in the development of multi-society expert statement, "Radiology in the Era of Value-Based Healthcare," on how we can participate in value-based health care. Published in the journal Radiology (Dec. 21, 2020), it highlights that radiologists are key members of the healthcare continuum and can contribute to moving to a value-based system. The Society expert statement included ACR, CAR, ESR, IS3R, RANZCR, and RSNA, and offered these key points:
•Value-based healthcare (VBH) is a framework for improving individual patient health outcomes per unit of expenditure.
•Radiology is a key component of healthcare, impacting greatly on patient outcomes, and must be considered a vital element of VBH.
•Embracing VBH principles, radiology can contribute to moving a value-driven system, where all investigations or interventions contribute to patient outcomes.
A subsequent viewpoint in JAMA (Oct. 6, 2020), "Radiology and Value-Based Health Care," was written by Brink, with Adrian Brady, MB, and John Slavotinek, MB. It highlighted more specifically what need be done for radiology to be seen as a creator of value:
•Breadth of contributions to patient care we provide must be understood;
•Radiology must work to quantify our effect on outcomes;
•Clinicians referring patients for radiological studies should have accountability for their effect on the cost of medical imaging (thereby helping lower the incidence of low value care);
•Managers who plan and provide resources for health care services must understand the cost of under-supplying radiology; and
•Radiologists must actively ensure that the use of radiological investigations is justified, appropriate, and ideally, evidence based. 
Imaging Value Equation
Brink closed the Plenary Session by reinforcing the Imaging Value Equation:
Value = Quality (accurate diagnoses and precise measurement) + Experience (timely, convenient service plus integrated care)/Cost (priceless)
"If we have done our job properly, then hopefully our cost will be priceless," he concluded.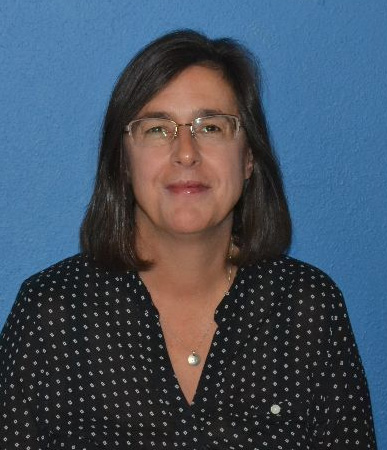 Christine Book is a Contributing Editor for Imaging Technology News, and has developed a variety of content for both ITN and Diagnostic and Interventional Cardiology (DAIC). Throughout her career, she has covered radiology, cardiology and other healthcare specialties, as well as emerging trends in artificial intelligence, sustainability and Software as a Service (SaaS) technology. In addition to her editorial experience, Christine's work has included generating national media coverage for organizations and brands, and managing marketing for multiple B2B publications. 
---
If you enjoy this content, please share it with a colleague