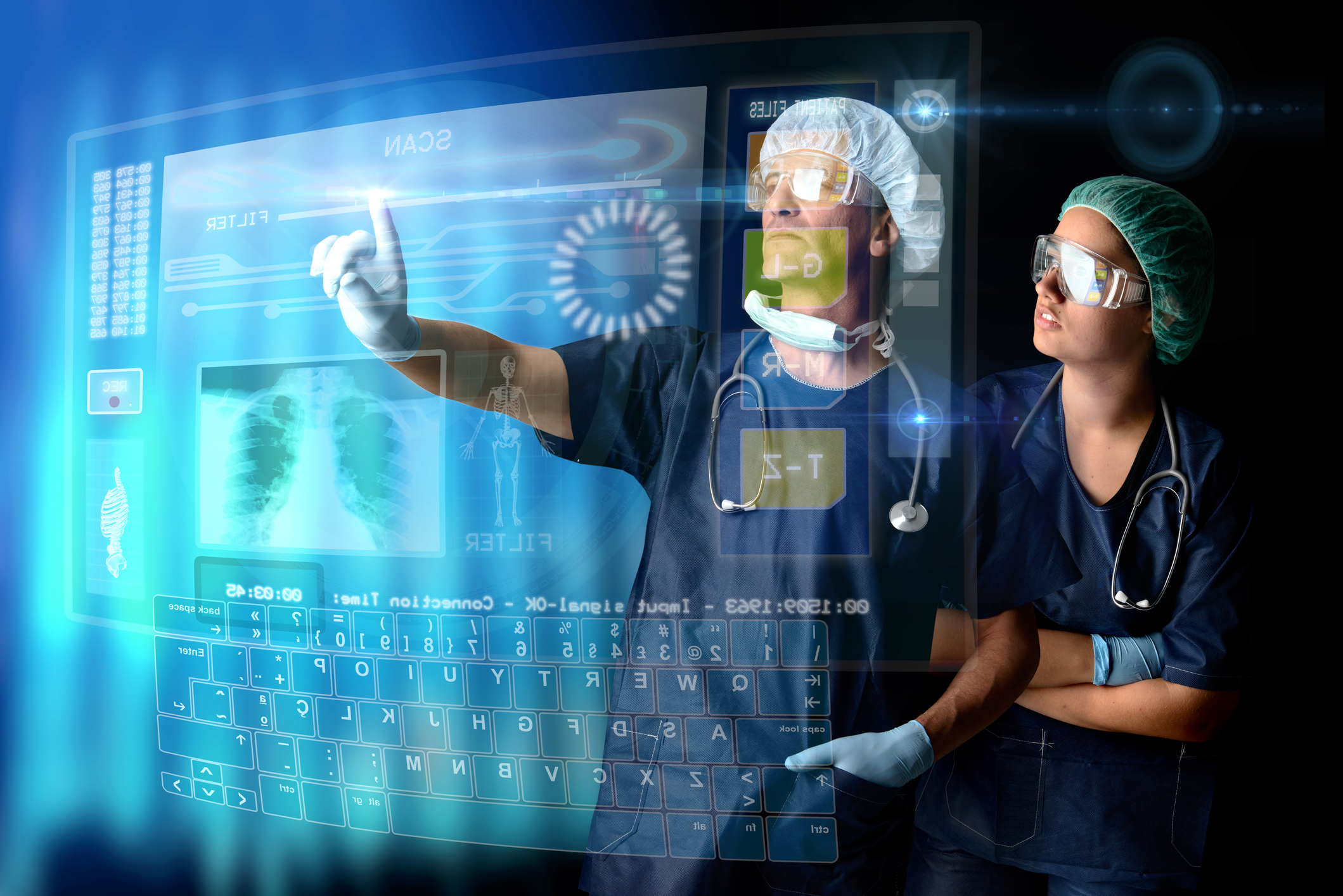 Image courtesy of Fujifilm
Is it time for you to replace your picture archiving and communication system (PACS)? Do you need a better solution? Our saturated market still has forces that raise this question across providers of all shapes and sizes. Legacy system deficiencies, disparate specialty PACS, the need to leverage a PACS for enterprise imaging, or even fearing the arc of success or failure of a current vendor can have those at system-level administration all the way to executive leadership wondering what path forward will provide the most stable, robust and competitive solution.
They seek a path to filling the need for an imaging solution that meets the ever-changing demands for how we deliver care and for the technology required to support their mission. The solution sought goes beyond just using a system, it is the approach of orchestrating data and system performance to create an integrated system solution that meets the organization's clinical needs from an imaging perspective.
The simple binary decision of choosing to stick with a current solution or performing a search for its replacement can now be approached with a portfolio of ideas and roadmaps. The goal should ultimately be to design an ecosystem that is intelligent, bridges technology gaps, optimizes deficiencies and brings better patient information to the clinician at the point of care, while also providing ways to distribute images to other users (including patients) in ways that demonstrate true value in healthcare. We live in a world where there is no "reset" button. Every project starts in the middle of another connected clinical system and we must be creative in finding ways to "start from here" and move to a better solution.
PACS and enterprise imaging vendors continue to iteratively innovate year-over-year to achieve and deliver better radiology tools and workflows, and are introducing other future-oriented, disruptive technologies, such as artificial intelligence (AI), to help enable clinical decision support. Much of the important work and technology being introduced into the imaging space facilitates making huge strides in bringing supplemental support to existing clinical system gaps and issues. These advances have opened an entirely new approach to PACS replacement that can reduce overall costs for replacement, introduce iterative approaches over often deeply disruptive implementation models, and can reduce overall reliance on vendor roadmaps and development cycles. This gives the consumer the opportunity to meet rapidly changing demands in how we manage our data, contextualize our imaging records, and provide access to missing or dark data elements. These allow us to manage our own destinies versus just participating in the endless cycle of selection, implementation, dissatisfaction, disaffection and the decision to do it all over again.
Understand the Real Problem Statement
Much of the business case or problem statement driving the idea for a PACS replacement can be anchored in shifts to the organizational structure, market position, delivery models to users (including both diagnostic specialists and clinical users), clinical system deficiencies and shifting demands for access. These areas are all important and need to be addressed at the technology platform level; while some are solved with top-down enterprise solutions, others require departmentally driven solutions. This combination of top-down and bottom-up shared collaboration has been largely overlooked in many first-round enterprise imaging solutions and approaches. There are any number of solutions on the market doing well at either the enterprise level or at the departmental level, but few have built success in solutions that leverage the value of each in an integrated way. Here is where many of the peripheral technologies have found market value for solutions or approaches to supplement or fill gaps in ways that allow systems to be optimized or mitigated to round out the solution portfolio. These tools can help propel an ecosystem toward a true integrated "system" that supports complex imaging workflows, bridges difficult technology gaps and provides users tools that bring the ability to manage, in real time, changes to the larger systems and environments.
Beginning with data orchestration tools and taking an opportunistic approach is the place to begin the conversation around PACS replacement. You may find that these tools (that provide image routing, fetching, distribution, normalization, system integration, etc.) can address issues to a sufficient level so that a system replacement is not necessary; you may find that implementing these tools will provide you near term "bridge" solutions that buy time and reduce replacement disruption. At the very least you may find that your selection process can be bolstered by having these tools that alleviate the need to find the "perfect" solution (which does not exist, by the way), as you are now using supplemental technology that can be leveraged to build and maintain a clinical system that meets the unique landscape and demands of your organization.
Image Federation as an Interoperability Definition
Retrieving images from multiple disparate locations is a standard requirement in an imaging workflow of nearly any size. A number of common use cases for this include disparate PACS due to mergers and acquisitions, disparate departmental PACS (radiology, cardiology, orthopedics), legacy systems that have never been migrated, or radiology groups reading across non-affiliated but geographically proximate sites with patient transience for the purpose of care or changing networks. These scenarios are all critically important to accommodate for the purpose of cost reduction (e.g., reduced duplicate imaging), but more important to ensure that a diagnosis is rendered based on a full patient record. Accomplishing this requires having the intelligence and technology in place that allows clinicians to pre-fetch and perform queries for a patient's imaging records across multiple locations.
Currently many large systems have the ability to perform some or all of these functions, but frequently they have limits that are often not discussed with customers. Database-driven queries and prefetches may only query for data that is known. If a patient arrives to a site and is registered as a new patient with perhaps a new address, all of the previous data that resides in the PACS directly across the street with a non-affiliated provider cannot be retrieved. Here is where the peripheral technologies that understand the complexities of these distributed scenarios are bringing deeply valuable solutions to bear. Querying beyond patient-aware data elements vastly improves the query results, and this query can span multiple systems so there is an immediate improvement in clinically relevant data that can be delivered to the radiologist or ED physician who is scrambling to contextualize a trauma or STAT patient. It shouldn't matter where data lives, the user should have or needs to have the ability to access and visualize data at the point of care in a way that appears seamless and longitudinal.
Geographical Distribution Solutions
Organizations are growing. The number of patients infused into the system from the Affordable Care Act, coupled with increases due to mergers and acquisitions, has led to population growth in those patients seeking care. To achieve growth and enable economies of scale, many organizations have grown wider geographical footprints and are tackling the challenges of rural care with Centers of Excellence and outreach programs, all of which have a heavier reliance on local clinics and telemedicine. The most difficult implementation area in a distributed care scenario is often associated with imaging. Image workflows, archaic or specialized transfer protocols (e.g., DICOM), plus image sizes and numbers, together create a deeply complex problem that requires intelligent solutions to facilitate image delivery in a way that ensures data integrity is clearly managed, networks are not overworked, smaller systems are not overwhelmed, and visualization performance meets the demands of the clinician at the point of viewing.
Most large-scale systems now have centralized databases managing image ingestion and archiving, as well as providing the intelligence for auditing and analytics. While this design creates a tremendous value for an enterprise with geographically distributed locations and imaging modalities, there can be serious deficiencies in how actual image objects are stored, managed and contextualized, especially with real time PHI changes, study modifications and access requirements. This is a critical problem that must be addressed for both patient care and technology optimization reasons. One obvious gap exists: Many systems leverage distributed gateways to manage DICOM ingestion with local caching solutions that also archive copies to a central storage location. While this is a viable way to alleviate network traffic by locating image copies near the acquisition site — which is where that image object will typically be retrieved to view — if there is no ability for the system to keep image object changes in context, there is a risk for patient misidentification or for viewing images out of context due to updated patient information that may not have been applied. Deploying peripheral solutions that ingest both DICOM and HL7 messages to/from the source system and can access an EMPI for correct patient identification is the best way to ensure all image copies viewed in distributed locations are always in context with the source system and central archive copies.
In geographically distributed or rural use cases there often exist limitations in network bandwidth; facilities are challenged with finding ways to achieve workarounds for sending images and studies to/from the central location, whether that be redundant archives across two data centers or a cloud-hosted solution. This problem has been solved by some vendors using peripheral technologies that provide DICOM-aware enhanced transfer protocols. It is commonly known how difficult large studies and images (e.g., CTAs, tomography and pathology) can be to send across bandwidth-limited networks. Now with DICOM-aware gateways or bridges, administrators have greater flexibility in how and when to send these studies, which improves their reading workflow management.
There also exist ways to route images based on clinical need or order type. "Having the ability to prioritize and send stroke protocols directly to the tele-neuro system improves response time and helps meet the American Heart Stroke program accreditation requirements; mitigating modalities that cannot resend structured reports can be accomplished by using peripheral systems, which enable us to achieve these workflow demands," said Eric Dittmar, enterprise imaging specialist for Freeport Health Network, Freeport, Ill. "Just having these types of image routing tools in place is giving us opportunities to improve the quality of care we can deliver on our own without having to consider large-scale system replacements." In this case, peripheral systems enabled Freeport to achieve enterprise goals and program certifications without significant organizational disruption.
Object Normalization Models
Imaging standards have achieved much to facilitate interoperability, but are a double-edged sword, as the same standards have long been known to also bring problems to interoperability. From study descriptions, to DICOM fields, to HL7 strings, everyone has found ways to leverage private tags and repurpose elements to either achieve better proprietary system performance or to create barriers to ease of interoperability and data liquidity. Some recent efforts in DICOMweb and other complementary web services solutions for HL7 (FHIR) — as well as the slow adopting but somewhat proactive IHE profile developments — continue to tackle these long-held obstacles of not just receiving data, but transforming data to make it useful in the current local environment. These difficulties have long disrupted display protocols for radiologists, limited visualization of a longitudinal patient record, and have created inconsistency in data integrity related to diagnostic and lossy compressed studies.
Normalization that utilizes robust tools, including image routing tools and the ability they provide to perform real-time data translation, can mitigate these difficulties to a great extent, as both bridge solutions as well as long-term architectural system components. There will always be new sources of data to be queried within the local environment and the rules of translation and normalization need to be managed locally to remediate ongoing challenges. While many vendors provide some level of functionality in assisting with this, finding a solution that can be locally managed, configured and leveraged to meet the demand is often the difference between storing accurate, accessible and valuable data and simply acquiring information that takes up space in your archive, but brings relatively little clinical value to your mission.
Data Migration as a Way of Life
Migrating data is another common and oft-derided effort that inherently takes up much time, energy and expense during PACS replacement. For years these efforts were managed by the vendors themselves, but in the last decade this area has grown into a specialty services market, with various vendors bringing forward new options for facilitating and managing archive migration. These options include rapid (or media-level) migrations, proactive (on-demand) migrations and self-service (user-run) migration tools. Much of the industry still approaches migration philosophically first and technically second. It makes sense in many cases to utilize a vendor to manage complex and large migrations. There are any number of potholes and risk exposures involved in migrating from a 10-year-old PACS or 5-year-old cardiology PACS. Knowing how data is stored, how data is managed, when studies are updated in the database, and how annotations and reports are managed and stored must all be clearly understood for a successful migration. There are also many smaller and simpler migrations that can take place over the lifecycle of a PACS implementation or replacement; migration activities that can facilitate more rapid deployment of replacement solutions and technologies.
This can include, for example, such things as pre-fetching relevant priors even before all priors have been migrated.
As hospitals continue to acquire practice and specialty groups, there are a growing number of small image repositories and there is often a strong business case to decommission these smaller, distributed systems. While an option is to rely on the PACS vendor to conduct this work, there are now tools available in the market which allow system administrators to manage migrations from legacy systems into the enterprise and primary PACS or archive. These tools help ensure that standards are followed, translations are carefully managed, and objects are available to view at the desktop for radiologists or any other clinicians looking for a longitudinal view of the patient record.
Investigate What Is Available
Do you need to replace your PACS? Maybe. Do you need to optimize toward a better solution? Probably. These decisions should be driven by knowledge of imaging platforms as well as what special tools or remediation technologies are available to simplify or solve your current problem statements. The saturation of our market has commoditized the large vendor solutions and budgeting for large-scale replacements can be a greater "ask" than leadership is willing to approve. Don't rely simply on the "lift and replace" model for solving your imaging problems. There are solutions and options all around us that are providing new ways to solve imaging problems, whether you are in need of a bridge strategy or just want to be sure that once you replace your legacy system, you have the flexibility and toolsets to make the transition as least disruptive as possible. You owe it to yourself to investigate the available tools that can both improve existing imaging data workflows, as well as facilitate or orchestrate the transitions involved in moving toward your evolving enterprise imaging objectives.
Jef Williams works as managing partner for Paragon Consulting Partners LLC, a consulting firm focused on medical imaging strategy, data management, technology deployment and operations management.
---
If you enjoy this content, please share it with a colleague