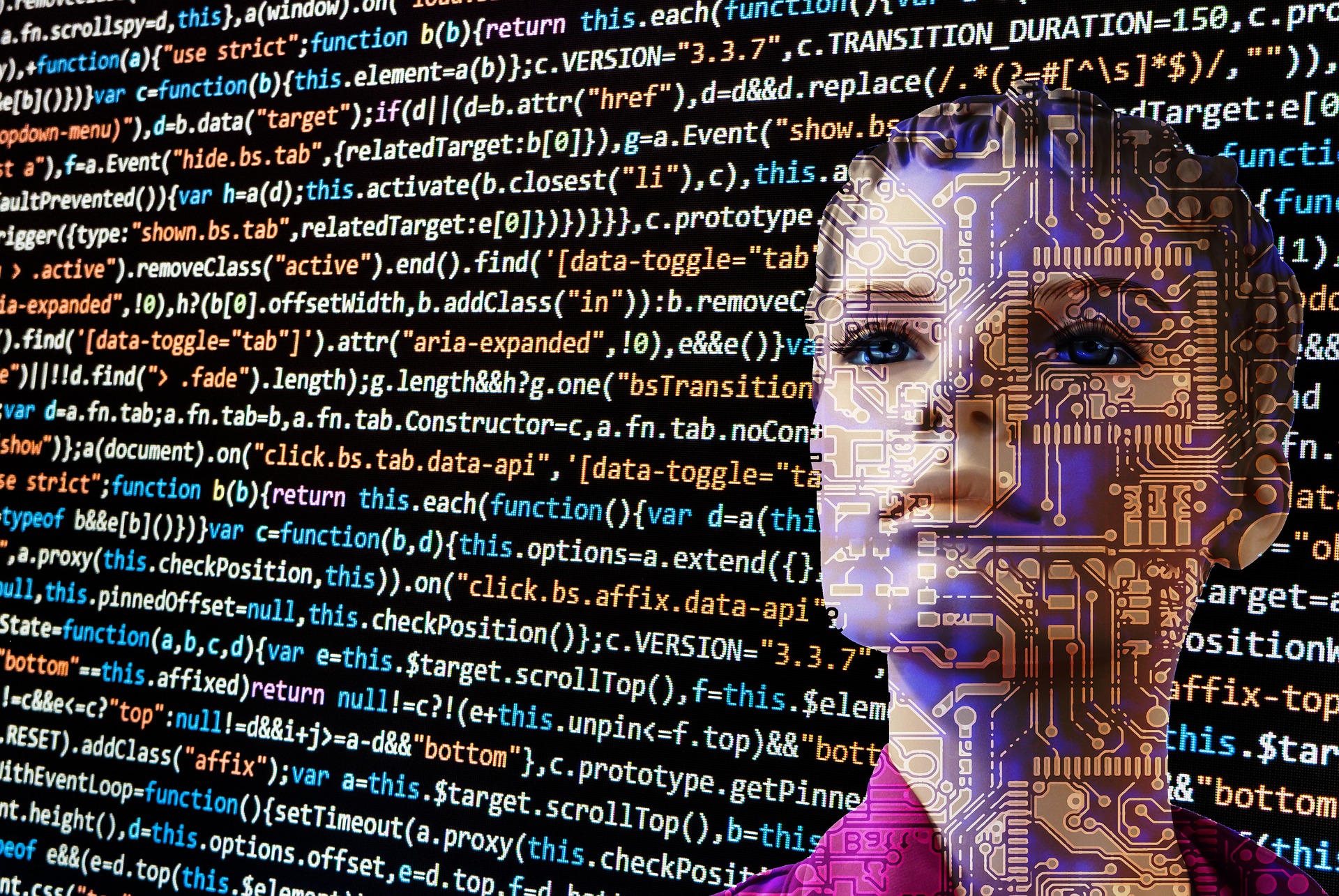 Graphic courtesy of Pixabay
Artificial intelligence (AI) may powerfully influence women's health. Two vendors at the Society for Breast Imaging (SBI)/American College of Radiology (ACR) Breast Imaging Symposium in early April — iCAD and GE Healthcare — described how this might evolve.
AI may fundamentally alter the discussion between clinicians and patients, empowering women to play a more active role in managing their breast health, according to Michael Klein, iCAD executive chairman and CEO. "Risk adaptive screening is where the field is moving," Klein said.
Potential of AI in Women's Health
In an interview with ITN, the iCAD chief executive described "risk characterization without the imaging." This might involve women completing questionnaires that would characterize risk factors. The answers, processed using an AI algorithm, might spot high-risk women on the basis of cited risk factors. Doing so, "may encourage more women to get a mammogram," Klein said.
Analyses may start out as snapshots of risk, but they would change over time to reflect changes that either reduce or increase risk of developing breast cancer. These are often lifestyle changes that may be put in place by the patients themselves.
The goal of AI, Klein said, is to personalize care by making sense of an increasingly large volume of data. "We would use the computer and analytics to correlate large data sets that may otherwise be challenging for physicians," he said.
Klein insisted that physicians would be part of the evaluation. "We can be descriptive and use predictive analytics, but we can't be prescriptive," he said. "Only the physician can be prescriptive."
Klein said that he expects awareness and personal empowerment to result from the implementation of AI software. "We will raise awareness in a patient community, but that awareness will be about getting screened," he said. (We will) "make the point that personalized screening is going to be about the patient."
Building on its exclusive partnership with researchers at The Karolinska Institutet in Stockholm, Sweden, iCAD may develop an AI algorithm that uses risk categories to suggest which women might benefit from additional or more frequent screening.
AI To Stratify Risk
GE Healthcare may also leverage risk stratification, potentially using its propriety AI platform, Edison, which was unveiled at RSNA 2018. The Edison platform is intended to support the application of AI tools to virtually any modality. Already it has been applied in digital X-ray in GE's development of the Critical Care Suite, comprised of AI algorithms that could assist physicians in their diagnosis of abnormalities affecting critically ill patients.
Edison might be applied to mammography, according to Agnes Berzsenyi, president and CEO of GE Healthcare's Women's Health, who described Edison as not only having the capacity to host different AI applications, but that "the Edison platform benefits developers."
The company has long worked with iCAD in the development of software compatible with GE mammography equipment. In 2007, for example, iCAD and GE officially announced an agreement to customize a version of iCAD's SecondLook Digital for GE Healthcare's Senographe and Seno Advantage systems. SecondLook Digital was described at the time as potentially helping radiologists distinguish cancers from other anomalies in the breast.
The partnership between the two companies is continuing. Klein said that, in an open architected world, "the market will decide" the best-of-breed capability.
"We are going to have an opportunity to present choice to the market," he said. "At the end of the day, that is what allows for great solutions."
Greg Freiherr is a contributing editor to Imaging Technology News (ITN). Over the past three decades, Freiherr has served as business and technology editor for publications in medical imaging, as well as consulted for vendors, professional organizations, academia, and financial institutions.
Related content:
iCAD Partnering With Karolinska Institutet Researchers on AI-based Breast Cancer Risk Prediction
iCAD Announces Positive Clinical Results for Artificial Intelligence Tomosynthesis Technology
GE Healthcare Unveils New Applications and Smart Devices Built on Edison Platform
VIDEO: Artificial Intelligence -GE Builds AI Applications on Edison Platform