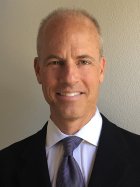 Jeffrey Hoffmeister, M.D.
When women reach age 40, an annual mammogram becomes a necessary part of their healthcare ritual — regardless if they have a predisposition to or symptoms of breast cancer. But mammograms are not the only tools in which doctors rely. Other technologies, including magnetic resonance imaging (MRI), are proving valuable for screening, diagnosing and monitoring breast cancer, adding more weapons to the arsenal for both detecting and fighting the disease.
While mammograms have long been considered the starting point in proactive breast healthcare, there are several other technologies that have important roles of their own, including:
Ultrasound — Shown to identify a larger proportion of invasive and node-negative cancers, ultrasound is a complement to mammograms, according to a 2015 study in the Journal of the National Cancer Institute (JNCI).
Digital breast tomosynthesis (DBT) — Also known as 3-D mammography, DBT acquires breast images in multiple 3-D slices, offering a much clearer picture than traditional 2-D mammography.
Positron emission tomography (PET) scans — Not for screening because of its limited ability to detect small tumors, these scans help in the evaluation of cancer once it has been diagnosed.
MRI — More commonly used in breast cancer diagnosis and staging, MRIs are evolving to address all aspects of breast health — from annual preventive care to monitoring the effectiveness of treatments.
MRI 101
Breast MRIs have only been one of the American Cancer Society's (ACR) screening recommendations for the last decade, suggested primarily for supplemental imaging for those women with the highest risks of breast cancer. MRIs use a combination of a large magnet and radio waves to produce images of organs and structures in the body. Breast MRIs can be more invasive than other tests because they usually require an IV-administered contrast agent that helps create clearer images by outlining abnormalities. And while MRIs often produce very detailed images of the breast and potential suspicious areas, this screening tends to be more expensive and insurance coverage varies.
Let's take a look at how MRIs are being used throughout the continuum of care.
Screening
Yearly mammograms are routine for women who are healthy, as a way to detect breast cancer early. This proactive care is designed to find the cancer before symptoms develop, when it is typically easier to treat.
However, mammograms are not always sufficient for some women, such as those with dense breasts. Up to half of women ages 40-74 have dense breasts, which means they are comprised of a higher percentage of breast and connective tissue. Women with the densest breasts have up to a six times greater chance of developing breast cancer. For these women, MRIs are being used to complement mammograms during annual screenings. Additionally, MRIs offer more detailed screenings for those who have BRCA1, BRCA2 or other genetic mutations, a history of breast cancer or have undergone radiation treatment to the chest area before age 30.
Diagnosis
If a woman has symptoms of breast cancer or her mammogram and/or ultrasound reveals something suspicious, her doctor should be quick to recommend the next step — a diagnostic test. The most common diagnostic test is a biopsy, which can determine if breast cancer is present, and gather more information about the cancer to determine the best course of treatment.
MRIs can be used to help doctors discover more about a confirmed mass, determine if the disease has spread and assist tumor staging or preoperative planning. A recent review noted that MRIs found evidence of additional disease in 16 percent of women undergoing the imaging before breast cancer surgery. MRIs are also useful for detecting cancer in the opposite breast, when undetected by a mammogram or clinical exam, or examining a breast if a woman is diagnosed with cancer of the lymph node in her armpit.
Monitoring
After breast cancer is diagnosed, surgery, radiation, chemotherapy or other procedures may be necessary, and an oncologist may potentially recommend a combination of these treatments.
As follow-ups to these procedures, MRIs have been shown to be effective in checking for breast cancer recurrence around the site of a lumpectomy. In these cases, there can be residual cancer outside the margins, and MRIs make it easier to determine whether the margins are negative or positive for cancer. MRIs also are used after breast conservation surgery, or to evaluate the effectiveness of chemotherapy and radiation therapy.
Breast MRIs are gaining importance in every stage of breast health — growing from their initial role in diagnosis and staging. Now, combined with regular mammograms, breast MRIs provide advanced screening options for women who are at high risk, enabling earlier detection and greater hope for successful outcomes.
Jeffrey Hoffmeister, M.D., is VP, Medical Director at iCAD. As VP, medical director, he has participated in developing mammographic AI solutions for 25 years. He has provided clinical insight to engineering and marketing teams and managed the design and implementation of clinical studies for FDA approval of mammographic AI products.
---
If you enjoy this content, please share it with a colleague