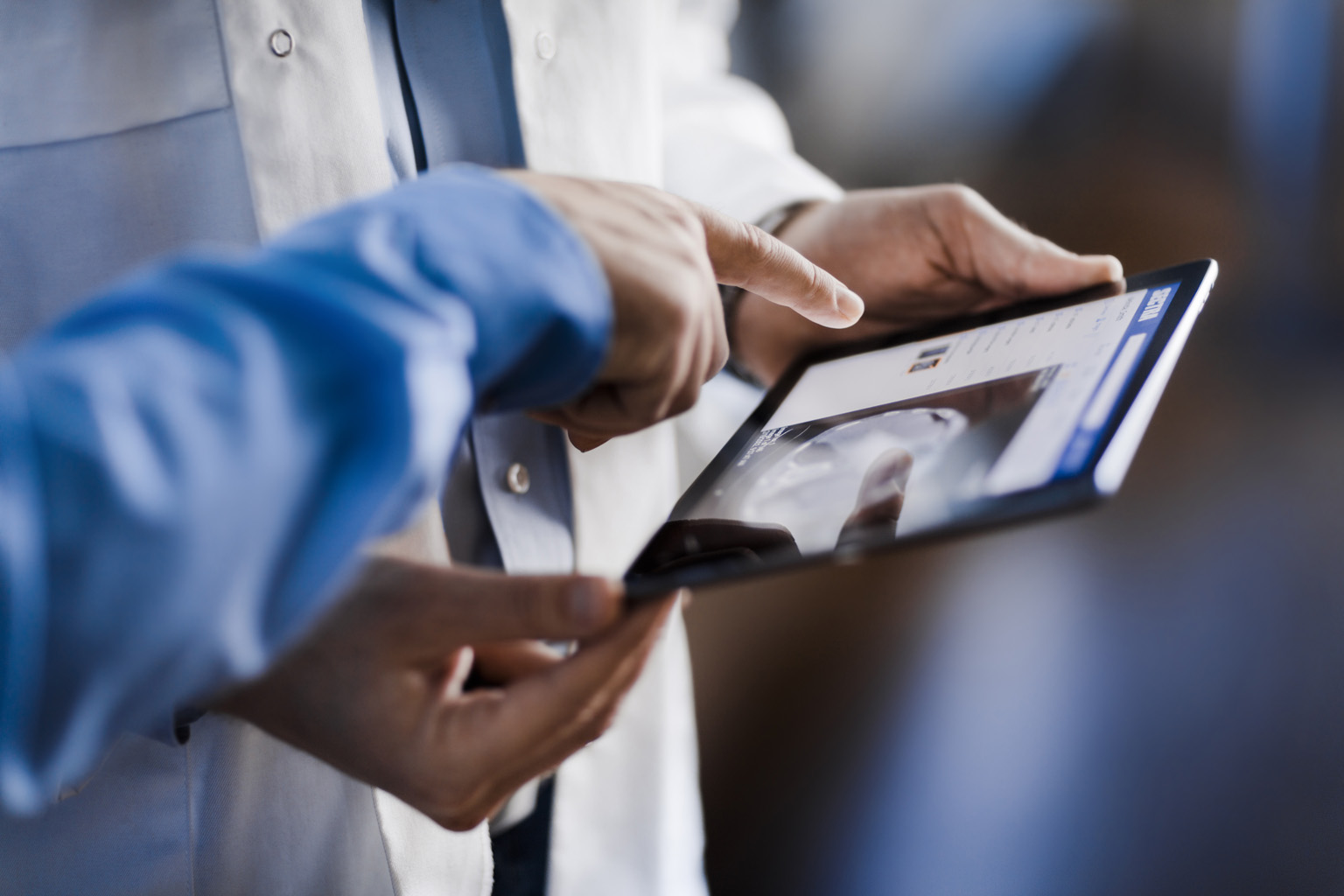 Remote viewing systems enable radiology images to be more easily shared around an enterprise, referring physicians and can enable access of mobile devices. Image courtesy of Sectra.
The trend toward consolidation in the healthcare industry continues to climb, with U.S. hospital mergers and acquisitions at their highest since 1999. In fact, a December PricewaterhouseCoopers report called 2016 "the year of merger mania," and we are only halfway through. Because of this surge in growth, efficient medical image management has become even more challenging as new entities cause system proliferation with no uniform, consolidated "home" for patient diagnostic imaging history to reside.
As a result, patients often are subjected to repetitive scans, increased wait and processing times, and to top if off an incomplete patient history to pass along to the attending physicians.
Stanford Children's Health and Weill Cornell Medicine have recently adopted DICOM Grid's platform. These healthcare leaders use its features to break down communication barriers across provider networks and optimize the patient experience by eliminating the need for repeat scans, reducing patient wait times and enabling white-glove consultation services online. In addition, their ability to exchange medical image data can be even more seamless because DICOM Grid has become one of the first organizations to commit to the RSNA Image Share Validation Program, a new initiative from the Radiological Society of North America (RSNA) designed to expand access to medical imaging and diagnostic reports.
RSNA, in collaboration with The Sequoia Project, introduced a conformity assessment program at its 2015 annual meeting that will help set the standard for consistency in the marketplace. The Image Share Validation Program will encourage the adoption of image-sharing capabilities by imaging vendors and radiology sites, expanding access to medical images and reports whenever and wherever they are needed. Image sharing improves physician and patient communication and more actively engages patients in their healthcare. RSNA states that improved access to imaging records will enable better-informed decisions about patient care and lead to more efficient utilization of imaging systems and improved patient safety by eliminating redundant radiology procedures. 
According to The Sequoia Project, the Image Share Validation Program will test the compliance of vendors' systems using quality standards determined most effective for accurate and efficient exchange of medical images, including those used in the RSNA Image Share Network. The program is said to be ideal for vendors of imaging systems such as reporting systems, radiology information systems (RIS) and picture archiving and communication systems (PACS) that wish to enable those systems to connect to networks for sharing images with providers and patients, or vendors of health information exchange (HIE) systems that wish to enhance their systems to exchange medical images and reports.
The Validation Program will build on the success of the RSNA Image Share Network, a nationwide imaging information exchange providing patient-focused image sharing. The society says that starting with a pilot testing program in 2016, RSNA will conduct validation testing of commercial systems for image sharing capabilities based on IHE profiles with the support of Mallinckrodt Institute of Radiology (MIR) at Washington University, St. Louis, and The Sequoia Project. Vendors who successfully pass the testing program will be allowed to use the RSNA Image Share Validation mark to show purchasers that their products have achieved compliance with the capabilities tested in the program. 
This pilot project is partially funded by the National Institute of Biomedical Imaging and Bioengineering (NIBIB), and the validation program is designed to be self-sustaining after its initial launch.
Acquisitions and Evolution
Hospitals aren't the only conglomerates acquiring and merging, however.
In January, Sectra acquired the Swedish company RxEye AB, which sells cloud-based IT services for efficient and secure remote viewing of medical images. Through its RxEye Cloud service, RxEye has built up a network for remote viewing of radiology and pathology images. 
Lexmark acquired Toronto-based Claron Technology Inc., including its NilRead line of medical image viewing, distribution, sharing and collaboration products, in January 2015. NilRead, a Web-based, zero-footprint enterprise diagnostic viewer, received 510(k) Class II clearance from the U.S. Food and Drug Administration (FDA) earlier this year. The viewer is available in multiple configurations covering different workflows, ranging from the distribution of imaging studies and reports within the enterprise to full primary interpretation workflows in decoupled enterprise image management implementations. It is part of Lexmark's Healthcare Content Management (HCM) suite of solutions designed to enhance a clinician's ability to make informed decisions by providing a comprehensive view of all relevant patient information in context of the patient.
Comparison Chart of Remote Viewing Systems
You can access a comparison chart of remote vewing systems  offered by various vendors www.itnonline.com/content/remote-viewing-systems. This requires a login, but it is free and only takes a minute to complete.