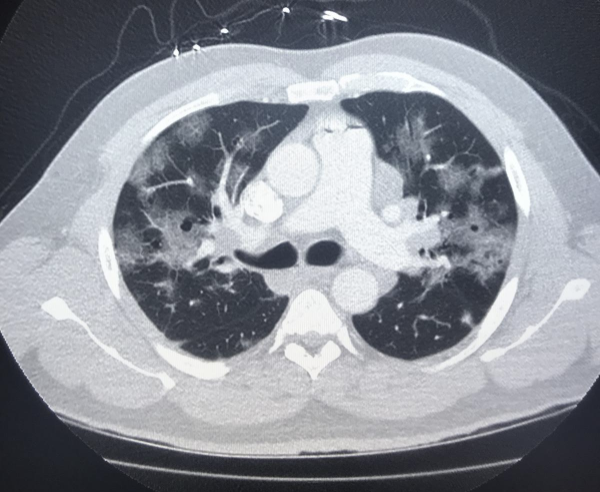 The use of cardiovascular computed tomography angiography (CCTA) is one of the areas that has seen a sudden increase in use and value since the start of the ongoing COVID-19 pandemic. While SARS-CoV-2 has significantly impacted cardiovascular care delivery, with a large reduction in elective diagnostic testing and face-to-face patient care, it also resulted in a necessary re-examination of how cardiac care is delivered. Alternative approaches, beyond traditional, entrenched clinical practice for cardiac imaging are discussed in a recent paper published in Radiology: Cardiothoracic Imaging.1
"In many ways, the COVID crisis has been like a crucible," the authors of the paper wrote. "Anything that is extraneous or unnecessary, anything that has gone on 'just because' gets melted away, leaving only that which is inherently of value and worth keeping."
The authors said telemedicine is showing cardiologists that not every patient needs to present in-person in order to have meaningful interactions for care. They said the same is true for an expanded clinical role of CCTA in ambulatory and acute care settings has been equally beneficial. However, they argue neither approach will be sustainable in the future unless the regulatory and reimbursement systems for care delivery can adapt to these innovative approaches.
"All of us at all of our institutions have developed over time systems that have either been reinforced by culture or payment mechanisms, but what the pandemic has allowed is a sort of rethinking of all of this and stripping things down to what really is effective and works," said one of the study authors Geoffrey Rose, M.D., president of Sanger Heart and Vascular Institute with Atrium Health, in Charlotte, N.C. He explained this includes the use of cardiac CT, point-of-care ultrasound and telemedicine.
CT's Emerging Role
"The role of CT and cardiology in COVID-19 is still very much to be learned in the midst of this pandemic," explained Society of Cardiovascular CT (SCCT) Vice President Ed Nicol, M.D., MBA, FSCCT, Royal Brompton and Chelsea and Westminster Hospitals, London, who offered an overview of the key takeaways at the SCCT 2020 meeting closing session. However, he said CT has emerged as one of the primary imaging modalities in the COVID era. The latest technical advances and trends in CT and the latest clinical study data were discussed at the SCCT 2020 virtual meeting in July.
He noted CT can be used to evaluate chest pain, etiology of LV dysfunction, new onset of heart failure or cardiomyopathy, evaluation of patients with possible angina and new arrhythmias. And, unlike echocardiography, it does not require clinicians to be in close proximity to patients being scanned. CT exams are also fast, helping reduce the exposure time spent with patients.
"When you reflect on what the question that is being asked, in the era of COVID, more than ever, COVID really needs to serve as a crucible for change in imaging. We need to be removing the layering of testing whenever possible, and we should avoid invasive testing when at all possible," said Jonathon Leipsic, M.D., MSCCT, chairman of the department of radiology for Providence Health Care, Vancouver Coastal Health and the vice chairman of research for the University of British Columbia Department of Radiology. He spoke in a session on CT use during the COVID era. "Historically, we may have wanted to do two tests, but perhaps now we have to consider getting by with only one, and one that does not involve invasive procedures or risk of aerosolizing."
He cited a July paper in JACC Cardiovascular Imaging,2 which he was a co-author, that cites the dangers of imaging patients in the COVID era and states that it is time to consider making changes to the practice before returning to "normal" imaging workflows. The article strongly suggests not using transesophageal echo (TEE) if other modalities such as CT can be used, and to look for alternatives for exercise stress.
"If you look at the text you can see across all these associate editors real thought leadership from the MR, nuclear and echo community, there was still in the text a clear emphasis that cardiac computed tomography angiography (CCTA) might have distinct advantages in the deceleration phase of the coronavirus pandemic for increased efficiency, safety and resource utilization," Leipsic said.
He said this is especially true of identifying coronary disease patients that can be treated conservatively. This includes excluding patients with high-risk anatomy or through the use of fractional flow reserve CT (FFR-CT) to exclude functionally significant lesions.
While a big proponent of cardiac CT angiography (CCTA), Leipsic said we still need to follow the guidelines, which include not using CCTA in the setting of known disease, extremes in calcium scores or in patients with poorly controlled heart rate.
References:
1. Michael Poon, Jonathon Leipsic, Michael Kim, Frederick Welt, Geoffrey Rose. Impact of Cardiovascular Care of COVID-19: Lessons Learned, Current Challenges, and Future Opportunities. Radiology: Cardiothoracic Imaging. Vol. 2, No. 4. Published Online July 23, 2020. https://pubs.rsna.org/doi/10.1148/ryct.2020200251.
2. William A. Zoghbi, Marcelo F. DiCarli,Ron Blankstein, et al. Multimodality Cardiovascular Imaging in the Midst of the COVID-19 Pandemic. Ramping Up Safely to a New Normal. JACC Cardiovasc Imaging. 2020 Jul; 13(7): 1615–1626. Published online 2020 Jun 12. doi: 10.1016/j.jcmg.2020.06.001. 
---
If you enjoy this content, please share it with a colleague