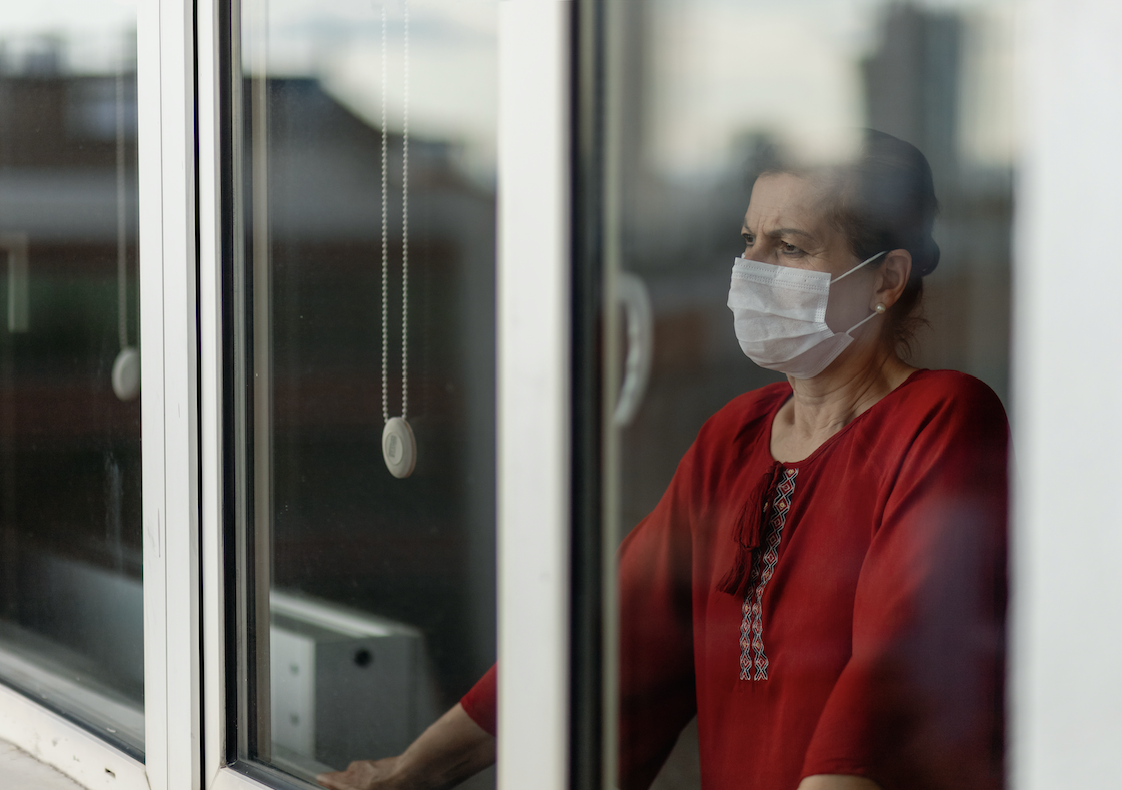 Getty Images
The challenges faced by hospitals during the COVID-19 pandemic have severely impacted cancer care. While the recommendations and guidelines put forth by organizations such as the Centers for Disease Control and Prevention (CDC) and the Public Health Agency of Canada have helped safeguard patients, staff and healthcare workers against the pandemic, they have also forced hospitals and clinics into the difficult position of attempting to do more with less, while prioritizing patients' care based on risk for poorer outcomes.
Significant Backlog in Medical Imaging
Out of necessity, doctors and specialists have been reassigned to COVID care. As best practice, hospitals have adjusted workflow and scheduling — while limiting entrances and areas of use — to minimize overcrowding and to ensure physical distancing is possible. Additional time has been allocated for appointments to reduce the possibility of overlapping procedures and lessen wait times, while also allowing for equipment and areas to be properly cleaned and disinfected after use. While necessary to mitigate the risk for infection, these safety measures have also led to fewer patients being seen and fewer procedures being performed. 
Early in the pandemic, breast cancer patients reported significant delays in treatment, and while the number of procedures has slowly begun to return to pre-pandemic levels, the resultant backlog of diagnoses and treatments will have dangerous implications for patients for years to come.
One study noted that "absent any prioritization and assuming all women with missed mammograms would seek to receive one after the resumption of non-urgent healthcare services, our estimates suggest that it would take 22 weeks to clear the queue in the best‐case scenario. In the worst‐case scenario, the queue would continue to grow, in which case providers would need to resort to prioritizing high‐risk patients and delaying low‐risk patients' screenings for a year or more." These delayed and missed screenings have been projected to result in more advanced stages of the disease at the time of diagnosis. 
In terms of delayed treatment, one study estimated that "a surgical delay of 12 weeks for all patients with breast cancer for a year (i.e., during COVID-19 lockdown and recovery) would lead to 1,400 excess deaths in the United Kingdom, 6,100 in the United States, 700 in Canada and 500 in Australia, assuming surgery is the first treatment in 83 per cent, and mortality without delay is 12 percent."
Alternative Solutions for Times of Crisis
As healthcare systems continue to face the global pandemic and the ongoing risks associated with delayed diagnoses and treatments, the solution to this diminished capacity and lowered efficiency does not solely lie in reversing course and rededicating healthcare workers and resources toward cancer care. Hospitals must explore new ways to treat patients while maintaining COVID safety protocols and quality of care. Without the intervention of administrators, the situation will continue to deteriorate as demand rises and cancer patient outcomes worsen.
One solution may lie in reducing the amount of time that patients need to spend in hospitals. Before the pandemic, the CDC had already estimated that approximately "1.7 million hospitalized patients annually acquire healthcare-associated infections while being treated for other health issues and that more than 98,000 patients (one in 17) die due to these." Despite the extensive safety measures undertaken, COVID-19 infections within hospital settings have only worsened the situation.
Telehealth has been identified as an effective method for breast cancer patients to interact with healthcare providers during the pandemic. Another way forward has been the use of remote appointments to provide initial screenings, offer second opinions and follow-up with patients will reduce the need for in-person consultations. The key to increasing capacity and efficiency in breast cancer surgery may lie in improving flexibility. Wire-guided techniques continue to be the standard in localization, despite the difficulties they present for patients and healthcare teams.
Wire-guided localization requires coordinated scheduling between the patient, radiologist, surgeon and pathologist. The delay or absence of any party will result in the procedure being postponed. Wire-guided techniques require a protruding wire to be implanted to mark the location of the lesion on the same day as the surgery; the patient must then wait at the hospital until the tumor can be removed. COVID-19 protocols have increased the length of all appointments and procedures, leading to a longer hospital stay and a heightened risk of infection. Unexpected emergencies and unforeseen circumstances may further extend this wait time.
The use of wire-free procedures has the benefit of decoupling localization from surgery, easing the limitations of scheduling for healthcare providers and increasing comfort and convenience for patients. These techniques involve a short procedure to implant a pellet-sized marker to locate the lesion. Patients can then leave the hospital and return at a later date for surgery. Radioactive seed localization allows for a five-day window between the two procedures, while the use of magnetic seeds increases that flexibility to 30 days due to a lack of radioactive decay. Wire-free techniques also lower the potential for inaccuracy or additional procedures caused by various complications such as wire migration or transection associated with wire-guided localization.
Wire-free procedures have also been shown to result in less severe pain and lower levels of anxiety for patients. Without having to follow the positioning of a protruding wire, surgeons also have greater control for the placement of the surgical scar, leading to better cosmetic outcomes. As hospitals and administrators explore methods to increase efficiency, it cannot come at the expense of patients' safety or experience. By better understanding patients' circumstances and addressing their concerns, healthcare providers can also lower the risk for regret and the potential for follow-up procedures.
The Toll on Essential Workers
Another consideration which must be taken into account is the toll on healthcare workers and staff as hospitals increase efficiency and capacity. The pandemic has already had a significant impact on their health and mental well-being. An American Society of Clinical Oncology Journal article noted that "Prior to COVID-19, burnout in oncology was a significant crisis. The realities of the COVID-19 cancer care era resulted in a multifold increase in oncologist distress because of numerous practice changes, intensified burnout, heightened moral distress and personal challenges (i.e. family stressors) produced by the pandemic." Physicians are being asked to have conversations with patients about postponing treatments and compromising their care based on available resources, which directly conflicts with their values, leading to moral distress.
Any changes in practice or protocol must factor in the burden on healthcare providers and hospitals. Wire-free techniques can significantly improve efficiency and capacity, but radioactive seed localization also requires licensure, equipment, additional radiology, surgery or pathology personnel and safety measures. Magnetic seed localization may be easier to adopt, but it will still require extensive training and practice, as well as the commitment of healthcare providers, before it can replace the use of standard wire-guided techniques.
COVID-19 and its emerging variants continue to pose a significant health risk to patients, healthcare workers and staff in hospital and clinical settings. As vaccines are administered across the country and around the world, breast cancer screenings and treatments are slowly returning to pre-pandemic levels, but a return to normalcy will not be enough to meet the oncoming surge caused by delays in care during the pandemic.
Hospitals must continue to explore innovative technology and new safety measures to increase efficiency and capacity to not only help healthcare systems brace for the impact of increased caseloads, but to also mitigate the risk for infection by ensuring patients are able to avoid unnecessary time spent in facilities. This will require a coordinated and concerted effort by administrators, healthcare providers and patients.
Administrators must maintain communication with their teams to ensure their mental health and personal needs are being met, while balancing resources and long-term financial projections. Healthcare providers must advocate for their own care, as well as their patients' best interests. Patients must better follow public health measures, get vaccinated, minimize their own risk for infection outside of clinical settings and communicate their needs to physicians.
Moving Forward Using Lessons Learned
The pandemic has had a devastating impact on healthcare as a whole, and cancer care in particular, but it has also presented an opportunity to re-examine the use of established techniques and consider new ways to improve how hospitals care for patients.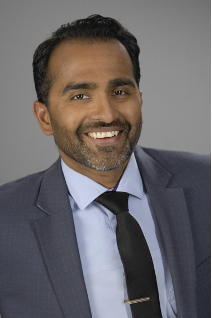 Ananth Ravi, Ph.D., MCCPM, is chief science and clinical officer, and co-founder of Molli Surgical. Ravi has a history of peer-reviewed research focused on improving image guidance for medical procedures ranging from radiation to surgical oncology techniques. His primary focus has been on making precision surgery simpler through targeted innovation and increasing access to high-quality care. Ravi is co-inventor on numerous patents, has authored several publications, and has garnered grants for medical device innovations. His commitment to improving the treatment process for patients inspired him to develop the magnetic tracking technology that resulted in the creation of Molli Surgical.
Related COVID-19 Cancer-care Information:
Female Breast Cancer Surpasses Lung as the Most Commonly Diagnosed Cancer Worldwide
Johns Hopkins Medicine Expert Weighs Devastating Impact of COVID-19 on Healthcare Workers
Radiation Oncologists Urge Congress to Advance Bills That Protect Patient Access to Cancer Care During Pandemic
---
If you enjoy this content, please share it with a colleague