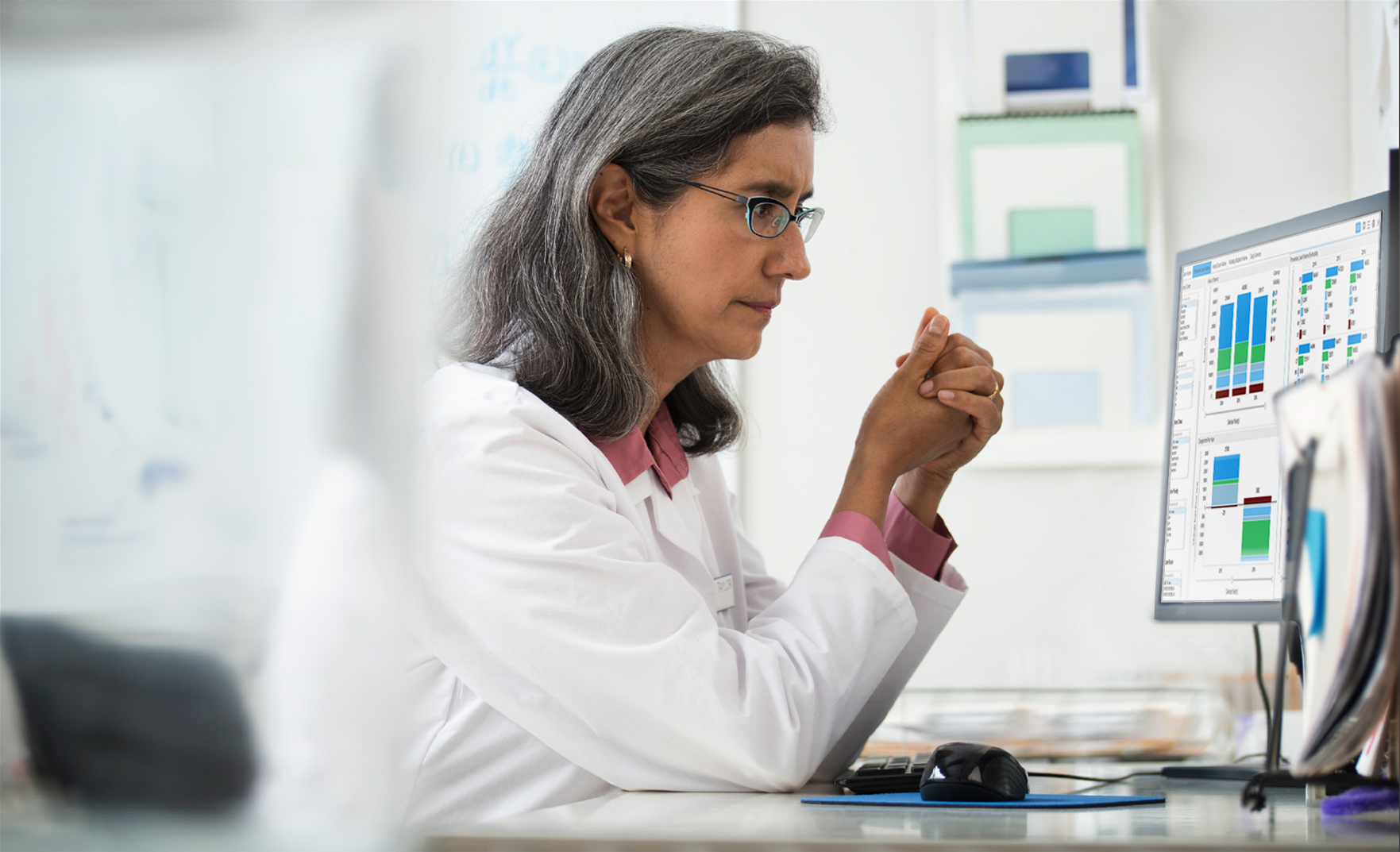 The Department of Radiology at Virginia Commonwealth University (VCU) Medical Center, the level 1 trauma center of VCU Health System located in downtown Richmond, Va., is at the forefront of academic radiology. With a wide range of exciting clinical, technological, educational and research initiatives, VCU Medical Center continues to be a leader of academic radiology departments and can provide patients with the best quality service available. Their clinical excellence is complemented by investments in state-of-the-art equipment and digital technology.
Realizing that new tools to help access and visualize critical operational data were required, VCU Medical Center partnered with Change Healthcare to develop Imaging Analytics for Radiology, a cloud-based solution that addresses the unique needs of radiology departments. VCU Medical Center has worked with Change Healthcare to develop visualizations that help monitor productivity, maintain quality and optimize operations. Change Healthcare Imaging Analytics for Radiology allows users to analyze turnaround times, map and track RVUs and drill down into modality utilization and volume statistics.
A recent enhancement is the Real-Time Dashboard now in use at VCU Medical Center. It allows departmental leadership to set KPIs or thresholds and monitor the full radiology workflow. By highlighting delays and facilitating corrective action in real-time, the Real-Time Dashboard can help prevent exams from falling through the cracks. "The real-time dashboard allows me to address workflow issues that are occurring in the department. In two minutes or less, I can obtain a snapshot of where everything sits and see if I need to escalate an issue with one of the managers," said Sharon Gibbs, director of radiology at VCU Medical Center.
Since implementing the Real-Time Dashboard, VCU Medical Center has trained supervisors and staff in its use and plans to train at least 50 more users in the future. "Now that we have supervisors and managers coming on board we are using the Real-Time Dashboard more and more," said Gibbs. The dashboard is used both to monitor high-level exam progress but also includes dedicated views for unique use cases. One example of this is emergency department view.
The Throughput Coordinator is using the Real-Time Dashboard to help manage the interruptions to clinical staff. "There's evidence that shows how detrimental interruptions are to concentration, quality and throughput," stated Gibbs. The Real-Time Dashboard helps the coordinator determine when certain exams are nearing their defined threshold and act only when necessary to help ensure they are moved through the exam flow.
Change Healthcare Imaging Analytics for Radiology also supports the generation of intelligently designed visualizations that can support business decisions by accessing and exporting data for presentation. With these visualizations, Gibbs expects to show the VCU Health organization how the Throughput Coordinator position improves quality, throughput and turnaround times — during the hours he's working.
"VCU Medical Center has been a helpful partner during the development of imaging analytics for radiology," said Matthew Ward, product manager for Change Healthcare Imaging Analytics. "Their input has been valuable, and we look forward to continuing our partnership. Together VCU Medical Center and Change Healthcare are working to help solve the business problems in the imaging space and develop new and exciting features for Change Healthcare Imaging Analytics for Radiology."
"I am pleased with the outcomes that we have realized. The Real-Time Dashboard has helped relieve one of my biggest headaches — which is knowing what's going on in the department at any given time," concluded Gibbs.
Case study supplied by Change Healthcare.