Vendor Neutral Archive (VNA)
A vendor neutral archive (VNA) stores medical images and documents in a standard format so they can be accessed by other systems.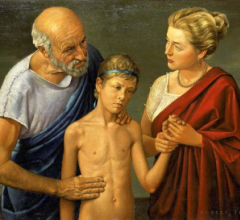 Hippocrates Examining a Child, a painting by Robert Thom, 1950s. Illustration courtesy National Library of Medicine (no changes per creative commons)
Hippocrates viewed the patient as a whole. Today physicians tend to see the patient as a collection of parts —...