Getty Images
"Zero-COVID" policies have had a massive impact around the world. One consequence has been the recent global shortage in iohexol iodinated contrast media (ICM) due to the temporary closure of one manufacturing facility in Shanghai. ICM is a key component in imaging procedures like computed tomography (CT) scans and some X-rays. The iodine enables physicians to study different structures in the body and identify potential concerns, such as blood clots and potential cancers.
ICM production is finally ramping back up with the opening of major pharmaceutical facilities. Physicians won't have to ration scans as much and miss potentially life-altering diagnoses. However, the ICM shortage has highlighted an underlying problem within the U.S. medical imaging landscape — our medical imaging networks are still fragmented and siloed. Duplicative scans are common. Healthcare providers often don't have the tools to share images with other medical professionals, which leads to higher healthcare costs and more patient exposure to radiation. Obviously, these are poor outcomes for all stakeholders — patients, providers and administrators.
The contrast shortage exacerbated these underlying issues, bringing attention to the need for a better long-term solution. What we need going forward is more than a return to normal ICM production levels, although that will be helpful. We must enhance collaboration and data-sharing across medical imaging networks to eliminate unnecessary spending and repetitive services. Imaging professionals — radiologists, X-ray techs, CT techs, and others — must be able to access patient imaging and share valuable insights with their peers. This is how we improve care delivery.
So how do we accomplish this? By using technology to enable collaborative and connected imaging networks.
The Connected Imaging Network
A connected imaging network is one in which providers have greater visibility into a complete patient history, as well as where they will go next. Imaging professionals today frequently have little context around what healthcare services a patient has received leading up to the current encounter. Consequently, they must conduct their own diagnostic tests and evaluations to ensure patients receive the care they need.
In a connected imaging network, physicians don't have to redo this work.
For instance, radiologists can access what others in the network have already done and make decisions accordingly. They can consult peers about specific patients, meaningfully inform existing care plans, and progress forward. Further, radiologists can seamlessly share insights with downstream specialists and care teams. This is how health systems provide comprehensive and seamless care to their patients.
Of course, all this must happen in accordance with modern privacy standards (e.g., HIPAA, GDPR, and so on). Imaging data must be accessible, but only to the people involved in the care of a specific patient. Fortunately, building connected imaging networks is easy if you have a cloud image exchange solution built specifically for radiology workflows.
Building a Connected Imaging Network
Cloud solutions now exist that allow healthcare providers to quickly share and exchange medical imaging across disparate healthcare systems and geographic locations, enabling access only to those who have proper authorization. The most sophisticated platforms also come with automation capabilities that help healthcare teams to streamline outside imaging workflow and avoid excessive manual processes. This saves time, reduces human error and accelerates care delivery.
In-network providers can start care planning faster. Moreover, non-clinical teams, like those involved in billing and insurance, can keep up with the medical services provided and mitigate administrative bottlenecks. Pharmaceutical groups can also enroll patients faster in clinical trials, getting them access to important drugs and treatments much earlier.
These are just a few real-world examples of the ways in which instant medical image-sharing fixes longstanding inefficiencies. We no longer have to accept siloed medical imaging care. We have the technology to distribute crucial healthcare data across departments and clinics without compromising patient safety or privacy.
At a time when many medical imaging professionals are still affected by the ICM shortage, connected imaging networks offer a compelling alternative. The right cloud image exchange solution can alleviate pressure related to rationing scans and missing diagnoses. More importantly, connected imaging technology can help clinics across the country break down barriers to care that have long prevented physicians from working together for the sake of their patients.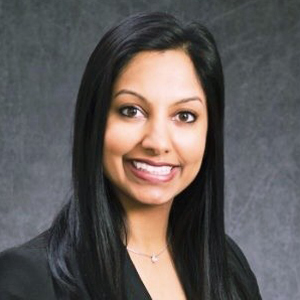 Sheela Agarwal, MD, is Chief Medical Information Officer for Diagnostic Imaging at Nuance Communications. She is an experienced leader with a history of working in academics and industry, has written multiple AI-related publications through her work with the American College of Radiology DSI, and was recently involved in establishing "AI Central," the FDA-cleared Algorithm Catalog.
Related Content of MRI Gadolinium Concerns
Contrast Media Supply Shortage: How and What Now?
AJR Publishes Best Practices for Iodinated Contrast Media Shortage
Voluntary Dismissal of Chuck Norris Gadolinium Case Involving Bracco
VIDEO: How Serious is MRI Gadolinium Retention in the Brain and Body? An interview with Max Wintermark, M.D.
VIDEO "Big Concerns Remain for MRI Gadolinium Contrast Safety at RSNA 2017," An interview with Emanuel Kanal, M.D.
Radiology Has Failed to Properly Assess or Track MRI Gadolinium Contrast Safety
Recent Developments in Contrast Media
FDA Committee Votes to Expand Warning Labels on Gadolinium-Based Contrast Agents
European Medicines Agency Issues Update on Gadolinium Contrast Agents
---
If you enjoy this content, please share it with a colleague