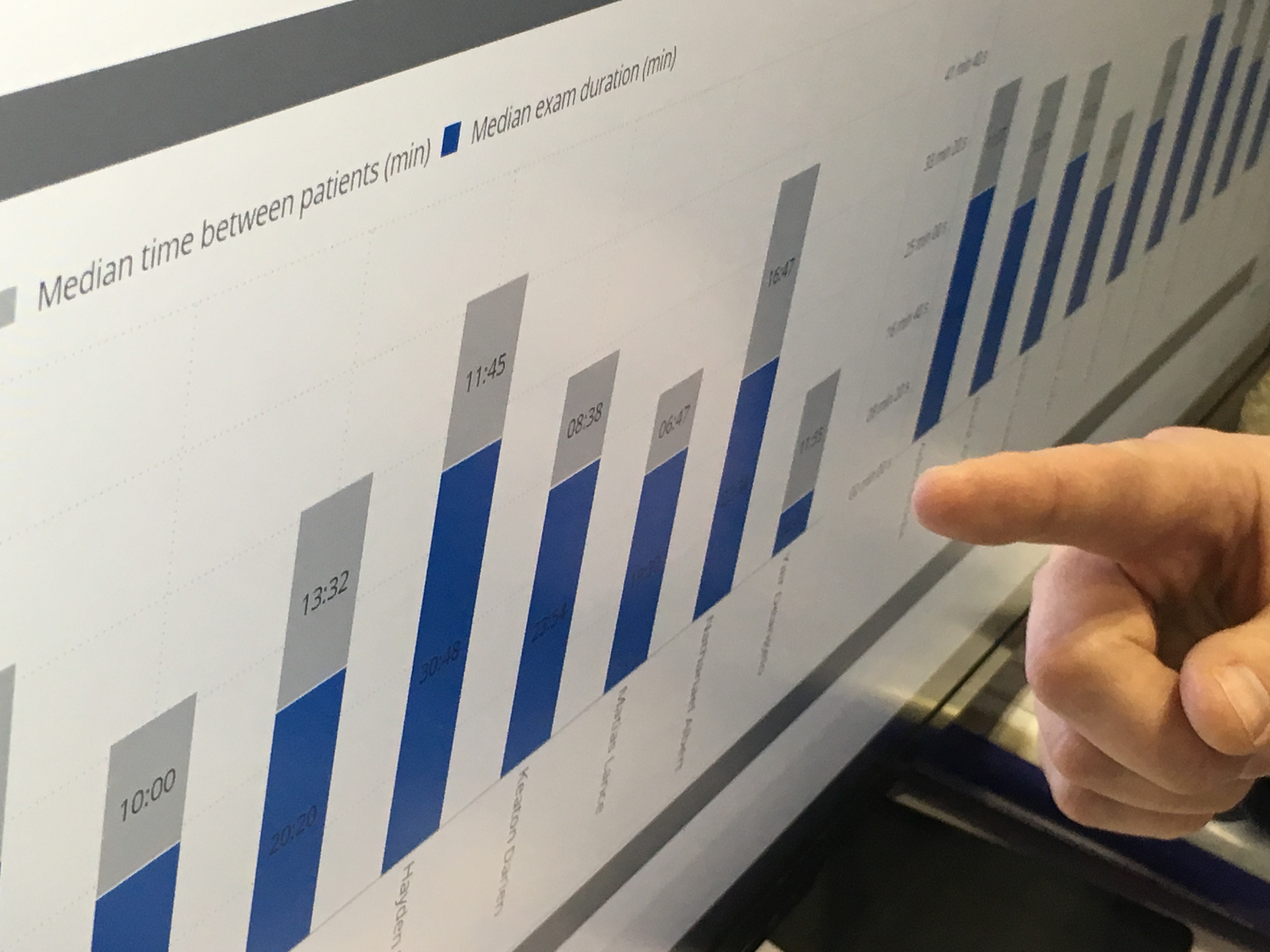 According to IBM, the world creates 2.5 quintillion bytes of data daily. A large chunk of this data is healthcare information. Medical data continues to expand whether from genomic testing and large imaging studies, to billions of payment transactions. All of this data represents a strong match for advanced systems analysis.
Bill Gates previously said, "A breakthrough in machine learning would be worth 10 Microsofts." Both the front-end of imaging workflows and the back-end of healthcare revenue cycle management (RCM) stand to reap the rewards of big data analytics and artificial intelligence (AI). 
Imaging Workflow Ecosystem Challenges
Imaging clinicians must carefully balance competing time and resource demands. Common challenges include:
   • Increasing study volume per reading radiologist
   • Decreasing misdiagnoses
   • Dealing with large increases in secondary study volumes
Healthcare Revenue Cycle Challenges
Today, health systems are also examining how to tackle an expanding amount of imaging data contained in electronic medical records and billing systems. Data issues related to RCM include:
   • Missing or inaccurate charges 
   • Data consolidation across multiple payment vendors
   • Overburdened financial support service staffs
   • Manual data entry errors 
   • Disconnected silos of care and information
   • Data transfer timing delays 
Thankfully, machine learning presents a way to determine and analyze data patterns, which in turn can enhance imaging workflows and the healthcare revenue cycle. Hospitals already use AI applications and big data analysis for
insurance pre-certifications,
denial prediction, and ICD-10 billing code verification. 
Using AI to Solve Imaging Workflow Challenges
The last challenge in implementing a successful enterprise imaging solution, after leaping connectivity and various interoperability hurdles, is adding intelligence and machine learning applications.  
Companies are developing AI intelligent assistants using machine vision, deep learning, computer-aided diagnosis (CAD) and other advanced proprietary algorithms, on the clinician-facing front end, and for imaging workflow and storage needs. AI applications span across multiple disease states from cardiovascular disease monitoring to lung and prostate cancer detection.  
"Advances in AI imaging tools, and the workflow engines that power them, enable clinicians to make better diagnoses and provide efficacious treatments across a wide array of disease states," said Beau Jones, COO of DataFirst, developer of the SilverBack workflow engine.
Big Data Can Help Solve Healthcare Revenue Leakage Issues
It is true that health systems have processes to pinpoint revenue leakage, but many are not efficient. For example, manual audit reviews are cumbersome, time-consuming and can even be inconsistent because of data silos. And, rules-based systems, such as bill scrubbers, often can only find pre-identified errors. 
Healthcare systems and imaging centers typically lose 1 to 5 percent of net revenue due to leakage and this will likely grow with ICD-10,  the Accountable Care Act (ACA), and more out-of-pocket payments. To combat revenue leakage, a closer look must be given to analytics-based systems using big data and machine learning.
Billing data (such as diagnostics attributes, procedure attributes, billing code attributes, charge code attributes and hospital history) can be synthesized to build a database. Present cases can be aligned with past cases, so any variances can be examined. 
Tackling Vendor Management
When thinking about using big data, back-end processes, such as billing, cannot be ignored. Most healthcare organizations engage in a complicated receivables process involving multiple vendors. These vendors work with healthcare organizations on boutique processes ranging from payer denials to patient collections.  
Big data can help motivate employees, enhance the patient financial experience, and enrich a hospital's financial health. Data-driven decision models can streamline revenue cycle processes and financial operations to improve patient communications and profits.
Vendor management of a variety of providers is challenge because each as its own methodology, interface and data types. How do healthcare organizations ensure that their vendors are identifying incorrect statements and charging the right rates? The answer again is big data.
Pulling data from each vendor (instead of utilizing vendor spreadsheets and reports) offers a tremendous benefit allowing hospitals to comb through information about vendors and realize trends. This includes vendor performance data, such as screening rates, cycle times, rejection reason summaries, and in-house application summaries. 
This provides an opportunity for health systems to provide vendors with valuable feedback which can lead to corrective actions for improved patient satisfaction ratings. Data science and machine learning in combination with frontline expertise helps receivables operations run smoother and even more profitably.
Shifting to Value-Based Imaging
Recent advances in front-end imaging workflows, enterprise imaging engines, and back-end revenue cycle process all stand to support the American College of Radiology's (ACR) Imaging 3.0 Initiative by delivering systems that enable AI applications to work across modalities, optimizing practice management and patient care.
Editor's note: Author April Wilson is the vice president of marketing and analytics for RevSpring. The company predicts payment outcomes so they can be improved, transforming complex financial workflows into intuitive financial pathways.
---
If you enjoy this content, please share it with a colleague