Getty Images
I have had the privilege of watching our industry grow and evolve over the past 20 years. My introduction to the imaging space was assisting in the transformation of a hospital system from film-driven to PACS-driven imaging workflow. Over the course of the last two decades, I have seen the proliferation of PACS solutions become the standard in our industry. I've also watched as Imaging 3.0 and deconstructed solutions shift away from vendor-centric solutions to the innovative implementation of new technologies that better achieve the workflow and clinical outcomes that empower radiologists to do their best work.
Over the past several years there has been a growing need to think differently about how our industry addresses the problem statements related to delivering care, relieving radiologist burnout and addressing the ongoing challenges of reduced reimbursement. A common theme in working with radiology groups of all shapes and sizes across North America is the frustration associated with adapting to the technology environment that supports radiology as a practice.
The Rise of Technology in Medical Imaging
PACS is a solution that has historically been provided by vendors as a self-contained ecosystem. Historically, selecting a PACS vendor was critical because the vendor solution defined the capabilities and the workflow models for all its users. Determining which vendor could provide the best platform for a particular set of problem statements, needs and requirements was critical because of this. The decision to go with a particular vendor was almost always based on the 80/20 rule. If a vendor could accommodate 80 percent of the needs of the organization, users were expected to suffer the 20 percent that made their job more difficult due to the limitations of the given platform. In essence, radiology users were expected to adapt to the software that was selected. And while vendors each had models for user feedback to inform roadmaps, it is common knowledge that those features often would take months, and even years, to be fully realized as a market available option.
The rise of technology like vendor neutral archives (VNA), workflow orchestrators and the philosophical shift toward Imaging 3.0 as well as deconstructed PACS changed the rules of the game. I believe the rise of these technologies was largely driven by the frustration of the technology users having limited control and how their technology was deployed, leveraged and used.
A Noticeable Industry Shift in Radiology
The demands on radiologists have become more complex which has led to the need to have greater control over how technology supports the goals and objectives of the organization. Being able to shape the technology to support the clinical and organizational goals is now essentially a requirement to ensure short- and long-term success. In other words, the industry shifting away from users adapting to the technology toward the technology adapting to the users.
This shift comes with its own set of challenges. It is no secret that there is a dearth of resources in healthcare IT to support complex technology ecosystem systems. I continue to field calls from hospitals and practices across the U.S. looking for qualified employees that can support their customized technical environments and understand the industry standards (DICOM, HL7, IHE) associated with imaging. In addition, there continue to be the ongoing challenges of IT collaboration across radiology groups and the IT teams that work within their client hospital sites.
There also continues to be the challenge of a multi-vendor environment where integration requires elegant and well scripted application programming interfaces (API). And while the industry continues to move toward better integration, it is not uncommon to experience challenges in realizing a seamless user experience in a multi-vendor or deconstructed model.
But the future is bright. Our challenges and frustrations are part of maturing as an industry and driving innovation toward superior outcomes. The work many of us are doing in designing and deploying technology that is shaped by the needs of the user is much more exciting than implementing a PACS. We are being pulled by the adoption of AI and workflow orchestration, and we are being pushed by declining reimbursements and the need to do more with less. These forces will continue to shape how we define ourselves, our practices and who we want to become. And while technology in and of itself is rarely the answer, it is inherently integrated into the solutions we implement that will help us achieve our goals and objectives.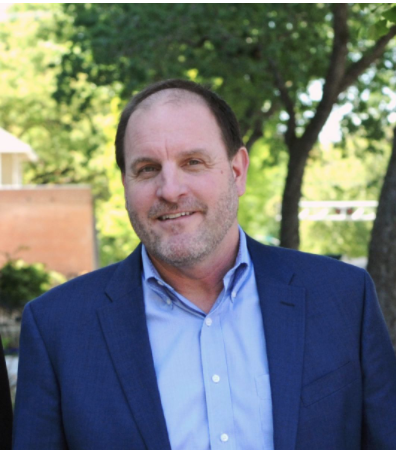 Jef Williams is managing partner for Paragon Consulting Partners, LLC, a Sacramento, Calif., based healthcare IT consulting group. Williams brings more than 25 years in strategic positions in both for-profit and not-for-profit organizations. His expertise lies in leading complex initiatives including large-scale healthcare IT strategy, business case analysis, and solution implementations for both public and private sector clients. Williams speaks regularly and is published on industry issues including operations, management, digital transformation and health IT.
---
If you enjoy this content, please share it with a colleague