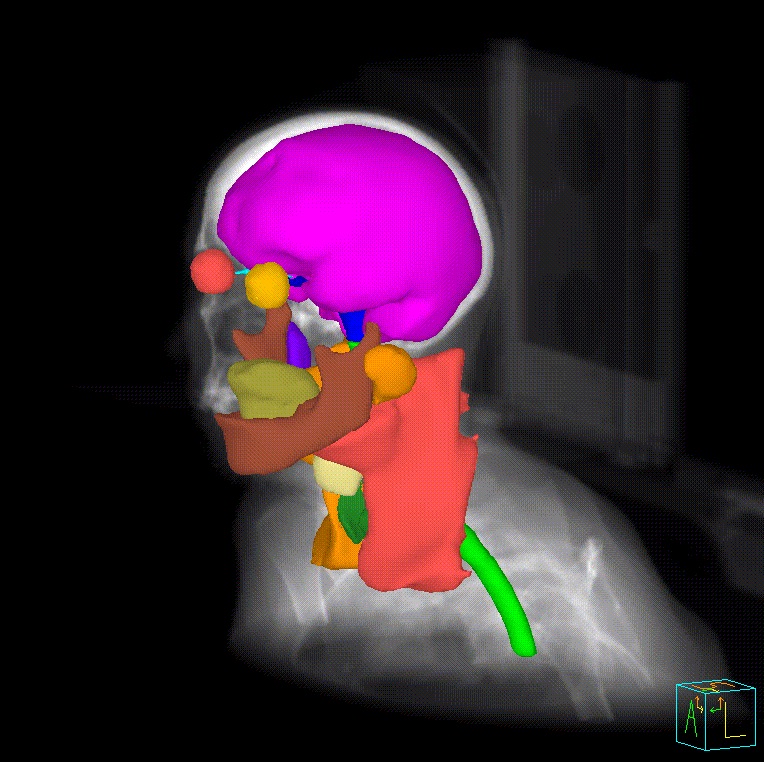 Image courtesy of Philips Healthcare
Treatment planning systems (TPS) are a critical component of radiation therapy delivery, primarily to ensure that the tumor site is receiving the maximum therapeutic dose while sparing surrounding tissue and organs as much as possible. As treatment methods continue to evolve and expand, more sophisticated technology is required to ensure that modalities like proton therapy, image-guided radiation therapy and others are being employed in the most effective manner to maximize benefit to the patient. The following is a selection of some of the newest technologies related to treatment planning that have been introduced in the last 12 months.
Artificial Intelligence in Treatment Planning
The use of artificial intelligence (AI) in healthcare to help automate and streamline time-consuming processes has been migrating into radiotherapy treatment planning, with several companies introducing new AI treatment planning solutions over the past year.
Siris Medical employs AI to offer real-time editing of plan contours in its new PlanMD decision support software. As the user draws the contours of the target treatment area, PlanMD lets them see the result of their efforts in real time, without reoptimizing or replanning, which can lead to significant time savings. The software is a complement to Siris' other AI product, QuickMatch, which automatically pulls up prior cases from its archive that are most similar to the current one. Once the QuickMatch algorithm has been properly trained, it can reduce the time required for treatment planning by up to 70 percent, according to Siris Medical President and CEO Colin Carpenter.
Sweden's RaySearch Laboratories introduced numerous applications for AI — also known as machine learning or deep learning — in version 8B of its flagship TPS software, RayStation, released at the end of 2018. RayStation 8B can be trained to automate treatment planning as well as organ segmentation, either using the clinic's own data or by pre-trained models provided by RaySearch.
The new machine learning applications are just the first planned for rollout in RayStation, with several others currently in development. RaySearch demonstrated some of these future capabilities, including target volume estimation and large-scale data extraction and analysis, at the 2018 American Society for Radiation Oncology (ASTRO) annual meeting in September.
Treatment Control System in Development
Shortly before the rollout of RayStation 8B, RaySearch announced it is developing a new treatment control system (TCS) for Advanced Oncotherapy plc (AVO) in the U.K. Treatment control systems act as the conduit between all the elements of radiation therapy treatment, including the TPS, oncology information system (OIS) and the treatment delivery system. A TCS coordinates and orchestrates the activity of the various systems, including imaging, beam delivery and patient support, to maximize the safety and efficacy of treatment. RaySearch said the new TCS, dubbed RayCommand, will also allow online adaptive radiation therapy, a capability not offered by many existing TCS, according to the company.
AVO, a spinoff business from the European Organization for Nuclear Research (CERN), is in the process of building a new proton therapy center at Harley Street in central London. AVO has already purchased RayStation as well as the RayCare OIS, so with RayCommand, it will be the first facility to feature an all-RaySearch treatment planning operation.
Molecular Radiotherapy Dosimetry
In January, MIM Software received U.S. Food and Drug Administration (FDA) clearance for a new dosimetry software product specifically for molecular radiotherapy (MRT). Unlike photon or proton radiation therapy, which both project beams toward the tumor target, MRT employs radiopharmaceuticals to target tumors based on certain receptors they express. The difficulty with MRT has been accurately measuring the absorbed dose for an individual patient, due to lack of access to quantitative single photon emission computed tomography (SPECT) images and tools for calculating dose on the patient's own anatomy.
The new software, MIM SurePlan RT, provides both quantitative SPECT reconstruction and voxel-based absorbed dose calculation from the patient's own images. These capabilities combined allow for more personalized dosimetry measurements. Other features include multi-tracer theranostics support, quantitative SPECT and planar corrections, and dosimetry reporting tools.
Collaboration to Streamline
MIM Software also announced a new collaboration with Philips Healthcare to provide an integrated portfolio of imaging and treatment planning solutions. By collaborating to integrate their radiation oncology solutions, the two companies will enable clinicians to benefit from a more streamlined approach to treatment planning across both companies' product portfolios.
Philips recently introduced several additions to its radiation oncology portfolio, including the new Big Bore RT and Ingenia Ambition/Elition MR-RT imaging systems and Pinnacle Evolution treatment planning software. Pinnacle Evolution introduces Personalized Planning so clinicians can create patient-specific goals through an advanced protocol-based therapy planning workflow and automated optimization algorithms.
The agreement with MIM Software follows other recent partnerships in radiation oncology for Philips. In early 2018, Philips announced it is collaborating with Sun Nuclear to integrate its suite of PlanIQ software into its Pinnacle treatment planning platform. PlanIQ allows clinicians to measure and improve treatment plan quality on a patient-specific level, with quantitative scorecards attuned to personalized metrics that reflect clinical goals. Later in the year at ASTRO, Philips announced an agreement with Lifeline Software Inc. to utilize its fully automated independent dose verification technology.
You can view ITN's comparison chart on Treatment Planning Systems chart here.
---
If you enjoy this content, please share it with a colleague