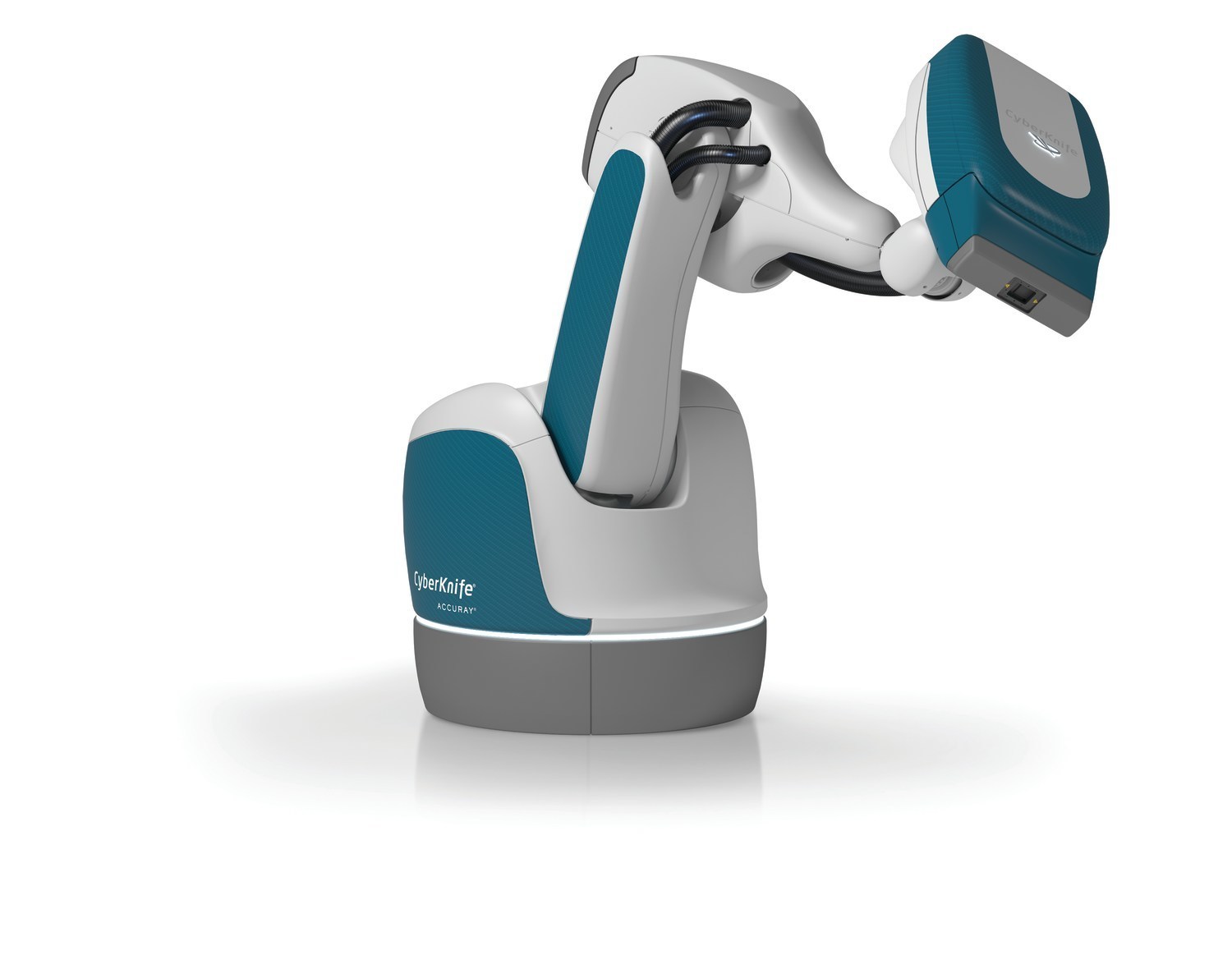 Image courtesy of Accuray
According to a new report published by P&S Intelligence, the global radiotherapy market is expected to expand from $7.2M in 2019 to $17M by 2030. This is a compound annual growth rate (CAGR) of 8.4 percent. Leading to this growth is the increasing number of cancer cases being seen around the globe. According to the Centers for Disease Control (CDC), cancer is the second leading cause of death, following heart disease. The American Institute of Cancer Research (AICR) states that by 2030, around 25 million cases of cancer will be diagnosed every year.
CDC mortality statisticians noted in a statement to CNN that COVID-19 will end up being a leading cause of death in 2020 — in fact making it into the Top 10. The pandemic is also spiking radiotherapy market growth, and healthcare imaging has had to shift its focus to stay on top of the pandemic. "This is why several cancer specialty hospitals are either shut or have converted to COVID care centers," according to an excerpt from the Radiotherapy Market Research Report from P&S Intelligence. "Moreover, with the uncertain supply chain, the import and export of radiotherapy systems have been hit hard. However, several hospitals are reopening their cancer wards in the present scenario, which is pushing up the number of radiotherapy treatments."
COVID's Effect on Cancer Treatment
In a newly released study, researchers at the University of Sydney School of Social and Political Science, alongside colleagues from Duke University, are examining how the pandemic is altering cancer treatment in both Australia and the United States. One side effect noted in Victoria is the 30 percent decrease in melanoma checks.
In addition to doctors considering the risks of administering standard treatments, the researchers have identified the suspension of clinical trial activities as a key issue as well. An analysis published in the journal Clinical Cancer Research, from the American Association for Cancer Research, outlines the benefits and drawbacks of virtual consultations, as well as the economic implications of a changed cancer treatment landscape, for both the patients and clinicians.
"In light of physical distancing restrictions due to COVID-19, standard cancer procedures are being altered or delayed, including surveillance imaging; non-emergency surgical procedures; and clinical trials," Sydney lead and health sociologist, Professor Alex Broom, said in a statement regarding the study. "The suspension of clinical trials is especially detrimental for patients with rare cancers. For them, enrolling in a clinical trial for a promising new therapy may be the best option."
Creative Solutions to Maximize Opportunities
The Radiotherapy Market Research Report states that in order to make the most of the increasing radiotherapy market opportunities, companies providing such solutions are engaging in collaborations, partnerships and other such co-working agreements, and lists these examples:
• Gaining distribution partners for their equipment;
• Offering clinicians a combined solution of image-guided radiotherapy systems and electronic medical record (EMR) platform; • Developing novel tracers for pre-clinical and clinical neurological and oncologic applications;
• Providing hospitals with advanced proton therapy capabilities; and
• Upgrading the motion tracking and correction technologies of their radiotherapy systems.
An example that helps illustrate this is Siemens Healthineers' recent acquisition of a 100 percent stake in Varian Medical Systems Inc., a company active in the area of cancer research and therapy. According to a press statement, this transaction will enable Siemens to strengthen the competitiveness and independence of Siemens Healthineers. 
"As the first of the three companies in our new Siemens Ecosystem, we gave Siemens Healthineers an independent, focused setup. This approach is the core of our Vision 2020+ strategy, which we're rigorously executing — even in the time of COVID-19. Therefore, we expressly welcome and support this acquisition since it will be a powerful driver for Siemens Healthineers. A transformational step of this kind wouldn't have been possible in the conglomerate structure of the old Siemens AG," said Joe Kaeser, president and CEO of Siemens AG.
"The acquisition of Varian will create a world-leading company in the area of cancer therapy — a company in which Siemens AG will participate as a strong and long-term majority shareholder," explained Roland Busch, deputy CEO of Siemens AG. "Siemens Healthineers is excellently positioned in an attractive growth market in the global battle against cancer. The acquisition will benefit everyone — above all patients, but also the shareholders of both companies."