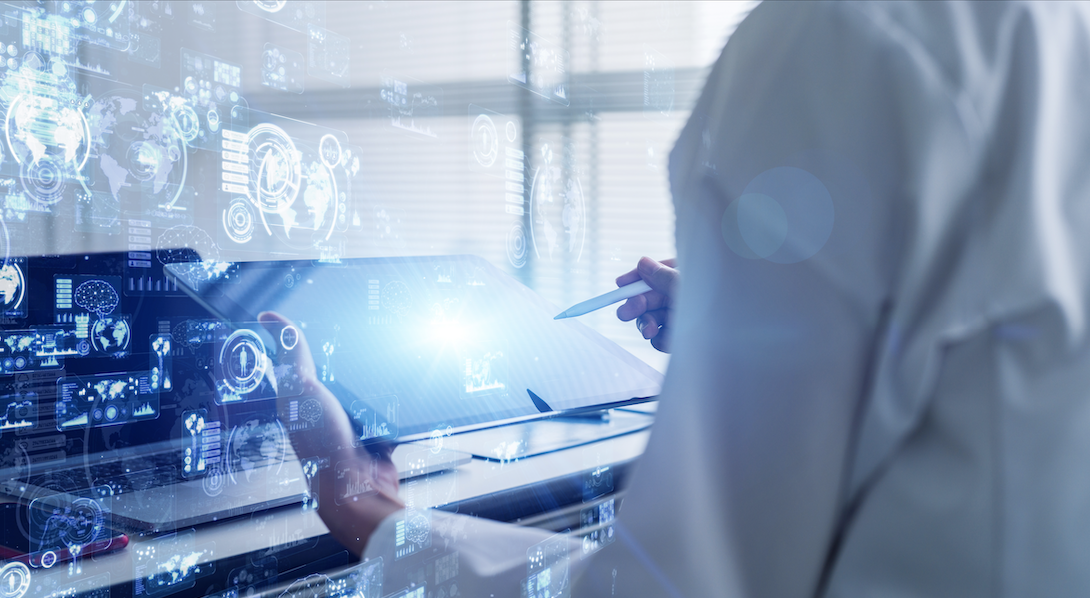 Getty Images
My journey in imaging began in the early 2000s and over the course of that time I have had the opportunity to work with and for many different types of organizations, which has meant observing from various perspectives the ongoing shifts in our industry. With RSNA upon us after going virtual last year, I have been intrigued by the chance to get caught up on the latest trends in diagnostic imaging practice, innovations in the technology space, and of course friends and acquaintances I haven't seen since 2019. Some of the biggest factors that could impact our future, however, are not front and center at RSNA. But, I believe they need to be addressed sooner than later. 
Where Are the Youth?
For most of us attending it will be two years since being live at an industry event. The population age at the conference will likely trend two years older since 2019 due to the aging population of medical imaging professionals with a low number of entry positions and younger workers. This is especially true in imaging technology and modality sectors. There are certainly very real reasons why we have not experienced a strong influx of new talent. We are competing for technology and computer science graduates who are drawn to social media, startups and video game companies. But I believe there is a need to reinvest in outreach programs to build bridges to students who are interested in industries of real change and meaning. There is something special about investing a life into technology and innovation that is directly tied to improving outcomes, patient experiences and even saving real lives. 
Are We That Different? 
As the industry accelerates due to shifts in delivery models, mergers and acquisitions, and technology innovation, we must address some of our legacy thought processes. When I entered healthcare, I was told to prepare for working in an industry that sees itself as entirely different than every other industry. We struggle with simply sharing and adopting workflow and implementation models from other organizations within healthcare. That resistance is even greater when there are ideas and models brought to healthcare from outside the industry. There are, however, some very critical forces changing how we provide, pay for, and support healthcare that require we see where others have realized success with similar forces. 
Everyone is aware that the cost model for healthcare and its continued expansion of the GNP is unsustainable. Simply put, we must figure out how to do more with less. This problem statement has been a part of open market systems for as long as there has been free enterprise. We've observed the models adopted by finance, retail, manufacturing and others. While there are certainly both large and small differences, healthcare must move toward a learning model that takes proven ideas, contextualizes them within the healthcare space, and acts to adopt and mature these.
Where Are the Patients?
We have, for years, lamented the lack of customer engagement in technology advances. Many argue that vendors design and innovate based on product strategies more than on problem statements. It is technology focused and not clinician or provider focused. I would argue we struggle along with our narrative toward improvement by making the same mistake. There is almost no dialogue that would not be improved by engaging actual patients. Consider patient monitoring and instrumentation — what is their experience? Consider image and medical record sharing — what is their experience? Consider payment and payer concerns — what is their experience? Consider the value of AI and where it should be applied to improve the entire care continuum — what is their experience?
We need to engage patients beyond the care encounter or with post-care surveys. Let's invite them into our quorums to apply their unique and critical perspectives. 
I'm excited for 2022 and beyond for healthcare. We have many hurdles and obstacles to overcome. We also have some of the most dedicated and intelligent people from clinician to administration to technology. There is far to go, but together we can achieve great things.
Jef Williams is managing partner for Paragon Consulting Partners LLC, a Sacramento, Calif., based healthcare IT consulting group.
---
If you enjoy this content, please share it with a colleague