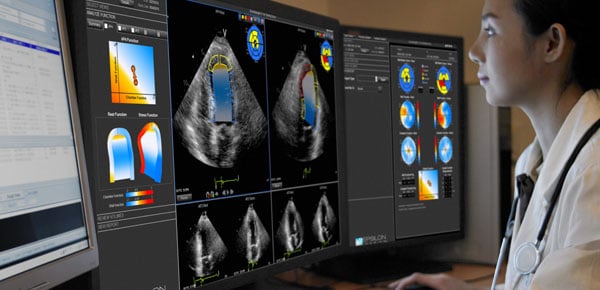 June 4, 2015 - Bracco Imaging announced that the first echocardiography imaging procedure with Lumason was performed in May at Morristown Medical Center, part of the Atlantic Health System, in New Jersey. This is the first administration after the development of the agent (sulfur hexafluoride lipid-type A microspheres) in the United States and approval by the U.S. Food and Drug Administration. The announcement was made through Bracco Imaging's affiliate Bracco Diagnostics Inc.
 "We're thrilled to be the first medical center to use Lumason in adults with suboptimal echocardiograms," said Linda Gillam, M.D., MPH, FASE, chair of the Gagnon Cardiovascular Institute at Morristown Medical Center. "Now we have an additional option when performing contrast enhanced ultrasound."
Lumason, internationally known as SonoVue in 40 countries, is an ultrasound contrast agent made up of gas-filled microbubbles (or microspheres) that reflect the sound waves to enhance the image.
Lumason has been approved by the FDA for use in adults with suboptimal echocardiograms to opacify the left ventricular chamber and to improve the delineation of the left ventricular endocardial border.
The agent is supplied as a three-part kit. Each kit contains a Lumason vial containing 25 mg of lipid-type A lyophilized powder and 60.7 mg sulfur hexafluoride headspace, a prefilled syringe containing 5 mL of sodium chloride 0.9 percent injection, USP (Diluent), and a Mini-Spike.
For more information: www.braccoimaging.com